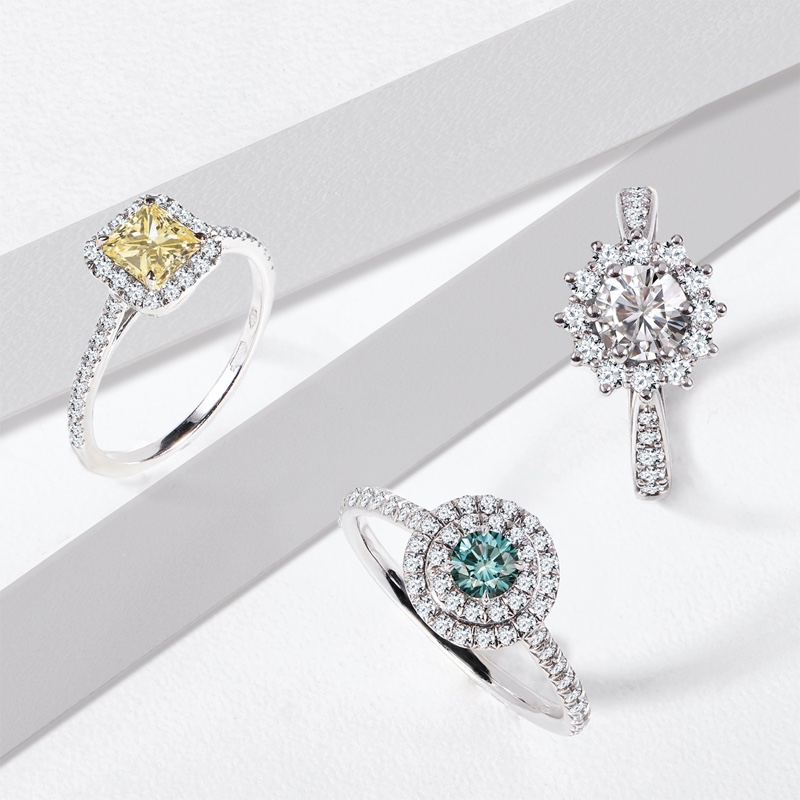 In this hardest of minerals, have you noticed the growing popularity of diamond jewelry with unconventional colors? Color diamonds have become one of the biggest categories in the jewelry industry, right after colorless diamonds. However only one in 10,000 diamonds is created naturally with a color in it and thus color diamonds are extremely rare. In this article, we will look at their origins in more detail and we'll also explore the different color varieties.
How are color diamonds created?
Diamonds are made from a single element – carbon. They are formed under extreme conditions through the combined force of enormous heat and pressure in active volcanoes over 60 miles below the earth's surface. The carbon gradually crystallizes and during the formation of the stone, defects may appear. These are very common and finding a completely perfect colorless stone is quite exceptional.
However some of these defects can hardly be considered defects. The thing is, atoms of other elements become trapped in the emerging diamond, which then cause it to color. For example, green is the result of trapped sulfur. Rather than a defect therefore, it is a detour from the usual process as well as a happy accident which as a result makes this already extraordinary natural phenomenon even more special.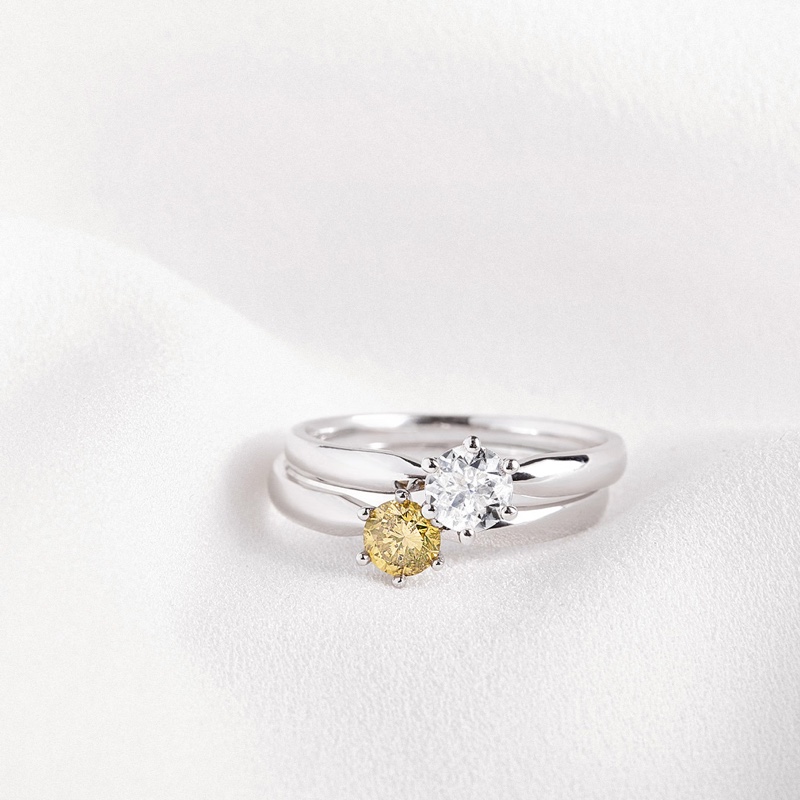 Vibrant bright yellow and champagne diamonds
Yellow and champagne (ie brown with a slight hint of yellow) shades are among the lighter varieties of color diamonds. These colors are caused by the addition of nitrogen. Both varieties also occur in a wide range of saturations and intensities. Yellow diamonds, sometimes referred to as Canary diamonds, most often come from South Africa and their value depends on the intensity of their shine. The third largest diamond in the world called "The Incomparable", which is 407.39 carats, is also bright yellow in color.
The champagne color is extraordinarily attractive and may seem a little different at various angles. It is elegant and basically goes with any color in the wardrobe. Engagement rings with a champagne diamond are probably really popular for this reason. The largest mine where these diamonds are mined is the Argyle mine in Western Australia.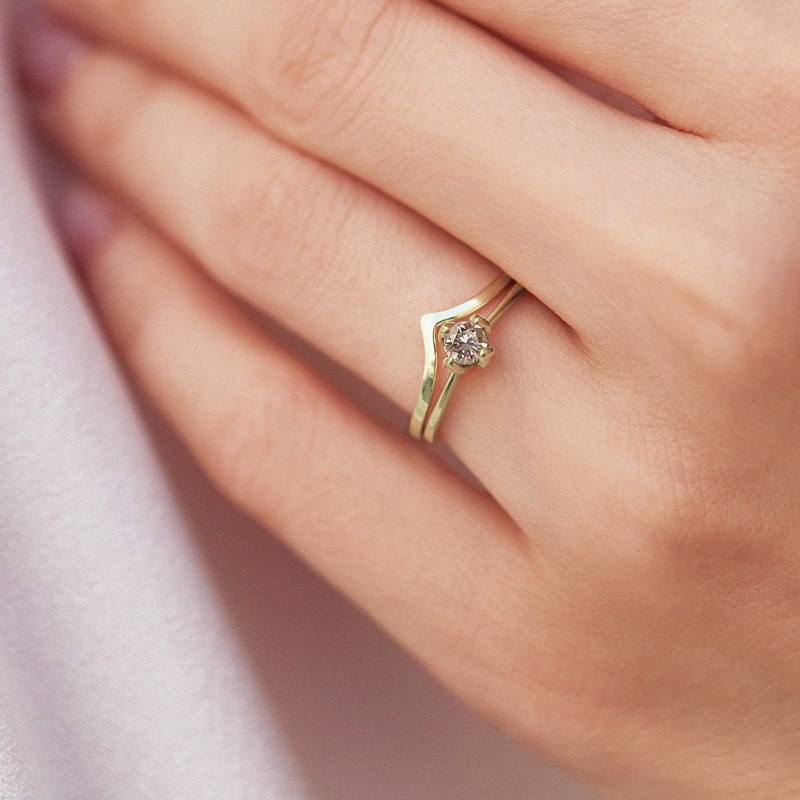 Pink and blue diamonds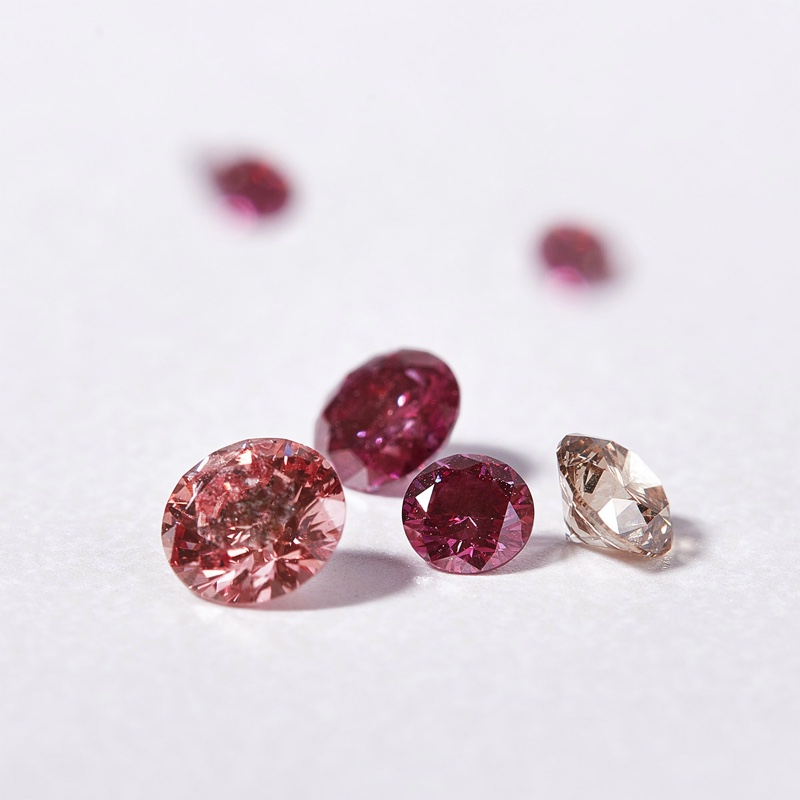 Both of these colors are among the rarest, which is of course reflected in the price of the stones. They are popular in jewelry with romantic ladies who are not afraid to attract attention. The blue shades are caused by boron and they are not usually very intense. The interesting thing about pink in diamonds is the fact that its cause is not as a result of the presence of any other element apart from carbon. Scientists believe it may be the result of a seismic shock that disrupted the molecular structure of the stone. So far, however, this is only an unconfirmed hypothesis, and so pink diamonds continue to keep their secret.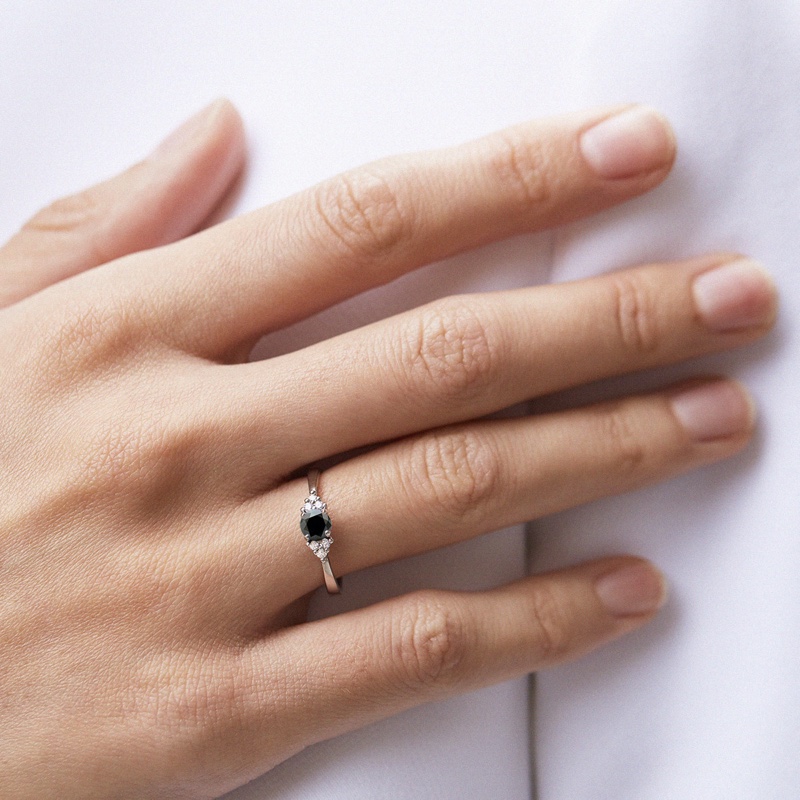 Genuine black diamonds
The black color is due to the presence of graphite, pyrite or hematite in the stones. Jewelry with black diamonds was somewhat neglected until the end of the 20th century. Since then, however, it has been embraced for its uniqueness and individuality. Black diamonds combine well, look bold and aren't traditional. Their popularity improved when an engagement ring with a black diamond appeared in the movie Sex and the City.
How to assess the quality of color diamonds
Just like the colorless ones, diamonds of different colors are evaluated according to the four "Cs" – that is cut, clarity, carat and color. Jarmila Slívová from the Klenota jewelry studio explained that the difference is that for colorless diamonds, these four criteria are equal in weighting, but for color diamonds, their color is the most important criterion. The value of any given color stone is determined by its hue, tone and saturation.
Color diamonds are undoubtedly a charming prank of nature, that has settled in among jewelry trends and whose popularity is unlikely to decline any time soon. If you want high quality jewelry that's durable but you have a weakness for something unique, then color diamonds will be a great choice.