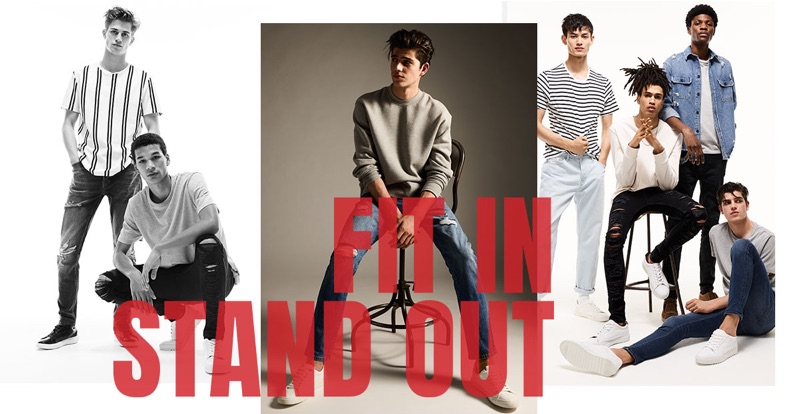 Topman releases its spring 2019 denim campaign, which features classic styles as well as fresh new fits. Models Douglas Giles, Qiang Li, Hamady Hirailles, Kelvin Bueno, Tommy Blue, Victor Nylander, and Lucas Prada star in the advertisement, rocking must-haves like Topman's wide leg crop jeans.
Related: Ty Ogunkoya, Etienne Robert + More Don Trendy Styles for Topman Spring '19 Campaign
Discussing the outing, Topman buying director Mitch Hughes shares, Our guys are loyal to their jean of choice, but over the last couple of seasons we've noticed a shift towards looser fits.
Hughes continues, Customers are opting for baggier, vintage styles–so we are excited see the response to our new Wide Leg Crop this season. For Spring we're buying heavily into ripped styles and introducing wash effects that push boundaries and encourage individual styling choices.
Topman Spring 2019 Denim Campaign