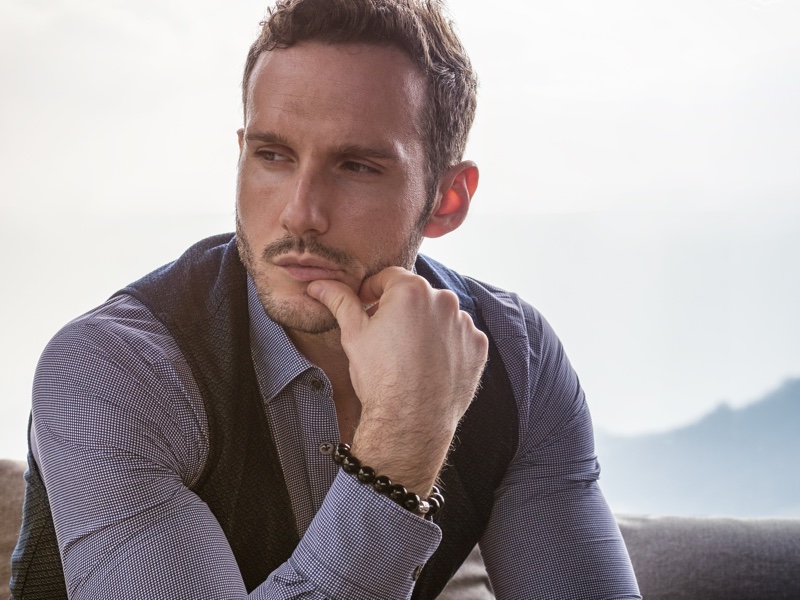 Jewelry is something that many men shy away from as they don't believe it to be a masculine accessory. Despite this, jewelry is slowly becoming a staple of the male wardrobe. There are many styles to cater to the modern man. One of the most popular items is a bracelet, as it's one of the more subtle accessories that one can seamlessly incorporate into any outfit. However, it can be difficult for men who have never ventured into the jewelry market before to know what to look for. So, how can you ensure that you select the right bracelet for you?

Shop with an Idea in Mind
Firstly, the jewelry market is overwhelming if you don't have an idea in mind to narrow down your search. There will be endless sizes, shapes, materials, and colors to choose from, so make sure you bear all of these in mind. If you have a rough idea of what you're looking for, it'll make it easier to reach a final decision without being swayed by other items.
This is particularly handy when it comes to shopping online, as you'll be able to filter your search to match your criteria. Similarly, when shopping in person, you'll be able to inform the sales assistant of what you're after, making it easier for them to help you out.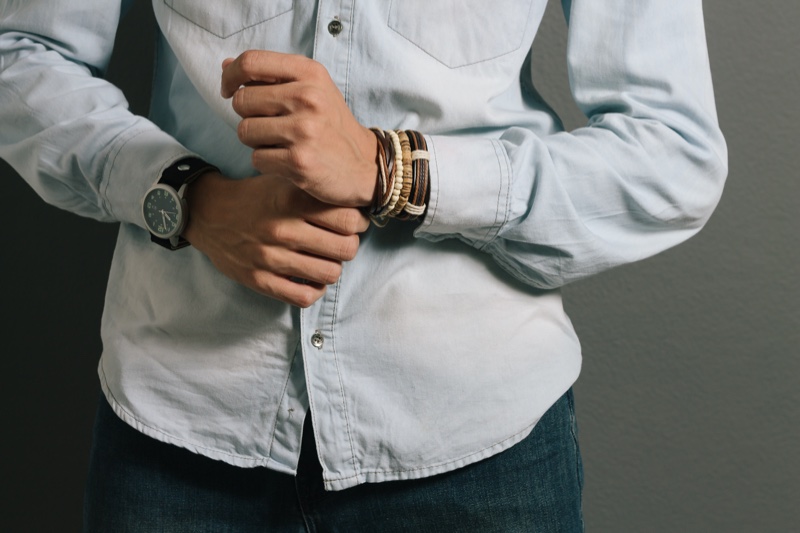 Know Your Wrist Size
Your wrist size not only relates to your wrist's circumference but also how a bracelet sits on your wrist overall. Of course, you need to ensure that a bracelet isn't so tight that it's uncomfortable and not too loose that it slides off, but it doesn't end here. If you have relatively small wrists, a large bracelet will appear out of place and seemingly drown you. Although, if you have large wrists, a small bracelet will get lost in the overall ensemble.
Additionally, it would be best to consider the weather, as certain materials will be uncomfortable in certain temperatures. Similarly, your wrist will expand in heat, meaning that you'll want an adjustable bracelet for warmer temperatures so that you can wear it throughout the day.
Consider The Outfit
The purpose of a bracelet is to complement your outfit so, if it doesn't match, that's a problem. Ideally, you want to select a bracelet that will work with any ensemble, meaning subtlety is key. Anything that is minimal will go down a treat with any outfit as it won't overpower strong colors or patterns. Think neutral colors, limited patterns, and small sizes.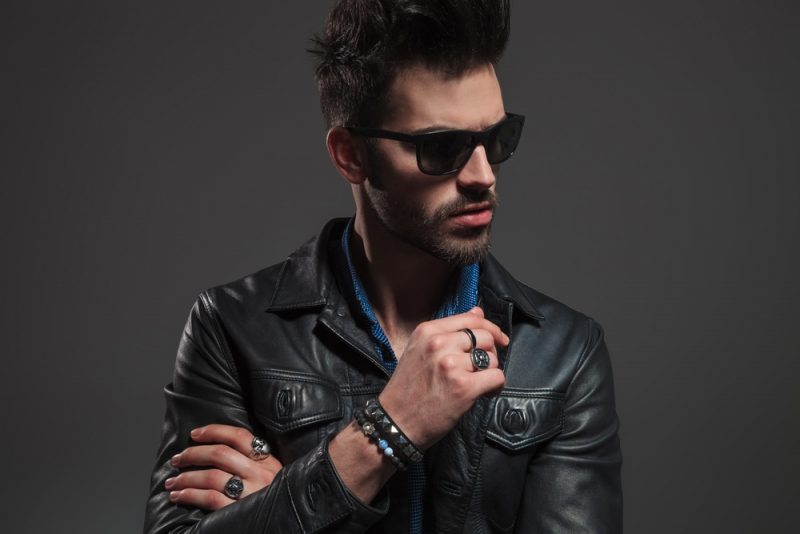 Decide on the Material
The material is perhaps the most significant affecting factor of a bracelet as this determines its overall appearance. Men's leather bracelets are among the most popular style of bracelets for a male audience, but the options don't end here. Another masculine accessory includes a metal cuff that implements a pop of color into any monochrome outfit.
What a lot of men forget is that a watch is also a style of bracelet. Wristwatches have long been regarded as masculine accessories, yet bracelets are often deemed as a risky move. A bracelet-style watch is usually made from metal which adds a subtle piece of bling into any outfit.
Which Bracelet Will You Choose?
Due to the versatility of bracelets, you can be sure that you'll find one to suit your style, regardless of your fashion choices. The subtlety of these accessories means that you won't feel overwhelmed by the introduction of a bracelet into your wardrobe. This makes them the perfect starter pieces for any man. Which style will you choose?