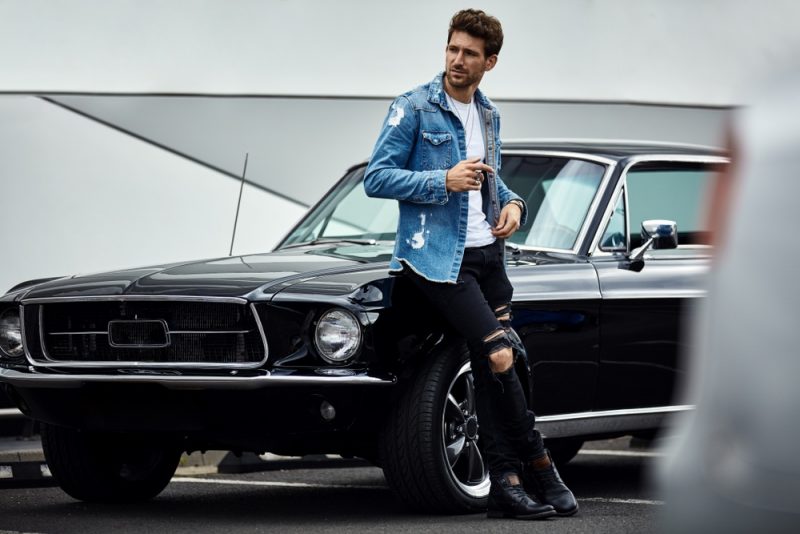 One of the biggest mistakes people make when it comes to their style is that they don't know what looks good. This is especially a problem if they want to have clothes and shoes for any occasion. People tend to buy things they don't need, and there's nothing worse than spending money on unnecessary things. Picking your style isn't as easy as it seems because specific things look good on certain people, and not all individuals have the same physical features, right?
Suppose someone looks amazing wearing skinny jeans and a leather jacket, that doesn't mean that it would look flattering on you. That's why it's essential to try a couple of things and see what fits you best. Depending on your needs, you'll probably need to buy clothes that aren't exactly your style, but you don't need to fill out your wardrobe with work clothes or gym clothes if you work out every day. We've gathered a couple of tips and tricks on how you can pick the right style for you while getting the most bang for your buck.
Clean Out Your Closet & Start Fresh
One of the first things you should do if you want to stick to one style and create a clutter-free environment is to clean out your closet. It's best to get rid of the things you don't wear regularly or that are in any way damaged. This means that if you find a couple of T-shirts, hoodies, jeans, or anything else you haven't worn in more than 3 months, you need to get rid of it. This also applies to all the clothes with stains on them or older clothes that are already worn out.
Many guys keep things to wear around the house or when they're working around the car or garage, but in most cases, this wardrobe is just taking up room in your closet. Once you throw out or give away the clothes you're not using, you'll get a real picture of the situation and what you need to buy. Getting rid of things you don't need is the first step to deciding what your style will be in the future because you won't have as many options to choose from.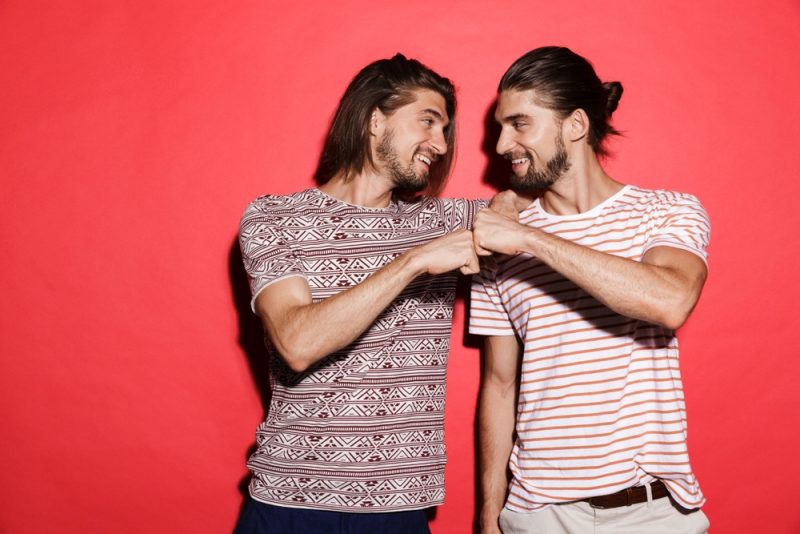 Get Inspired By Other People with the Same Body Type
Many people don't consider style as an important thing, but it is. Clothes tell a lot about a person, and having a unique style that fits you can make a difference between being considered a great-looking guy and blending into the crowd. If you're not sure what looks best on you, you should try looking for inspiration from people with the same body type as you. Watching YouTube videos can also help because tons of men are running their channels that are all about men's fashion, grooming, and fitness. One of the most popular YouTube channels for men's styling is the Alpha M channel. If you browse the videos, you'll find tons of amazing tips to help you find your unique style.
Pinterest is also a great source to find ideas on creating your style, and there are thousands of collection boards showing all sorts of styles you can adapt. Once you find what you like, do some experimenting. Most clothing stores will let you try clothing pieces on before you buy them. So get an outfit together, put it on, and see how you feel in it. Once you find your style, stick to it, and resist buying too many pieces of clothing. You shouldn't have more than 10 complete outfits in your wardrobe that you can wear every day. Everything more than that is too much, and you'll end up cluttering your closet as you did before.
You should know that buying pieces of clothing that are currently trendy isn't such a good idea. These clothes are usually overpriced just because everyone wants to have a Supreme hoody or a pair of Yeezy's. It would be best if you opt for a classic look that's never going out of style.
Check Out Local Thrift Stores or Online Shops
Going to thrift stores isn't something you should be ashamed of, especially now when the economy isn't at its finest. Thrift stores sometimes have amazing clothes that are either in mint condition or completely new, but only at a fraction of the price it would cost if you bought the same thing at a regular store. Online shops can also be a much cheaper alternative to going to the mall to buy your clothes. Online shops usually include discount codes, so the same thing can be up to 50% cheaper if you shop online rather than going to the physical store.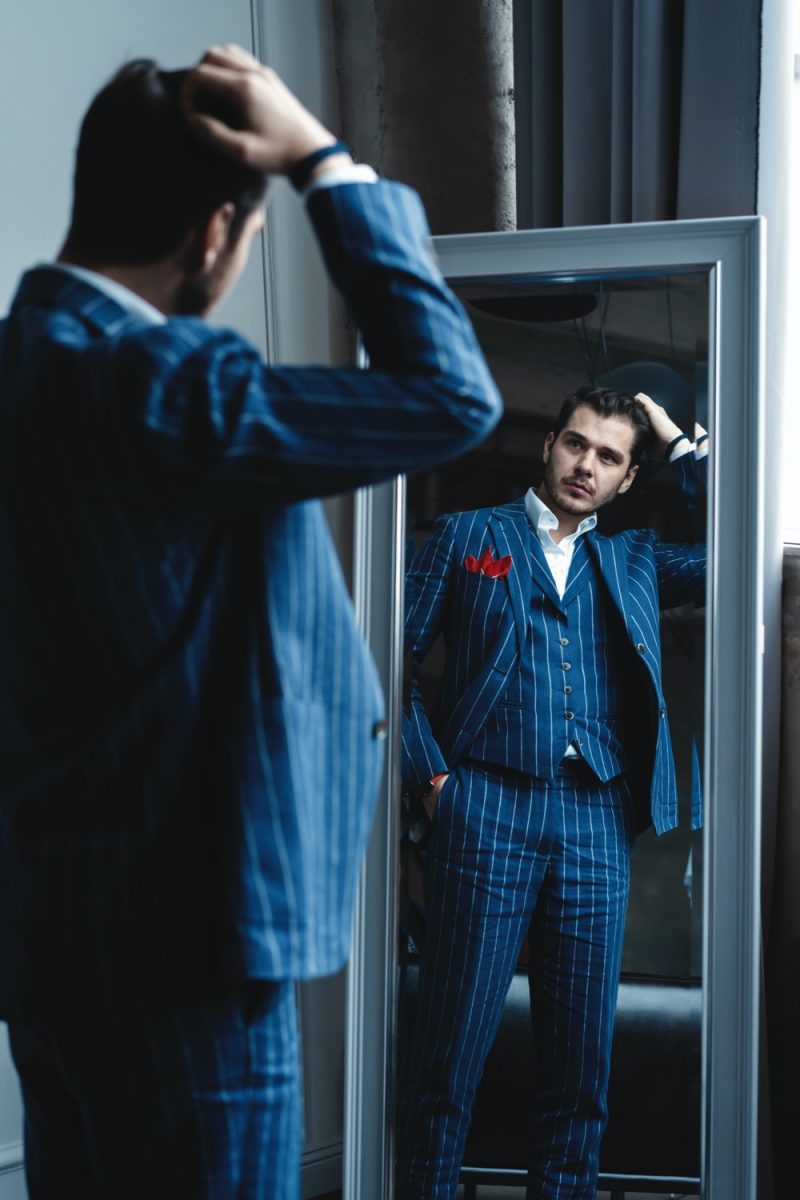 You're Not Changing Only Your Clothes; You're Changing Yourself Completely
Once you find your style and start feeling and looking better, you'll probably have the motivation to change a few other things you don't like about yourself. Change can be a good thing. Unfortunately, trying to become better in any way is something most people don't do.
It would help if you considered yourself to improve while still motivated to become a better and more successful person.
Clothes are just the outer layer of a personality, but if you truly want to be the best version of yourself, you should consider a few essential things. One of them is working on your body and mind. Having a healthy workout every few days will go a long way when it comes to both your health and your appearance.
Working out every other day or even every day is a positive change you should embrace! Not only will you feel better, but you'll also look a lot better in a short time. Luckily, there are home-workout routines that don't require more than 20 or 30 minutes but will make you a lot more energized and looking better than ever before. A healthy diet is also something you should consider because it will help you get fit quickly and improve your overall health on h.
Changing your lifestyle decisions is great and becoming more responsible is great. However, your health isn't the only thing that deserves attention. Your finances are important too. A lot of people neglect the financial aspect but regret their decisions later on. One of the things you should also think about is insurance, especially if you're a business owner or an entrepreneur. Personal injury lawsuit loans are available in most states, and finding a company to go to if you need quick money to move forward with your lawsuit can help you get a huge settlement.
You should also start a savings account, not only because you'll feel much better knowing that you have a fund for rainy days, but because an opportunity may present itself to invest in something enjoyable and profitable. It can be to buy a car for next to nothing, purchase a house from someone who needs money urgently or go on a vacation you always dreamed of. All these things will eventually save you a lot of money, and you'll look amazing.