If your girlfriend is ready to refresh her look, then it's high time you consider shopping for some new finds. With just a few small additions to her wardrobe, her look and style can instantly be updated — and make her feel like a million bucks. 
Indeed, a change of hairstyle, a new pair of jeans, or a sleek bodysuit can boost one's confidence, and she'll look and feel great after doing so. Before she gets started, though, she should take a thorough look inside her closet and clean out and remove items that she no longer wears or enjoys seeing.
Once she created more space, following these tips will give her the chic makeover of which she has long been dreaming:

Versatile Bodysuits
Bodysuits are one of the most versatile pieces of clothing that a woman can have in their closet. Whether she wears one to dress up or down, bodysuits are the perfect accessory while wearing jeans, skirts, shorts, or pants. Not only that, but bodysuits come in a range of patterns, textures, colors, and styles. Looking for a classic black, long-sleeved teddy or a buttoned, strappy, or lace design? Have no fear — there's a chic style to suit just about any outfit. She may even want to accessorize her bodysuit with a long necklace and a mini bag.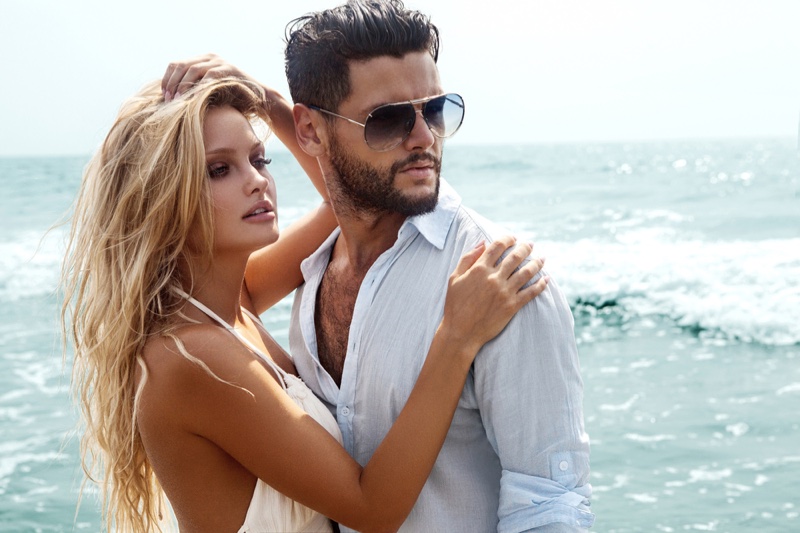 Hair Straightener
If your girlfriend is ready for a chic makeover, don't forget the hair. Soft, cute, beachy waves are in, and this suits hair of different lengths. Whether one has a chin-length bob or long flowing locks, give waves a try. While there are curling tools available for this purpose, they can wrap her hair around a straight iron to get a similar result. Matching her favorite celebrity's looks has never been easier. Stars such as Scarlett Johansson, Charlize Theron, Miley Cyrus, and Lucy Hale have all been spotted rocking the waves.
Oversized Sunglasses
Oversized sunglasses are the perfect accessory for just about any woman. This chic and timeless accessory will be a great addition to her closet. But make sure to look at a few different pairs to determine which option best suits your woman's style and personality. Oversized round sunglasses will give a mod, retro vibe, while squarer shapes are for those going for understated cool. These types of sunglasses will work with any outfit and make her feel like an instant celebrity. Think about her wearing a denim jacket with black pants or a turtleneck and fitted jeans to complete the look.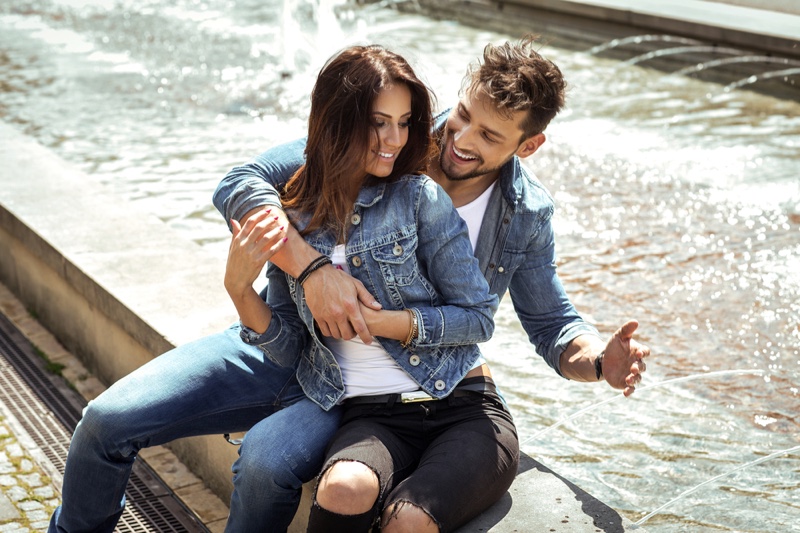 Distressed Jeans
A flattering pair of jeans will always be in fashion, and your girlfriend's newly-filled closet of clothes should have at least one style. Distressed jeans are popular, as they are a fun twist on a classic wardrobe staple. Mix it up with different shades of denim, noting lighter hues will accentuate your curves, while darker ones are typically more slimming. 
Of course, jeans come in a range of styles. When the temperature starts to rise, you may want to get her a pair of distressed denim shorts. For a casual, chic look, she can wear distressed jeans with a white tee or shirt and an open blazer. For a night out, one can dress them up with a pair of beige or red pumps.
Get Ready for Your Girlfriend's Chic Look!
Now is as good a time as any for your girlfriend to upgrade her wardrobe. She can start by refreshing her hair with beachy waves and then purchasing a pair of oversized, retro sunglasses. Bodysuits are in fashion, as they are a versatile piece of clothing that can be worn with any outfit. 
Don't forget to buy up a pair (or two) of flattering distressed jeans to mix up her denim. These are just a few easy ways to give her look a chic feel — and help you boost her fashion confidence!