H&M is probably the most famous Scandinavian brand which awaits you everywhere you go. However, if you want to diversify your shopping experience this season, take your notebook and get ready to make a list of the places where you can get an outfit from a dashing Pinterest look.
It's Shopping Time
Scandinavian brands make fashionable clothing for all genders and ages, and we hope you'd find something that matches your style among them. For example, women's clothing by Enibbana, a luxurious brand from Denmark called Notabene, or a unique and appreciated by the youth LÄST designer provides a lot of outstanding items to choose from. First, however, let's get to the list of top brands that you should definitely pay attention to.
1. Acne Studios
Acne Studios is the Mecca for everyone who is acquainted with the fashion world of Instagram and Pinterest. The primary synonym of Scandinavian fashion, Acne Studios, is also great for physical stores. Their aesthetics are appreciated by the trendsetters from all around Europe and the USA, including Stockholm, Berlin, Paris, and New York.
2. Samsoe & Samsoe
This Danish clothing brand is acknowledged by most fashionistas as a place of good quality basics. Here, you will find endless variations of black dresses, gray coats, and warm sweaters made all with excellent Scandinavian tailoring, attention to detail and silhouettes, and quality materials. Admittedly, it's a little more expensive than the mass market offers, but the clothing obviously lasts more than one season.
3. Weekday
It is the place where all Scandinavians get their oversized cardigans, knit hats, trendy jeans, and perfect white tees. Inexpensive, stylish, and practical, Weekday makes an incredibly selected concentration of everything that looks trendy and simple at the same time. So whether you want to blend in with the trendy Scandinavian crowd or are just looking for inexpensive pants, this option is for you.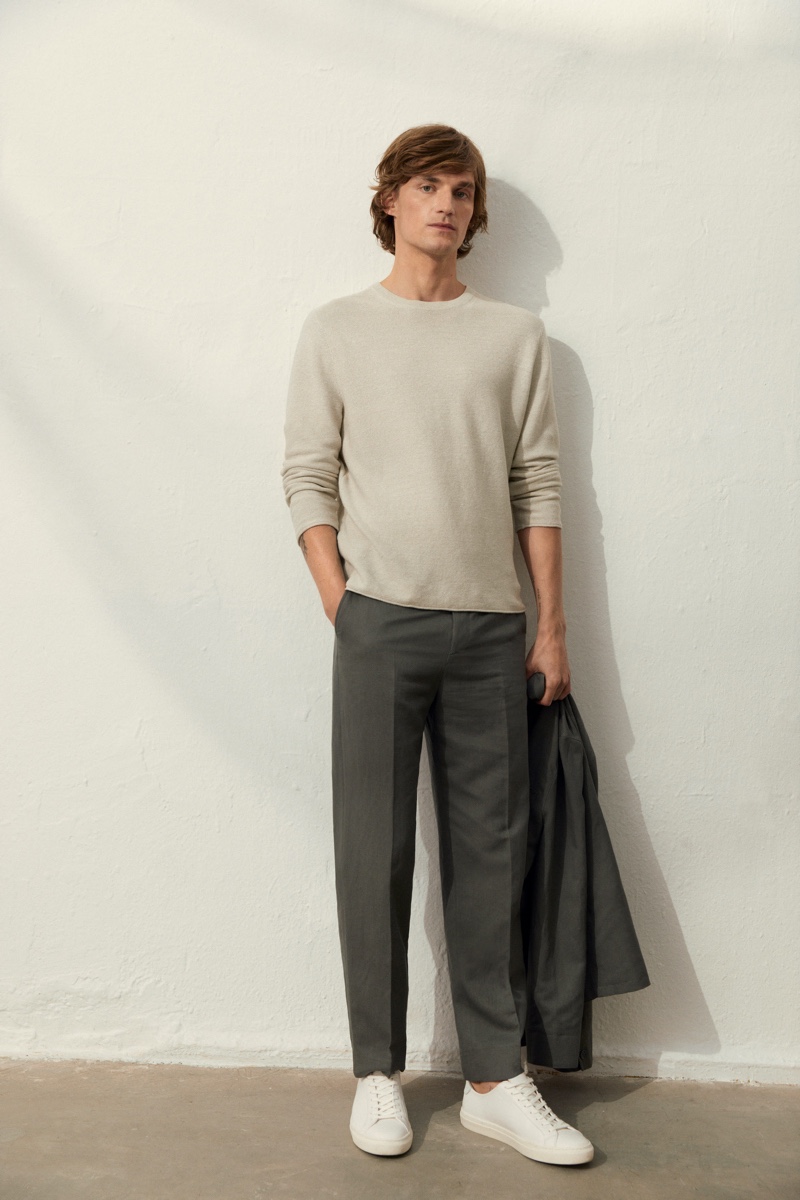 4. Filippa K
A Swedish classic that is timeless. The brand's products are designed for an older audience. The assortment includes classic versions of narrow trousers made of woolen material, fitted coats, tapered dresses, and skirts of original textures. The most popular models for women are trendy jackets, soft jumpers, and silk skirts. Men prefer classic jackets, natural shirts, and tailored trousers.
5. Henrik Vibskov
Henrik Vibskov is a Danish designer, the founder of the eponymous brand, and musician. Unlike other Scandinavian brands, he prefers not clear-cut and precise lines but experimenting with silhouettes. Minimalism and calm shades associated with the Scandinavian brands are definitely not about him. Instead, his clothes are a kind of art: avant-garde, colorful prints, unusual patterns, and unexpected color combinations.
6. Moss Copenhagen
These men's and women's clothing and accessories by a Danish designer can be afforded even on a student scholarship. Of course, it's all in black, white, beige, and a thousand shades of gray. You will be amazed by their gorgeous and straightforward collections.
7. Storm & Marie
Black trousers, gray cardigans and jackets, charming dresses, and warm coats embody a simple but very feminine Danish clothing brand. Clean lines and prints that you can't help but fall in love with. A mixture of tenderness and rock-and-roll will win you over once you visit a Storm & Marie store.
Minimalistic & Cool
Minimalism in fashion has never left the top of critics' choices and editorial issues. Scandinavian-quality minimalistic brands are the symbol of smart and chic style. Acne Studios, Samsoe & Samsoe, Filippa K — all these brand names are synonyms to the word "smart." Looking smart and stylish is what any Scandinavian brand strives to provide to you.