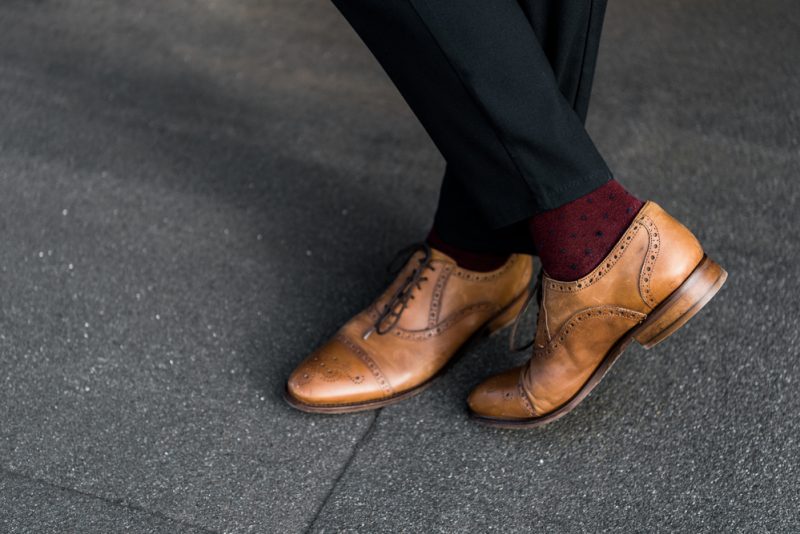 Whether it's a job interview, a business meeting, or a casual outing with friends, it always pays to look your best. This may not be apparent at first, but the right shoes play a huge part in how people perceive you. The proper footwear can inspire confidence and show that you pay attention to details.
Many may be surprised by the fact that most men's shoe styles have their origins in European fashion houses of the 19th century, says Megan Jones from thegoodestate.com. While, over the years, these styles have undergone modifications, the key features of each remain. With this in mind, here is a quick guide to classic men's shoe styles that are still popular today.
OXFORD
A favorite of Fred Astaire, the Oxford shoe features closed lacing with five pairs of eyelets. Combined with clean lines and narrow shape, this results in an elegant and sleek appearance that goes well with a tuxedo—wear Oxfords to formal dinners or business events. Also sometimes called Balmorals, Oxford shoes were already manufactured in the 1830s. Some models, known as cap-toe Oxfords, come with an extra seam across the top of the toes. Seamless Oxfords, on the other hand, feature no seams and are usually custom-made, as they require expert craftsmanship.
DERBY
An ideal match for chinos and rolled-up jeans (although they can also be easily worn with suits), Derbys are a stylish yet more casual version of Oxford shoes. The most significant difference between the two shoe styles is Derby's open lacing, which creates a more full and often more comfortable fit. While the exact origins of the Derby shoes are unknown, it is often said that they were made for an English Earl of Derby whose feet were on the broader side at the end of the 19th century.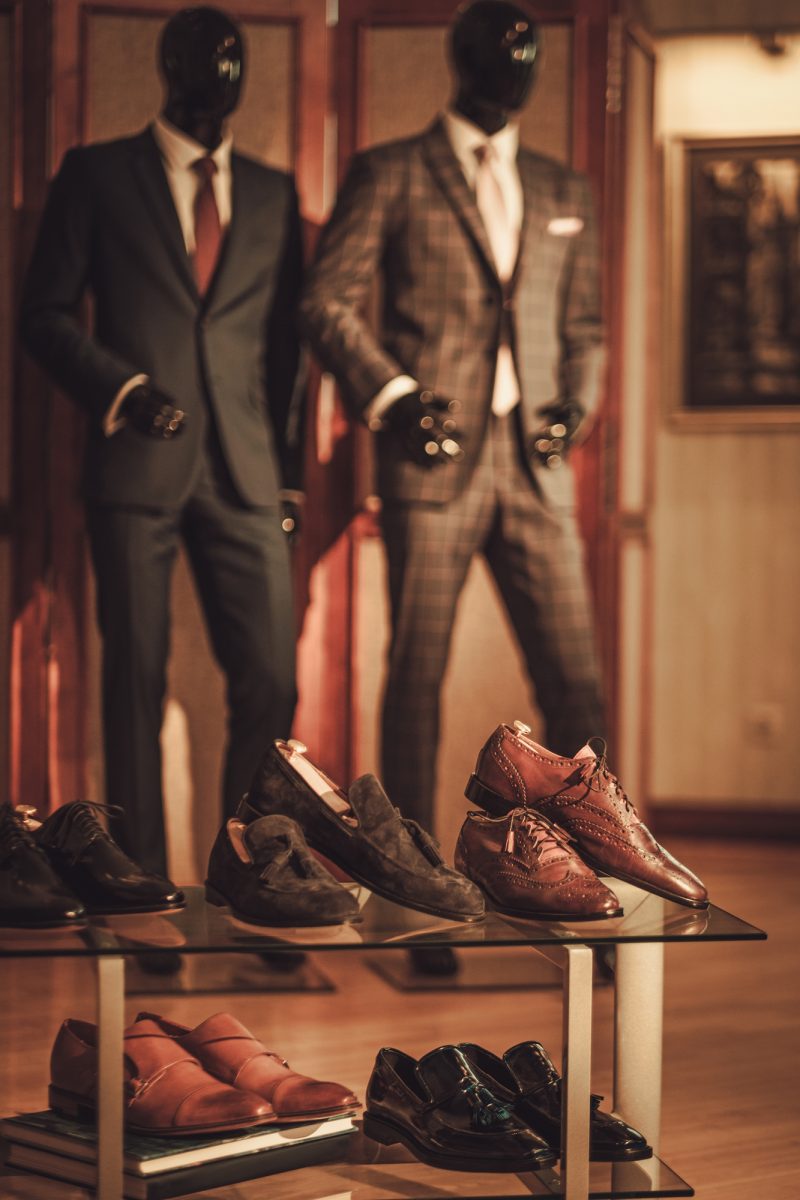 LOAFER
Designed for college students at the beginning of the 20th century, loafers are both comfortable and practical. They offer a more laid-back aesthetic than the Oxfords and Derbys in that they don't feature lacing and can be easily slipped on and off. As such, they are ideal for informal occasions. Considered an offshoot of moccasins, loafers can be distinguished from their cousin by the presence of a heel and lack of upper details. It is not known where the loafers first originated, but the story is that they were made for King George VI as indoor shoes in the 1920s. 
MONK STRAP
Characterized by an upper buckle closure, monk straps are a great alternative to lace-ups that is still relatively formal (although some would argue otherwise). The buckle comes in different styles—it can be square or round and silver or gold. Classic and elegant, monk straps are ideal for the office and match well with linen trousers. For a slightly more military feel, opt for the double monks that come with two straps and toe caps.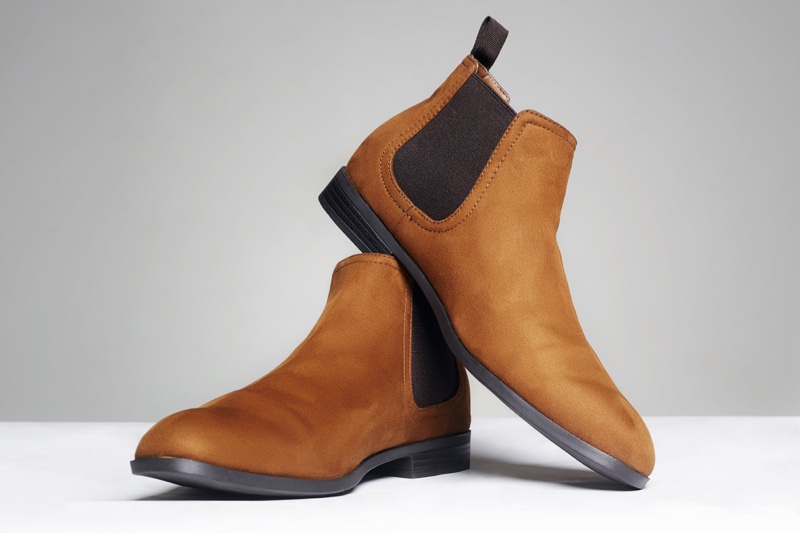 CHELSEA BOOT
Worn by the Beatles in the 1960s, these ankle-high men's boots come with elastic side panels (these days, some Chelsea boot styles feature a zip instead of the elastic side panels). Chelsea boots also often feature a loop at the back to simplify the process of pulling them on. Chelsea boots date back to Queen Victoria when both men and women wore them while horse riding. Chelsea boots look great paired with a leather jacket and slim jeans.