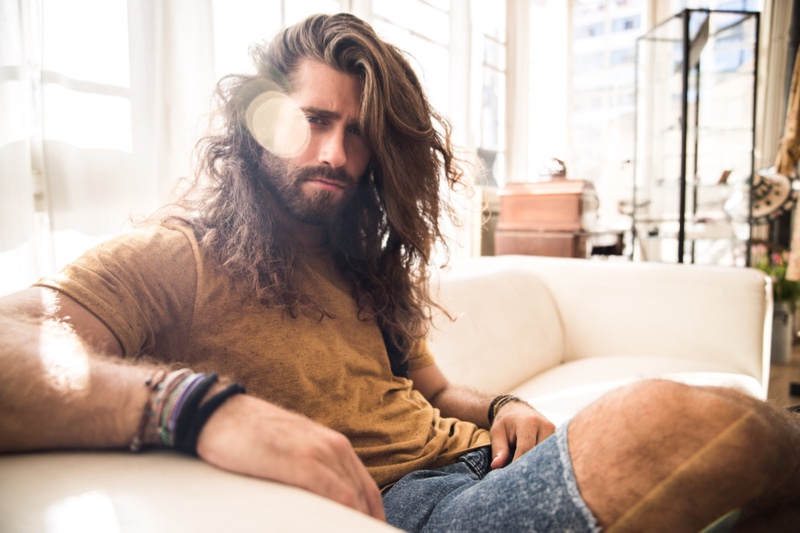 Keep your locks looking healthy and beautiful in the scorching summer heat with these essential tips, and incorporate them into your routine.
Since the sun's heatwave has been hitting the ground lately, your hair is also its victim. This is not only the season of ditching all your heat styling appliances but to take extra care to keep them looking great! For this, you need to adopt a full-proof haircare routine that you can maintain on a regular basis.
To help you build a routine of your own, I will provide some hair care tips exclusive to summer. From the included tips, pick the ones you think would be perfect for you to achieve and maintain a healthier head of hair in this hot weather.
10 Essential Tips for Summer Hair Care That Can Never Go Wrong
1. Cover it Up!
When you go out during the summer days, cover your hair wearing a hat or a scarf. The scorching sun heat will suck out the moisture from your hair, making it absolutely dry and increase your split ends. Moreover, if you are staying under the sun for a long time, the heat will burn your hair. If you have colored hair, the color is most likely to fade away quickly standing under the sun without protection.
Although not entirely, covering your hair provides maximum physical sun protection as clothing would do for your body.
2. Apply Sunscreen
For those who cannot cover their hair due to sweating issues, this tip is for them. It might sound peculiar, but hair sunscreen exists too. Although it does not come directly as a sunscreen form, it can come mixed in hair products such as shampoo, conditioner, serum, etc. Since we are so involved with skin sunscreen and invest so much money to protect it, why can't you do the same for your hair? It will help your hair stay healthy and shiny even if you enjoy being under the sun.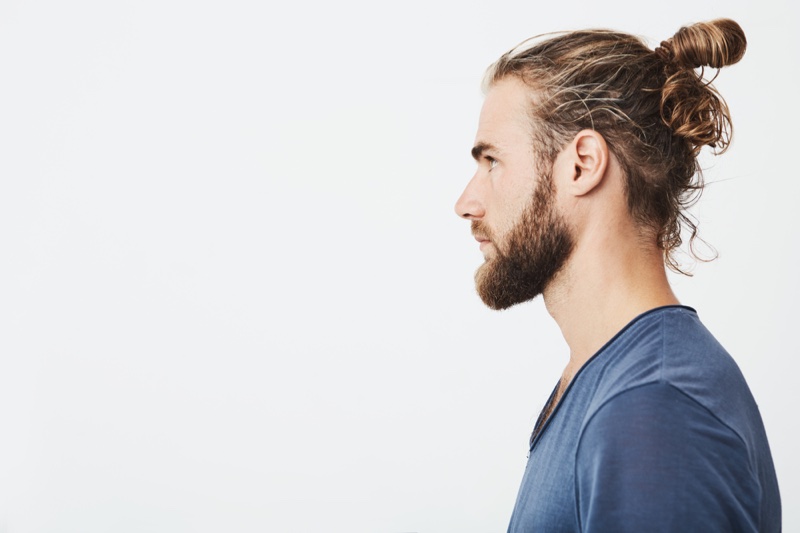 3. Condition
Your locks need hydration in the summer too. Apart from drinking water, you must take care of the hydration externally. For this, you must include conditioner into your hair wash routine after using shampoo. While shampoo cleanses the hair, the conditioner restores the moisture to your thirsty hair strands. If your hair is excessively dry during summer, watch out for a conditioner with moisturizing formula or ingredients in it.
4. Avoid Heat Styling
While the sun heat is already troublesome for your hair, you do not have to add more trouble. Exclude using all types of heat styling products to your hair that will add to more dryness, frizziness, and hair loss issues to your hair.
Ditch that hairdryer; instead, dry your hair naturally with a microfiber towel. This summer, let your natural hair speak to your personality by ditching those curlers and straighteners.
If you are already bald by overusing heat and other stylers, check out some effective tips for faster hair growth.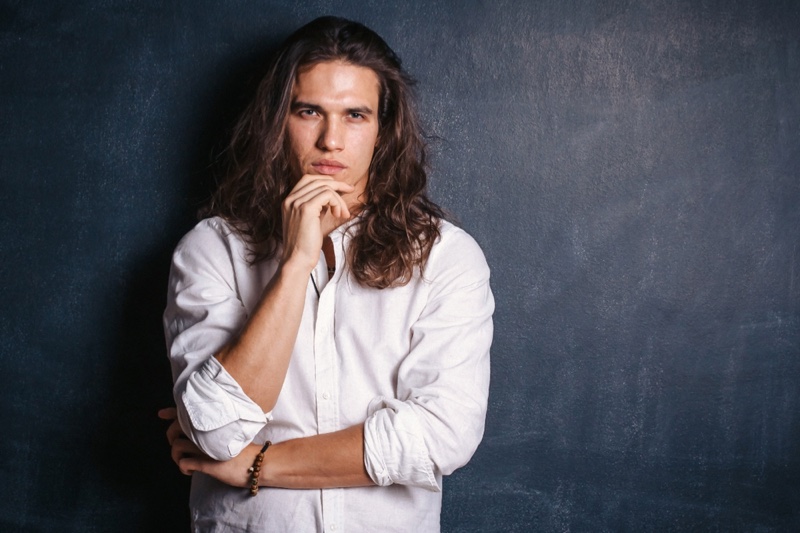 5. Use an Anti-Frizz Serum
During summer, frizz is a major hair problem due to high humidity levels in the air. No one likes frizzy hair! To tackle the frizziness, use live-on conditioners or serums. You only need one or two drops of these to keep your hair frizz-free and shiny for a long time. Also, serums protect your hair from split ends. For an added layer of protection, look for a serum that has slight sun protection as that can be helpful all year long.
If you want more tips relating to frizz management and other hair issues, check out beautygab.com.
6. Protect your Hair Pre & Post Swimming
Summers cannot be enjoyed without swimming pools and beaches. However, the water in the pools has chemicals, and beach water has excessive salt. Protect your hair from being their prey. Before diving into the pool or beach water, apply a serum or drench your hair with clean water. It will lock the strands and prevent those chemicals and salts from entering your hair shafts. As a post-care, rinse your hair with plain, clean water as soon as you come out from swimming.
7. Avoid Washing Your Hair Everyday
Summers mean a sweaty and oily scalp. For this, a lot of us tend to wash our hair every day to keep the hair looking and smelling fresh. However, it is not right for the health of the hair, as shampooing every day will strip the natural moisture from your hair and dry it out.
However, if you still can't resist shampooing every day, buy a mild and gentle shampoo. That shampoo should be free of harsh ingredients and still be able to clean your hair well.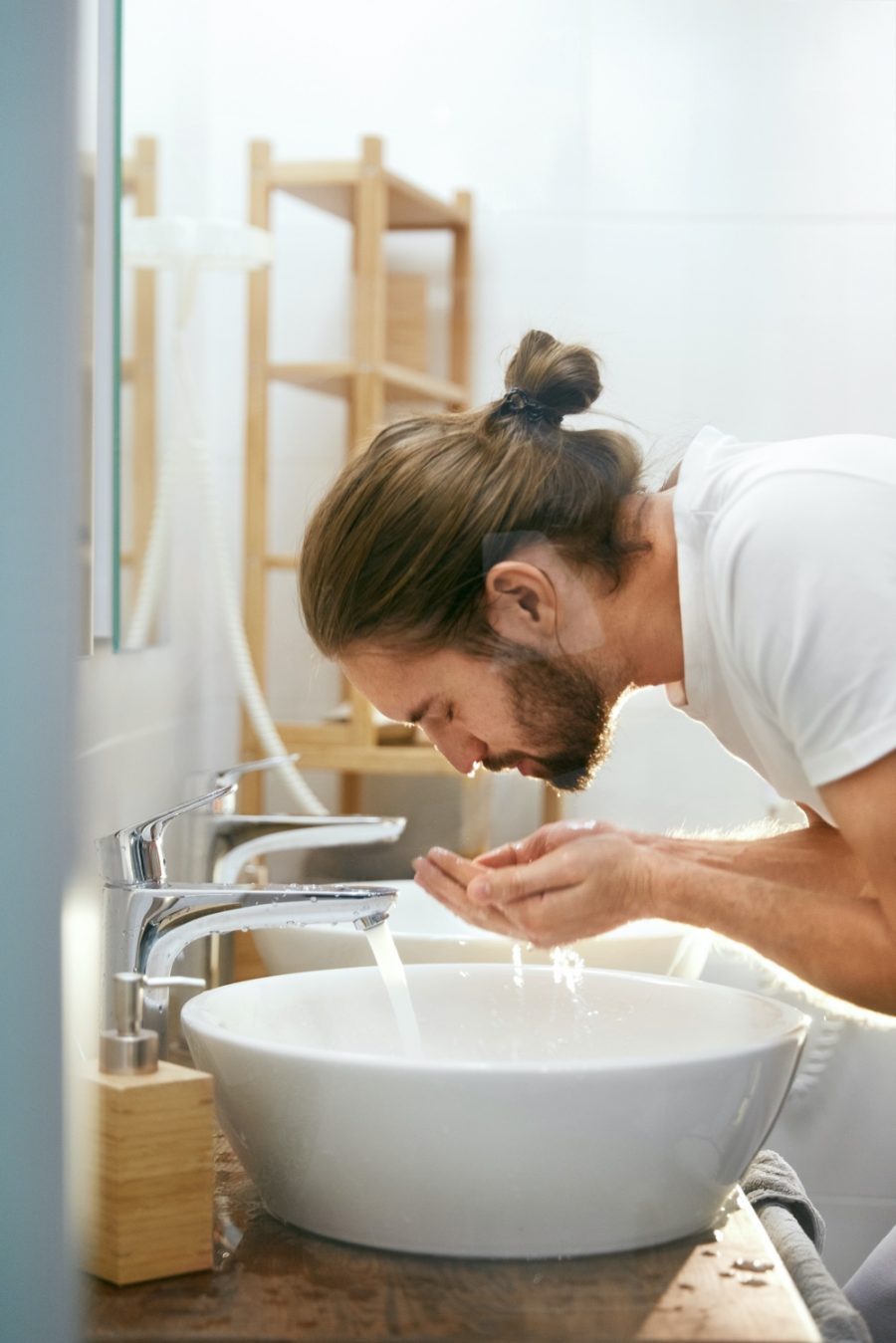 8. Try to Put Your Hair Up
Make braids, buns, or ponytails, whatever suits your summer hairstyle, whenever you can. Leaving your hair always open will expose it to the sun more. So, go for an easy hairstyle and protect your hair from the sun's harshness. However, don't make it too tight, as it will make you uncomfortable.
9. Trim
Trim your hair every two or three months, depending on how frequently you get split ends. If you don't trim your split hair, you aren't doing anything good to your hair anyway. Rather, all the other healthy hair strands will be affected.
10. Apply Oil
Hair oiling is a conventional and most effective way of keeping your locks healthy all of the time, not only in summer. However, if you are suffering from dry and damaged hair in summer, incorporate oiling into your hair routine. It could be any oil; even plain coconut oil does the job of moisturizing your hair well.
One of the perfect times to oil your hair is before shampooing it. The shampoo won't strip natural oil from your hair, as the oiling will retain moisture in the hair shaft.
Final Thoughts
Now that you know the tips to beat the heat, it's time to go out and have fun. If you are new to hair care, you have to figure out what works the best for your hair. These tips are for everyone regardless of gender and age because who doesn't love healthy hair? Tips or products that work for others might not work for you. Therefore, research and incorporate as many of these tips into your hair care for summer and face the heat unbothered!