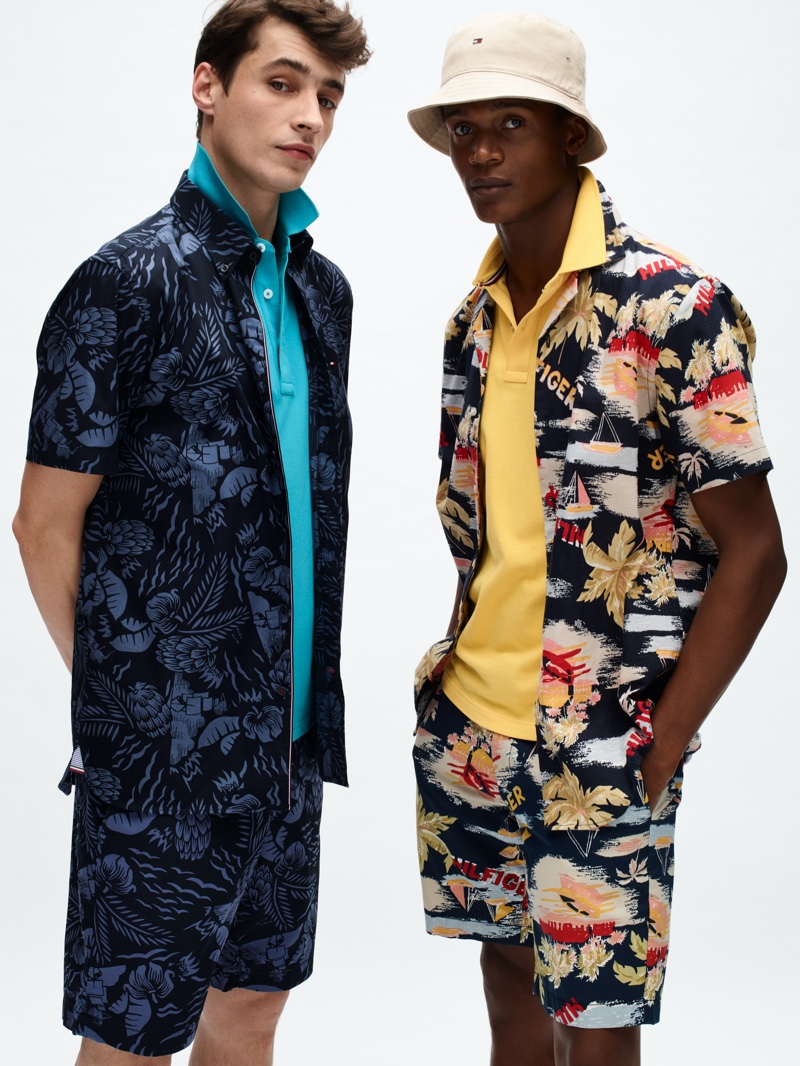 Tommy Hilfiger celebrates iconic style with its spring-summer 2020 American Pioneers collection. The brand reinterprets its penchant for nautical and utility-themed fashions for the modern age. Taking to the studio, models Adrien Sahores, Alexis Petit, O'Shea Robertson, and Ty Ogunkoya showcase Tommy Hilfiger's latest offering for men.
Related: Sean & Ty Embrace a 'Classic American Cool' in Tommy Hilfiger Collection
Mirroring the pioneering spirit of America, the brand revisits its shirts, jeans, and chinos with its innovative stretch TH Flex material. The season also sees the inclusion of the new TH Cool that offers moisture-wicking and cooling properties. Meanwhile, denim receives an update with an eco-friendly technique, which takes less water and energy to produce. In addition to Tommy Hilfiger's recognizable red, blue, and white color palette, the season offers an upbeat mood with pops of coral, yellow, and aqua.
Tommy Hilfiger Spring/Summer 2020 Men's Collection