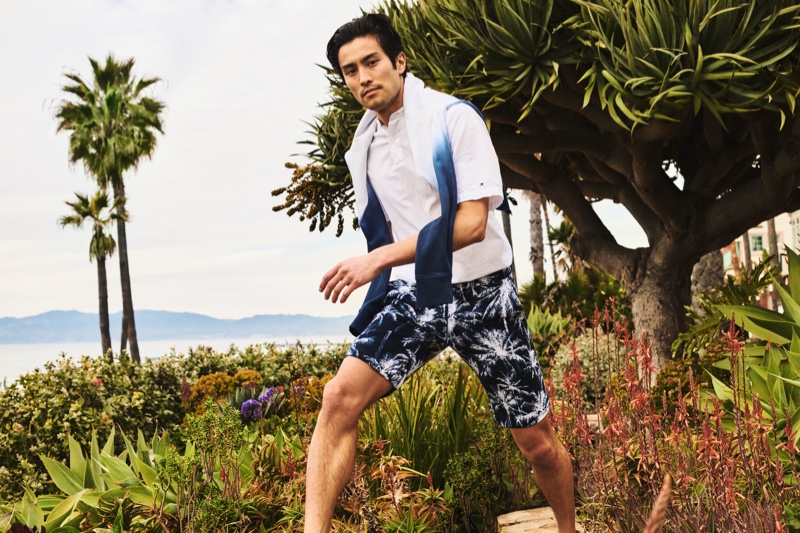 Tommy Hilfiger sets its sights on Father's Day style with a new inspiring outing. The fashion brand highlights must-have pieces from its summer and pre-fall 2021 collections. From sporty to tailored menswear, Tommy Hilfiger has a style-savvy Father's Day locked down.
Blue is Tommy Hilfiger's go-to color for the occasion. It melds nicely with white as model Max Ando showcases palm tree print shorts with a band-collar shirt and ombre pullover. Meanwhile, Victor Ndigwe hits the tennis court in shorts and a smart polo shirt with a piped collar.
Related: Tommy Jeans Channels 'Old School South Beach Swag'
Taking us poolside, Victor is all smiles in a pinstripe navy suit with a graphic shirt and modern sneakers. Tommy Hilfiger also shares an early look at fall style. Donovan Wildfong hits the streets in sporty, neutral-toned layers.
Tommy Hilfiger Father's Day Style