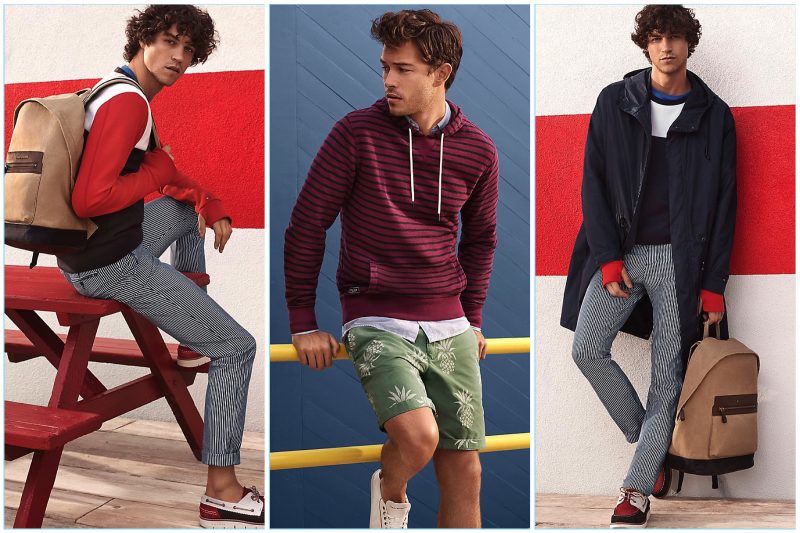 Tommy Hilfiger's signature American spirit truly shines with its spring-summer 2017 collection. The fashion brand incorporates a splash of red, blue, and white for its fresh lineup. Models Miles McMillan and Francisco Lachowski enjoy the limelight as they sport must-have styles.
Related: Rafael Nadal Stars in Tommy Hilfiger Tailored Spring '17 Campaign
Wearing lightweight sweaters, shorts, slim trousers, and more, the models appear before photographer Mikael Jansson. Meanwhile, stylist Natalie Tauger pulls together strong standouts such as Tommy Hilfiger's modern parka.
Tommy Hilfiger Spring/Summer 2017 Men's Campaign