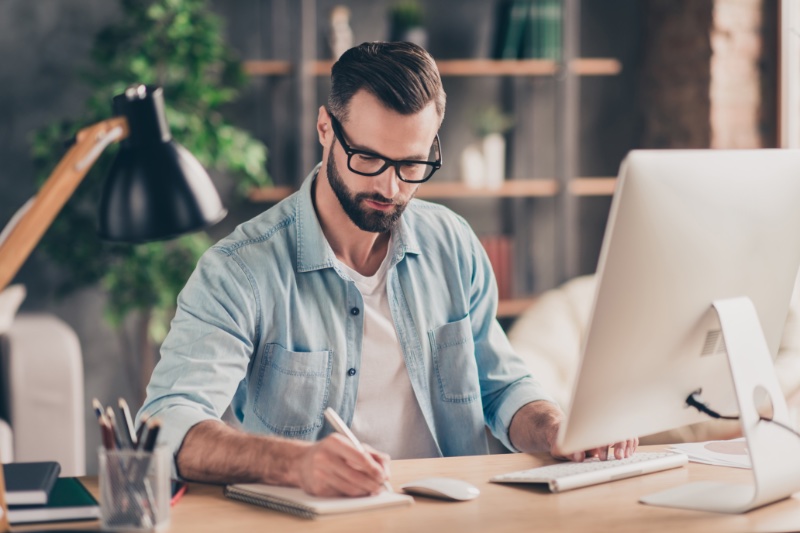 Working from a home office can often be uninspiring regarding interior design. This can be a challenge if you're concerned about staying motivated and productive or worried that your clients and colleagues will be unimpressed by your workspace. However, there are several solutions to add a touch of visual appeal and create a more inviting and inspiring atmosphere in your home office.
Get Creative with Desk Accessories
Want to give your office spaces a little extra flair? Start by getting creative with the accessories on your desk. Think outside the box and choose fun, modern, professional items. From stylish pen holders to eye-catching knick-knacks, you can easily add some personality while ensuring it looks tidy.
You could even go for something more practical, like organizers or filing boxes that match the color scheme of your room—they'll help keep everything in order too! Using interesting pieces is an easy way to make any dull space look better immediately—so don't be afraid to get creative here. 
Brighten Up Your Space with Bold Colors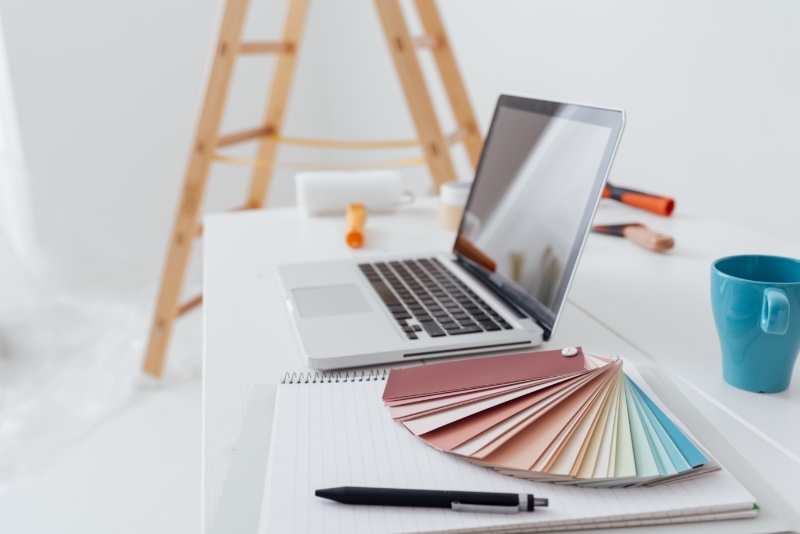 Another option is to bring some life to your office by introducing bold and vibrant colors. Whether you're looking for a subtle splash of color or an all-out rainbow, there are plenty of ways to go about this. For the speediest fix, consider adding bright accents like furniture and curtains.
For a more in-depth approach, you could even paint an accent wall in a daring hue—this will instantly give the room more character while making it look bigger and brighter, improving workplace happiness. If you want to keep things low-key but still make the space stand out from other offices, go for muted tones instead.
Hang Spectacular Artwork to Make an Impact
Art can be a great addition to any office, and it's something that will always leave a lasting impression. Whether you choose fine art paintings or contemporary creations, each piece adds unique character to the room.
Think about what kind of statement you want your art pieces to make—this could depend on the theme you have in mind and your taste. Remember, don't just stick with generic prints; instead, look for something unique that stands out. Also, consider whether it suits your business's brand identity, as you don't want any clashes here if you can avoid them.
Add Some Greenery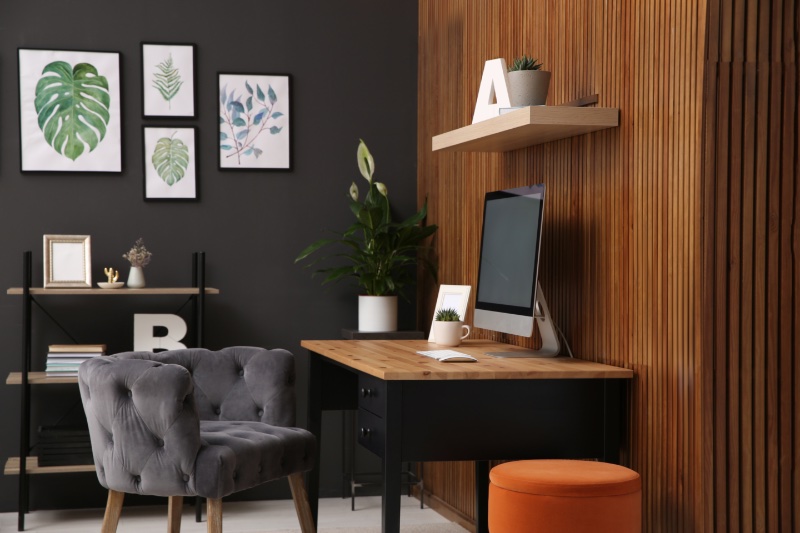 Greenery is one of the most simple yet effective office decor ideas. It adds some interest to your space, and plants can also help boost productivity and bring a sense of calmness to an otherwise busy environment.
Choose from potted plants or hanging vines that will make any room look even more inviting—you could even go for something like succulents if you don't have much space available.
You can also combine different types of greenery, with flowers paired with other elements such as rocks and driftwood. This will create a unique design feature in your office that everyone will love.
Light up the Room
Adding stylish lighting fixtures to your office can make all the difference. It instantly brightens the space and adds personality, making it welcoming for visitors. Plus, having an array of lights gives you more options when you need additional illumination or atmosphere in specific areas during meetings or presentations.
There are many different types of lighting available—from wall sconces to hanging pendants—so choose something that matches your decor style while creating a cozy vibe at the same time.
Give Visitors Something to Talk About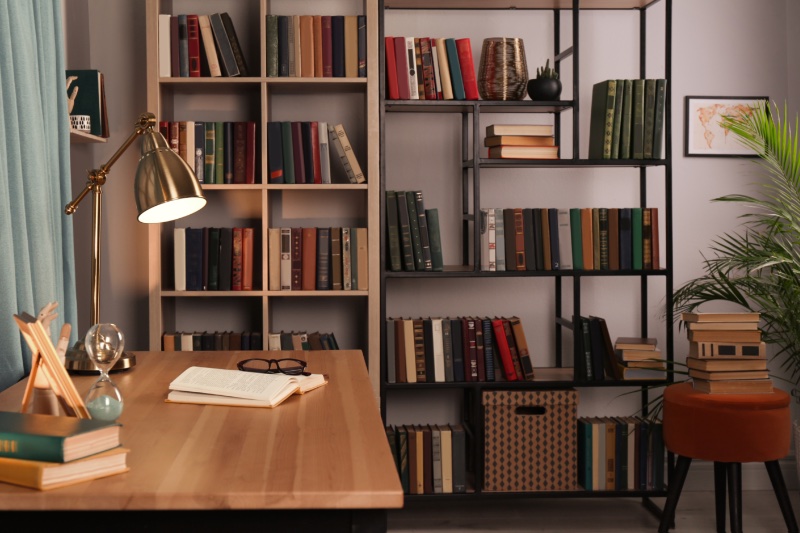 If you want to break the ice and make visitors feel more comfortable or spruce up the decor, consider including conversation-starting pieces in your revamp. You can introduce exciting elements such as bookshelves packed with interesting books and interspersed with nick-nacks. 
You can get tongues wagging by adding movie posters or have an interactive aspect to the decor by installing a pinball machine, foosball table, or ping pong setup. Whatever route you take, these touches of personality add character without being overwhelming.
Final Words
Transforming your home office into an inspiring and visually appealing workspace is achievable through various creative solutions. You can create a stimulating environment that enhances productivity and impresses clients and colleagues by incorporating unique desk accessories, bold colors, striking artwork, and calming greenery.
Thoughtful lighting choices and conversation-starting pieces further contribute to a welcoming atmosphere, setting your home office apart. With these tips, you can easily curate a workspace that fosters motivation and reflects your unique style and taste.