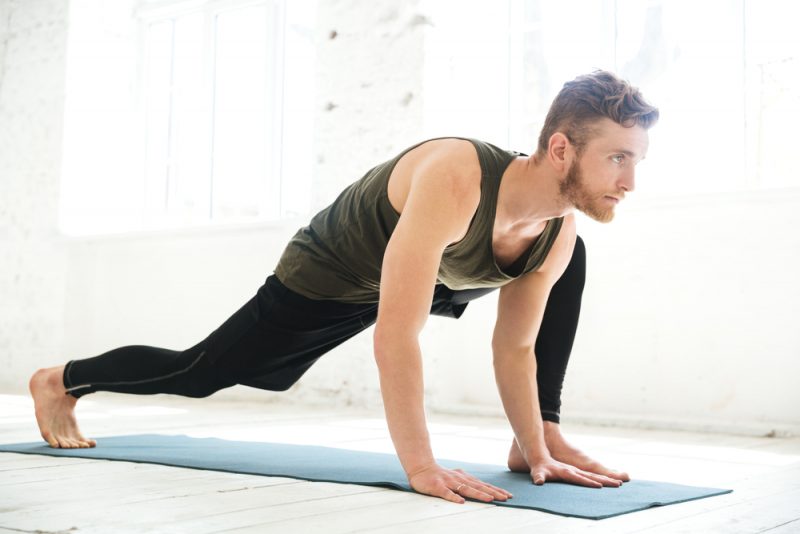 Thinking about what to wear to a yoga session can seem challenging at times. After all, the type of men's yoga clothing you choose to wear can significantly affect how your session goes. It's also essential to consider the types of men's yoga mats available as they contribute to the basics of most yoga sessions. 
Choosing durable clothing that moves with you while providing coverage to ensure you get the most out of your session seems like the perfect start to practicing yoga. Avoid wearing anything constricting or uncomfortable, as it can distract you and take you out of the experience. Instead, choose something soft and breathable with plenty of elasticity.
Consider the following factors while choosing your yoga attire for your next session:
Comfort
Nothing is more inconvenient than doing yoga in clothes that feel too tight or too loose. You don't want to concentrate on binding and chafing fabric while trying to tune into your body. Wear loose-fitting clothing that allows you to focus on yoga rather than your straining waistband or chafing sleeve.
Some disciplines require you to wear clothes that don't conceal your form to observe your alignment. Yoga clothing that fits snugly is necessary in this case since certain poses necessitate a high level of flexibility in your body movements.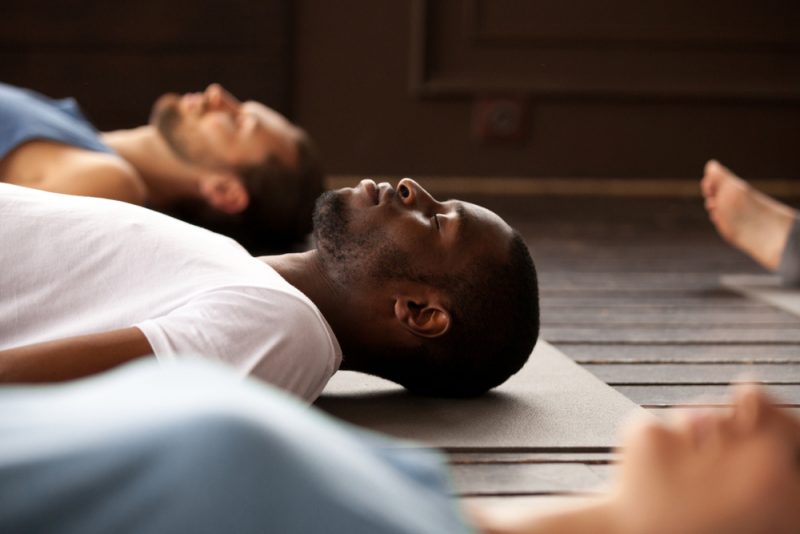 Breathability
Wear breathable fabrics to stay cool and comfortable, especially if you sweat a lot during yoga. Be mindful that cotton absorbs moisture, making you hot and damp and vulnerable to chafing or getting chilly when class ends. Therefore, look for blends. For example, Warrior Addict uses lyocell and elastane to give their t-shirts a sweat-wicking element.
Some people consider loose clothing to be excellent for yoga, but it is not always comfortable. You should avoid wearing clothing that is either too loose or too tight. With such attire, some postures may become even more challenging to perform. The trick is to find materials that are both breathable and comfortable.
Layering
Some yoga lessons take place in a gym with air conditioning, which is turned on to a low setting in some cases. To be warm and comfortable in the cold, layer your yoga attire. You should dress warmly if you practice yoga at dawn, in the morning, or during the winter because the early hours might be chilly. After all, if it gets too hot, you can easily remove it as well.
Layering clothing can help shield your warm muscles from the chilly outdoor environment, which might feel frigid after a hot yoga session. If you are not prepared, the sudden temperature change might feel uncomfortable.
Durability & Cost
Yoga is more effective when practiced over a more extended period or with greater consistency which is why your yoga clothes need to be durable. Durable clothes can be expensive, so don't be afraid to splurge a little when looking for the best yoga gear. After all, investing in quality material doesn't do anyone any harm. Quality always precedes everything else.