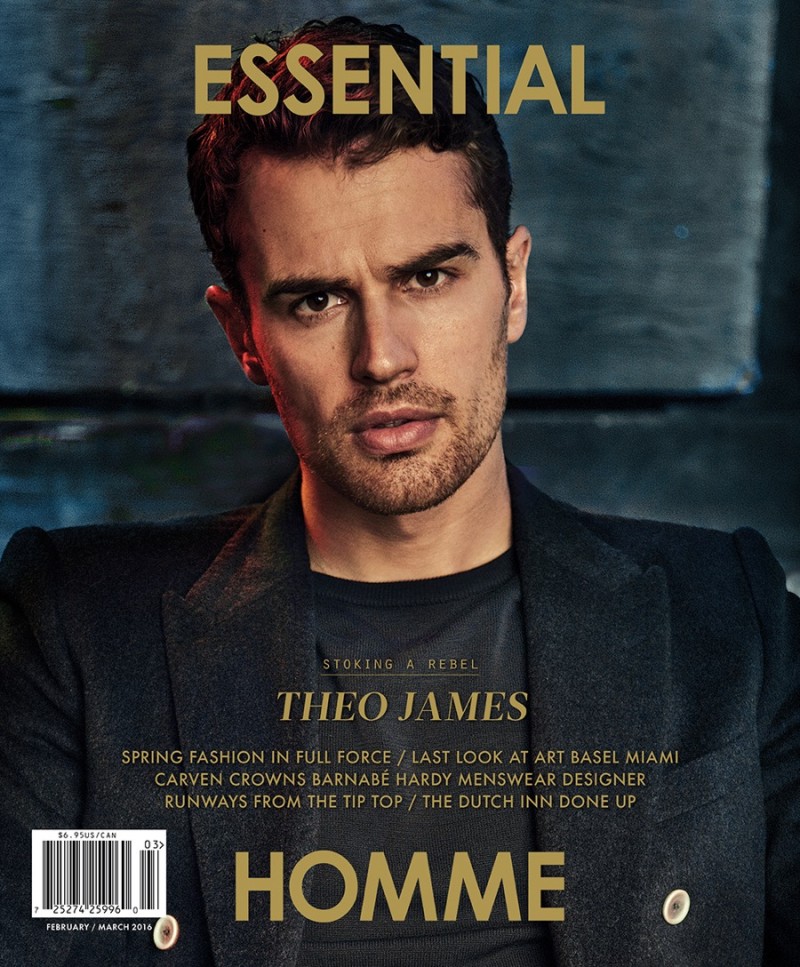 Promoting his latest movie, Allegiant, British actor Theo James covers the February/March 2016 issue of Essential Homme. Talking to the magazine about starring in the Divergent films, James shares, "It's very much an evolving process. As an actor, you always bring part of you into anything you do, it's natural. As your own person goes through the different changes of your life, they end up informing the character you play and the mistakes you've made or the lessons you've learned." The 31 year-old actor continues, "I think it was three years ago when I started Divergent. I definitely feel like a different person from that time, so I think Four must change too."
Theo James Essential Homme Photo Shoot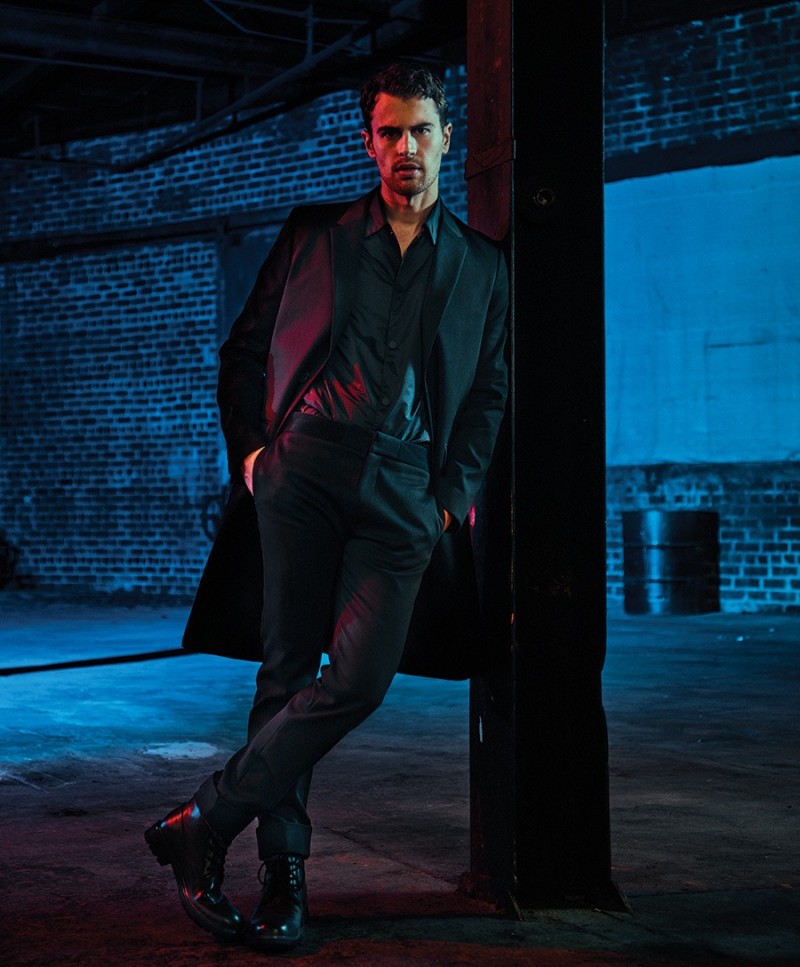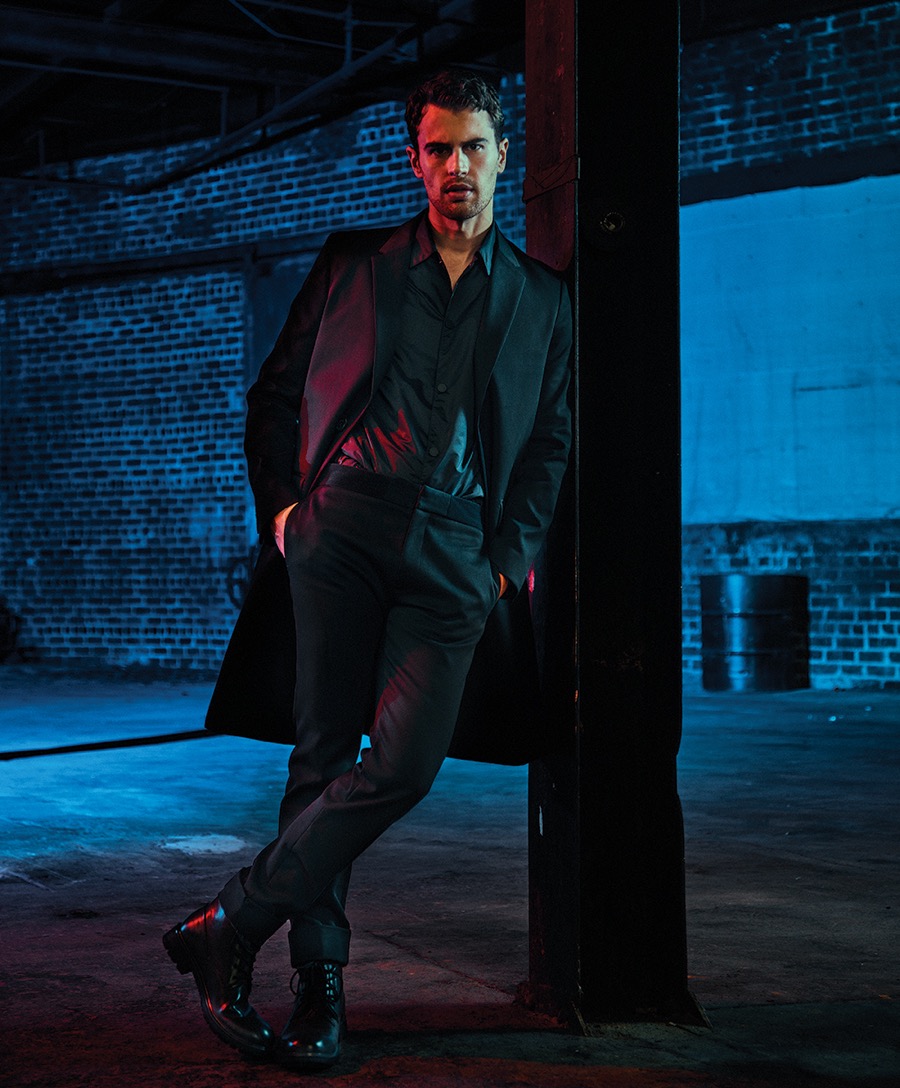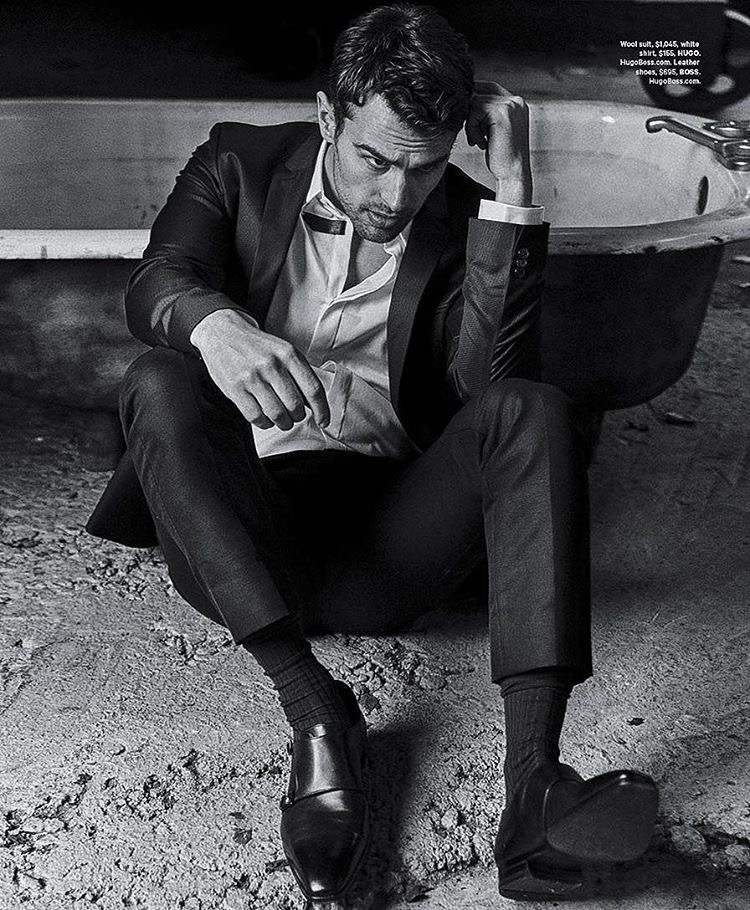 Style Watch: Theo James at Allegiant Premiere
Theo James recently stepped out for the New York premiere of Allegiant at AMC Lincoln Square Theater. Currently the face of BOSS Hugo Boss fragrance, James looked to the German label for a sharp sartorial look. Dressed in head to toe black, the 31 year-old actor donned a black suiting number from BOSS Made to Measure.