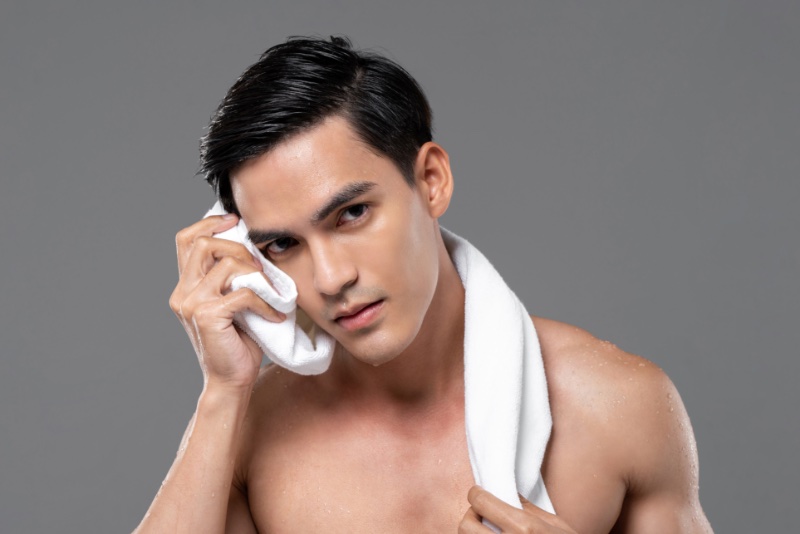 Nowadays, following a multi-step skin care regimen and makeup routine has started to become widely adopted across the globe. Additionally, more and more products are designed to address the skincare and cosmetic needs of both men and women. Beauty routines have slowly become a norm for both genders since caring for one's hygiene, and appearance has become a priority in the modern age.
However, many men worldwide have yet to adopt a dedicated beauty routine in their daily lives. Some may be hesitant to allocate extra time and effort to care for their appearance, while others think twice about using products that women commonly use. Finally, it may be daunting for the modern gentleman to pick the right products that would suit their needs, given the plethora of skincare and makeup essentials offered in the market.
If you're wondering how to begin a skincare and cosmetics regimen, check out this guide:
1. Learn More About Skincare & Cosmetic Products
Nowadays, you can find multiple brands and beauty lines that offer the same products, each with different formulations, scents, methods of application, and health benefits. It can be confusing at first, so it's essential to familiarize yourself with the latest skincare and cosmetic items on the market.
Moreover, doing so can help you feel more comfortable navigating the beauty aisles in drugstores or beauty shops. You may be surprised that many beauty essentials now have counterparts designed explicitly for male use.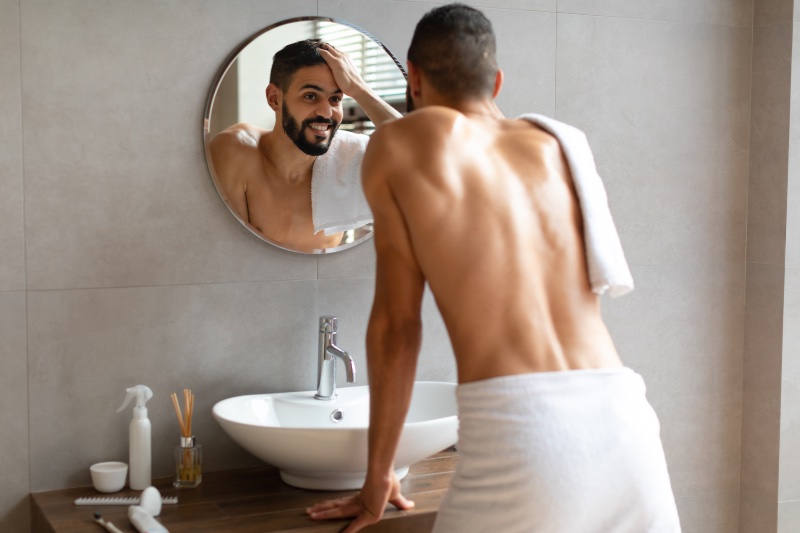 For instance, you can now find false eyelashes for men, which you can find in specialty shops such as Morning Star Beauty Portland Oregon. Besides this, you can also find various cosmetics such as foundations, concealers, contouring palettes, and the like, which are formulated to suit men's needs.
Learning about a variety of beauty products can be daunting for beginners, especially as most men use only a limited number of products to care for their appearance. However, it's not impossible to become more familiar and comfortable with these products if you take the time to learn more about them.
2. Identify Your Skin Type
The first step in creating a regimen is identifying your skin type. Here are some of the most common skin types and their descriptions which you can consider to determine the kind of skin you have:
Normal Skin
Normal skin is usually soft and smooth to the touch. This skin type also has an even tone and isn't prone to breakouts.
Sensitive Skin
Inflammation is a common problem with sensitive skin, and it might take longer for your skin to adjust to new skincare products.
Dry Skin
Dry skin is prone to dullness and may have a flaky, rough texture. Lines and wrinkles may also appear more visible for people with dry skin.
Oily Skin
Typically, oily skin is shiny and greasy. It's also characterized by enlarged pores and by being prone to breakouts. If your skin is a combination of some of these descriptions, you may have a combination skin type. It may be the case if your skin tends to be oily in one part and dry in the next.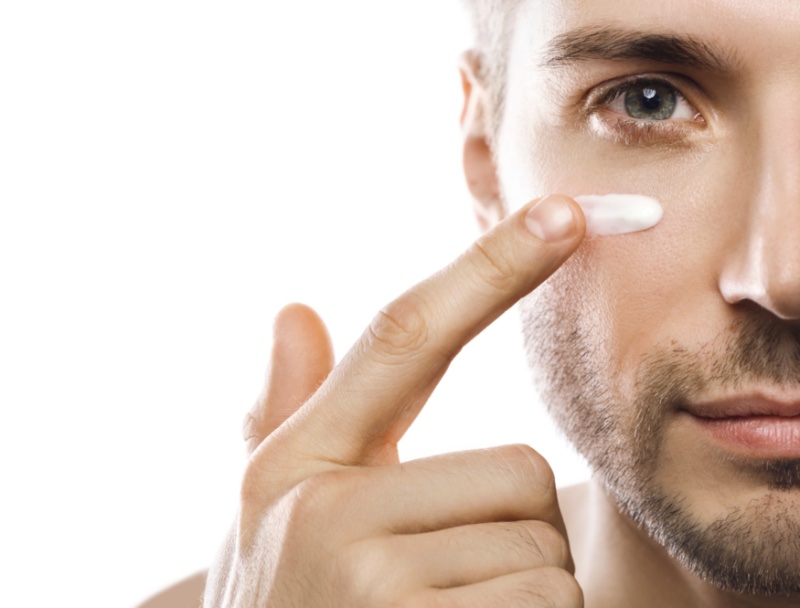 3. Select Skin Care Products Suited to Your Skin Type
After you identify your skin type, you can use the information to select skincare products that would suit your needs. Here's a brief checklist to consider while shopping for skincare essentials:
Oily or acne-prone skin needs cleansers and moisturizers that won't clog the pores to prevent irritation and breakouts. You can also use a specially formulated toner for your skin type to help manage excess oil production.
Sensitive skin needs mild, gentle, and fragrance-free formulations to prevent inflammation, redness, and other forms of irritations.
If you have dry skin, use alcohol-free toner and products that promote hydration.
If you have combination skin, you'll need to select products that would address specific areas. For instance, if your T-zone tends to be shiny, you'll need to use oil-free products. Then, you can add hydrating products to dry patches or spots on other parts of your face.
4. Follow a Skin Care Routine
Following a skincare routine is an essential step to caring for your appearance. However, it's common for many men to feel hesitant because skin care regimens are frequently shown as a strict, time-consuming, and elaborate process on social media and other digital platforms.
While caring for the skin is a multi-step process, it doesn't have to take much time or be complex. You can also personalize it to fit your daily schedule. Here's a simple, five-step skin care regimen that you can easily incorporate into your routine: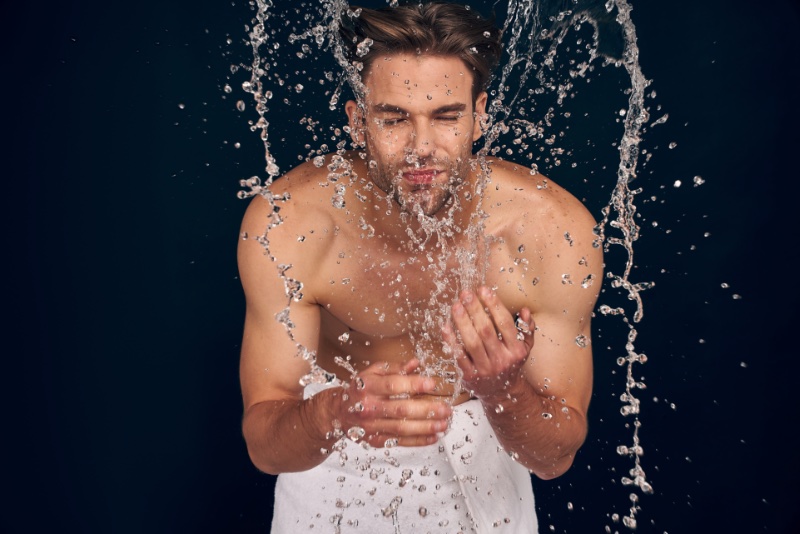 Cleanse Your Skin
Your skincare routine should start by removing dead skin, oil, dirt, and other pollutants on your skin's surface to prevent them from clogging your pores. You'll need a gentle skin cleanser and lukewarm water to do so. Put a tiny amount of cleanser on your palms, work a lather, and gently massage it onto your face. Rinse it thoroughly afterward and pat your skin dry with a clean towel.
Apply Toner
Select a gentle, alcohol-free toner to keep your skin refreshed and prepare it for moisturizing. You can choose to apply your toner with a cotton pad or put a few drops onto your palms before gently patting the product onto your face. While using your toner, be careful when touching the area around your eyes to avoid excessive pressure or friction.
Use Eye Creams or Serums
The skin near your eyes is thin compared to other areas of your face and more sensitive by nature. To care for and protect it from premature aging, use a product that hydrates the skin while reducing darkness and puffiness. You can apply your eye products once in the morning and at night to keep the area bright, firm, and youthful.
Moisturize Your Skin
Choose a moisturizer that suits your skin. For instance, you can use products with aloe vera and green tea extracts to help combat oiliness in your skin. Meanwhile, dry skin can benefit from a heavier moisturizer with hydrating ingredients such as hyaluronic acid, shea butter, vitamin E, and jojoba oil. You'll have soft, smooth, and rejuvenated skin using the right moisturizing products.
Protect Your Skin With Sunscreen
Using sun protection helps prevent premature aging and other conditions related to excessive sun exposure. To optimize the effectiveness of your sunscreen, apply an even layer to your skin 15 minutes before going outdoors. Then, reapply the product every two hours to ensure that you have enough sunscreen to keep your skin protected all day long.
After applying several products during the day, you'll need to cleanse your skin once more before bed. Doing so will help unclog your pores and prevent excess products from accumulating on your skin surface, triggering breakouts.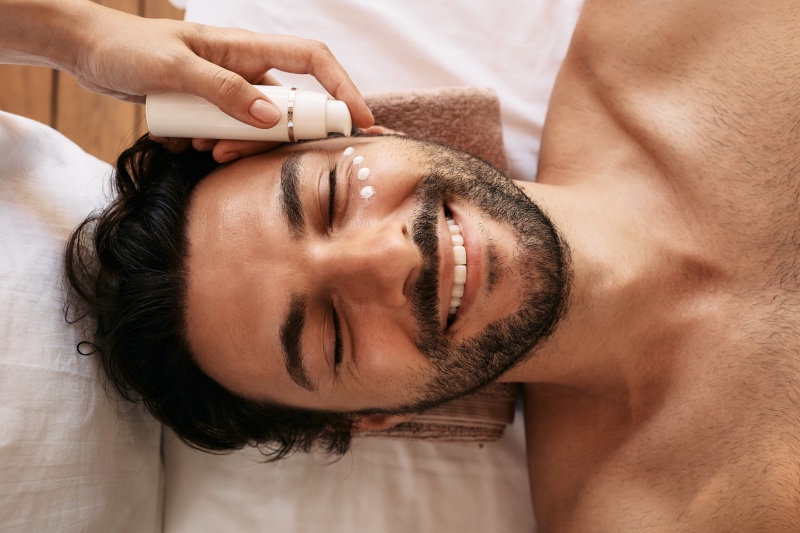 5. Get Professional Skin Treatment
Nowadays, you can enjoy many professional skin services that can help boost your skin's health and appearance. There are various types of treatments you can choose from depending on your skin type and your preferences.
Also, you can easily find solutions to skin conditions that may be causing your pain or discomfort. It would help if you got dermatological consultations when required to prevent any severe skin issues.
If you ever notice any spots or bumps that are inflamed, discolored, itchy, or painful, consult a dermatologist or doctor. This way, you'll avoid further irritating the affected area, and it's also easier to prevent scarring when you get immediate treatment.
6. Improve Your Nutrition
The skin regenerates every 27 days, and its appearance can improve depending on the type of nutrition you have. Hence, it's essential to consider the quality of the food you eat to improve your skin.
Aside from food, good nutrition also includes proper hydration. Experts advise men to drink at least 15 to 16 cups or about 3.7 liters of water daily to stay adequately hydrated. Drinking water has numerous benefits, including improving the skin's appearance.
7. Get Adequate Rest
The amount and quality of sleep you get every night also impacts your skin. The term beauty sleep is believed to be coined due to how getting adequate rest improves a person's appearance.
Here are some of the benefits of quality sleep to skin health:
Helps prevent wrinkles
It keeps the skin firm and bouncy
Adds healthy-looking glow to the skin due to regulated blood circulation
It makes the eyes look bright and less puffy
Moreover, adults who get an average of seven hours of sleep each night can reach optimal effects of cosmetic products. Since most of the skin regeneration process happens during sleep, getting sufficient rest makes it easier for skin-repairing products to take effect.
Conclusion
Unlike in the past, when skincare and makeup are only intended for women, more and more men nowadays include them in their daily routine. It may be due to the realization that skin health and appearance are a concern for both genders and can significantly impact one's wellness and quality of life.
Hence, if you're thinking about creating a beauty routine to match your needs and preferences, the best time to start is now. See a dermatologist if you have particular skin disorders or sensitivities that need to be treated. Ask for tips on effectively caring for your skin's health and appearance.