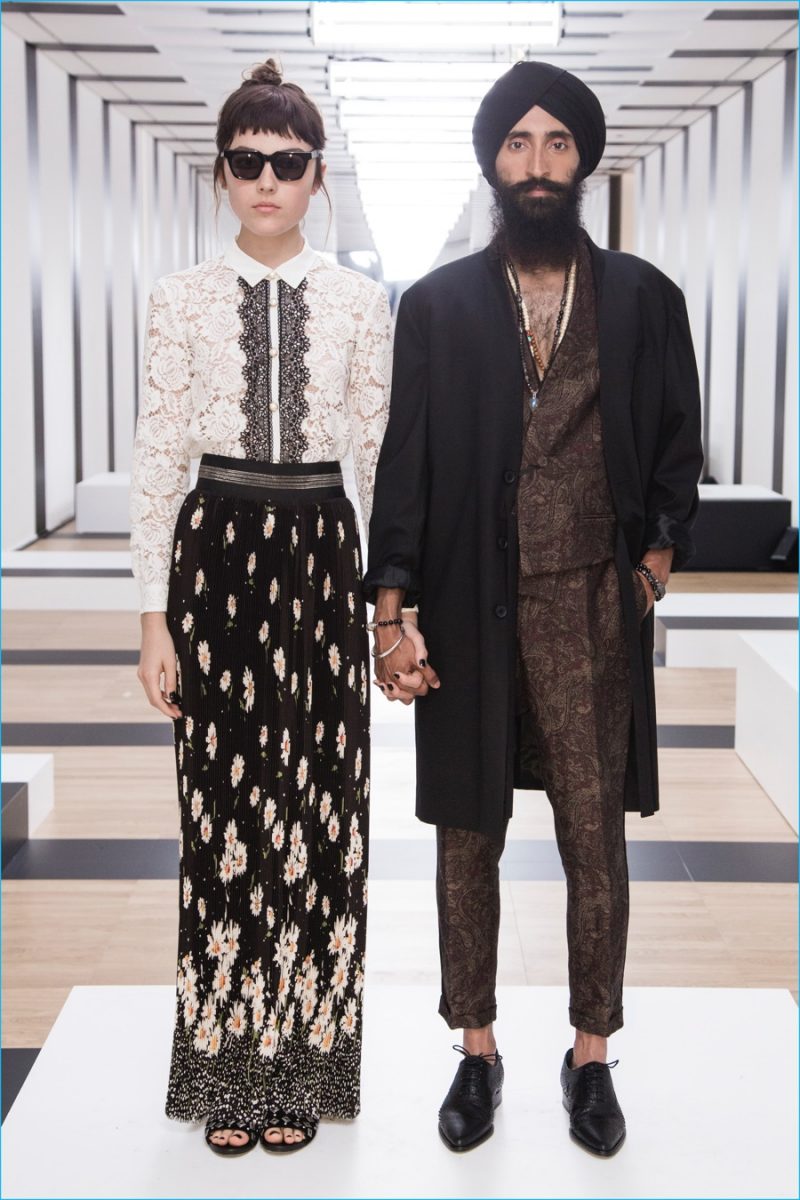 Friends, family and if course couples, were present for The Kooples' spring-summer 2017 presentation. Taking place during Paris Fashion Week, the French brand unveiled its latest collection, taking inspiration from designer and actor Waris Ahluwalia. Close friends with The Kooples co-founder and creative director Alexander Elicha, Ahluwalia's spirituality, approach to life and tales of adventure contributed in the shaping of the season's direction.
Related: Waris Ahluwalia Stuns in Colorful Suits for So It Goes Photo Shoot
Borrowing from Ahluwalia's personal style, the range was infused with rich colors, intricate prints and an effortless approach to elegant dress. Taking its tailored silhouettes and loosening them up for a soft redirection, The Kooples found inspiration in Indian tunics. The chic style offered an alternative to the formal dress shirt. Taking aim at details that blend day and night, the label mixed various prints and proportions, achieving romantic layers. Stripes, polka dots and more patterns came together as The Kooples injected the lineup with a rock 'n' roll attitude. Details included a skull buttoned silk tunic as well as leather Babouche slippers.
The Kooples Spring/Summer 2017 Men's Collection