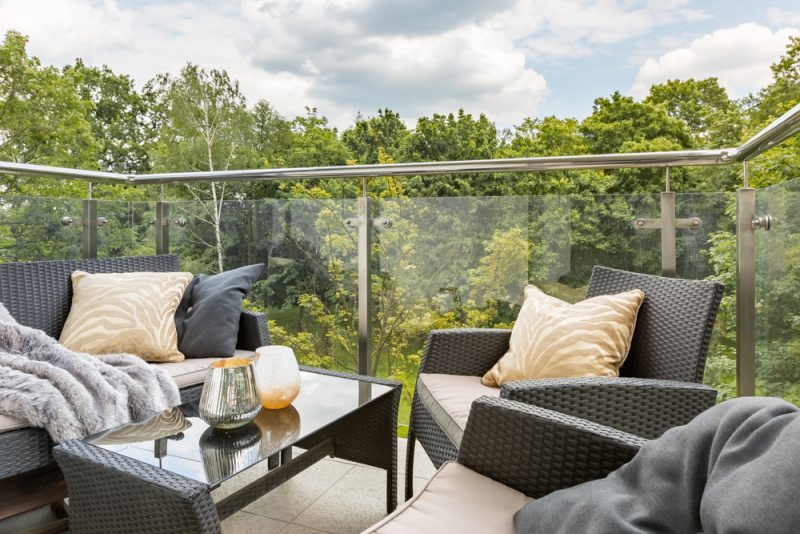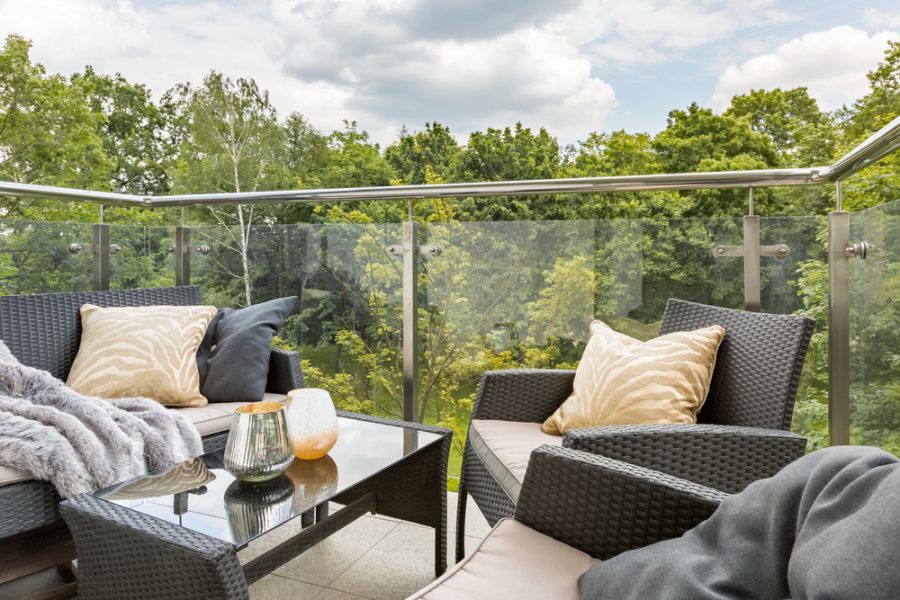 Whether it's a brunch on a beautiful Sunday morning or a high-tea on mild winter noon, an outdoor setting always enhances the ambiance and character of such get-togethers. Comfortable outdoor furniture, stylish table setting, white crockery, and some delicious food come together to create a fantastic mood.
But, if your furniture upholstery is faded or covered in spills, it can leave you red in the face. To avoid such embarrassment, invest in outdoor fabrics. Unlike indoor fabrics, these clothes show better performance, last longer, and are fade-resistant. They come in a plethora of colors, designs, and patterns.
Let's find out the best outdoor fabrics for your outdoor entertainment space:
Solution-Dyed Acrylic Fabric
If you are looking for a fabric that does not look like cheap plastic and lasts for years, the solution-dyed acrylic fabric is the answer to your prayers. A synthetic fabric made from acrylic fibers, it is one of the sturdiest outdoor fabrics present in the market today.
Apart from being long-lasting, it has several other advantages, like having low specific gravity, it manages moisture amazingly, and it is resistant to mildew.
Its lightfastness makes it a hero among the outdoor fabrics. It has 2000 hr of lightfastness. So, even if you place it under harsh direct sun, it won't fade quickly. It also has excellent liquid resistant properties, making this fabric perfect for you if the fear of spills always hovers over your head. The higher thread count makes it difficult to rip, further adding to the sturdiness. You can use this fabric on cushions, drapes, curtains, awning, and umbrellas to create a perfect outdoor setting.
Polyolefins
Whether you have a subtle taste or always pick the fanciest designs, you will always get what you want with polyolefins. They come in a wide variety of designs, patterns, and colors. They can be solid, striped, textures, jacquard, plaid, and the list is endless.
Touted as the most attractive and stylish outdoor fabrics, they have several advantages. They are cleanable with bleach and have good durability.
With 1200 hours of light fastness, they are excellent for garden, porch, balconies, and terrace. You can use them on cushions, pillows, and furniture.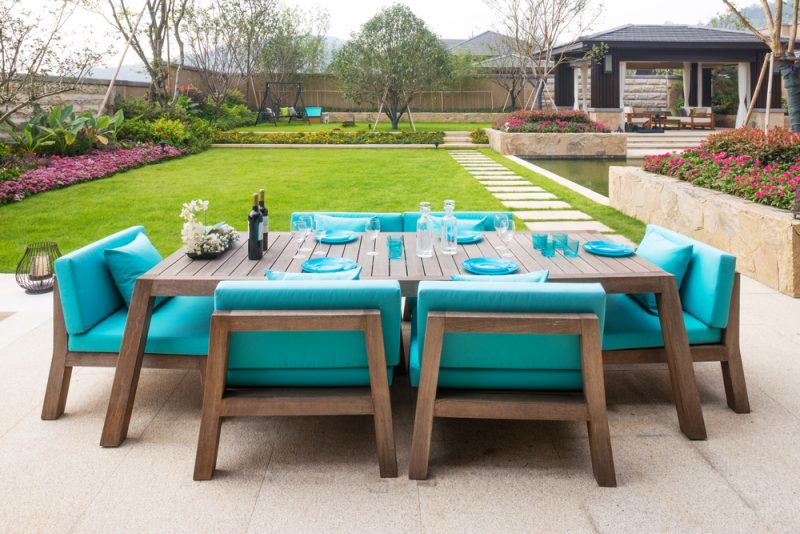 Outdoor Polyester
With the lightfastness score lower than 1000, outdoor polyester is comparatively a less durable option. Yet, you can easily use it outdoors for one season. The polyester is dyed in batches. It is woven white before getting dyed in drums in various colors.
A drawback of this fabric is that it is very prone to staining. So, if you have kids at home who always tend to spill ketchup or juice on the furniture, outdoor polyester is not for you. However, you can enhance the liquid repellency by a PFC chemical bath. As it is a cheap outdoor fabric by the yard, you can use it for a season or two on a throw pillow or cushions.
Spun Polyester
Fabricated from relatively inexpensive polyester-based fabric, spun polyester is an ideal option for you to give a makeover to your outdoor space on a strict budget.
You can use it on pillows, playrooms, or for any temporary usage. Although this outdoor fabric is inexpensive than many other options listed here, you won't be short of design and color options.
The Bottom Line
It's time to throw away the old and faded fabrics and bring in some appealing designs and patterns in your outdoor space. Buy the outdoor fabric that best suits your needs and turn your drab outdoor space into a fab one in a jiffy.