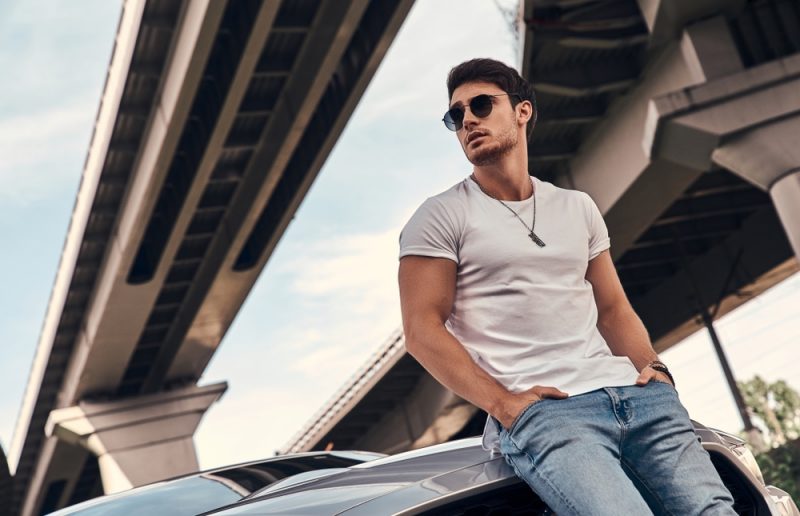 Sunglasses are an accessory that is made to serve two essential purposes: protecting your eyes from UV rays and extreme brightness and enhancing your vision when light or glare impairs it. Over the years, sunglasses have maintained their functionality and evolved into a vital fashion accessory that allows you to show off your personal style and complement your outfit. With sunglasses, both an essential fashion and functional piece, shopping for the perfect pair is now more critical than ever.
Finding a Pair of Shades That Suits You
If you are looking for a pair of men's sunglasses in the UAE or elsewhere, that is both functional and stylish, use this guide to help you find the best ones for you:
Know the Most Popular Classic Types of Shades for Men
Although there is nothing wrong with buying trendy sunglasses, if you want to have an accessory that you can wear every day and for special events any time of the year, you have to get a classic, stylish pair. The most popular classic styles of sunglasses for men include: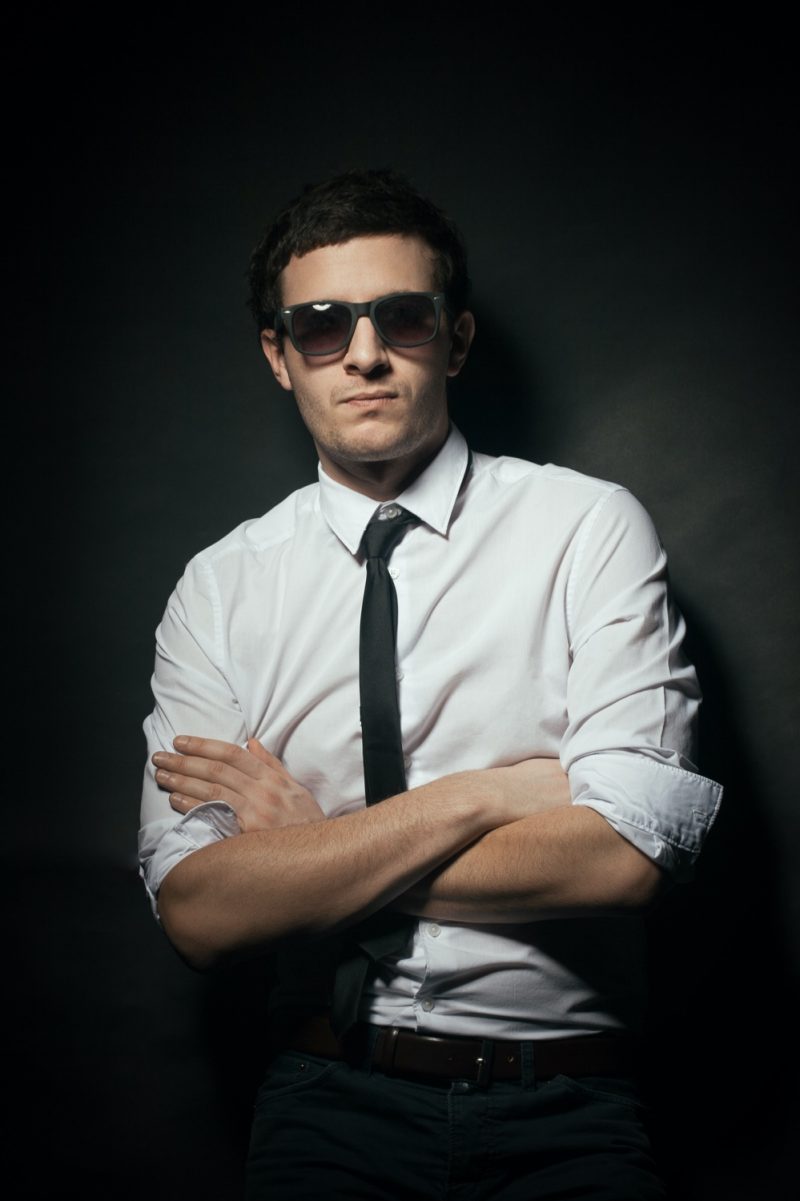 Wayfarer
Since its inception in 1956, wayfarer sunglasses have been a popular option for both men and women. The wayfarer is a timelessly stylish eyewear staple. Because of its trapezoidal and narrow shape, it is a style that looks great on everyone.
Aviator
The aviator is another type of sunglasses that is considered a classic, must-have eyepiece around the world. For example, black aviator sunglasses were initially designed to shield pilots from the sun's intense rays and give them unobstructed peripheral views. The original aviators are made of metal frames, have a double bridge and teardrop-shaped lenses. However, newer models come with plastic rims, an option you can consider if you are looking for something a bit trendier.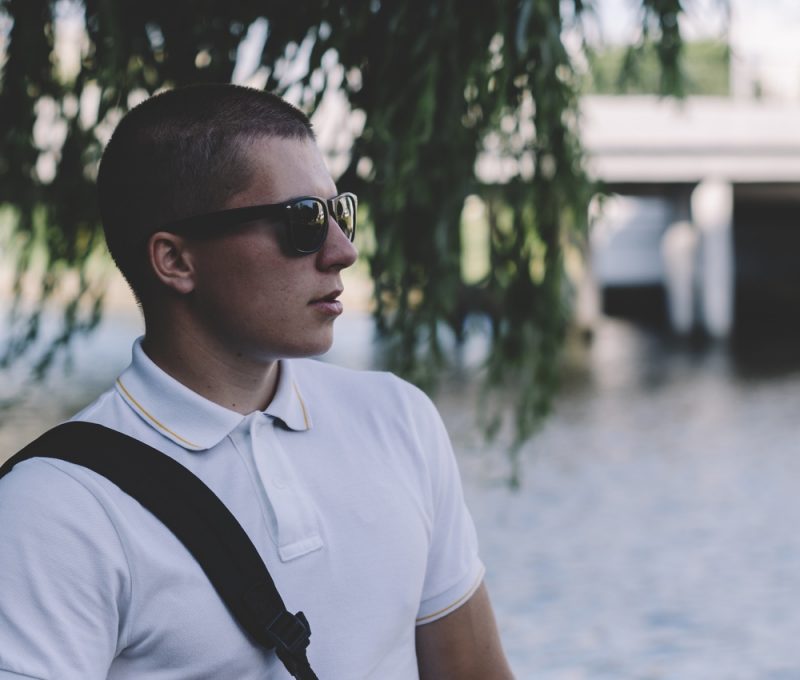 Clubmaster
Also known as horn-rimmed sunglasses, the clubmaster features round lenses with large, noticeable upper rims or browlines usually made of plastic. The bottom part of the lenses, on the other hand, are held by slim wire rims. The clubmaster is perfect for you if you want a pair of shades to complement your retro and hipster-cool outfits and mood.
Wraparound
Wraparound sunglasses have semi-circular frames that wrap around your head to give you peripheral coverage and protect your eyes from sunlight that comes from the sides of your eyepiece. This type of sunglasses is popular among athletes and active people because of its broader vision field. Moreover, since the frames hug the head, they always stay in place. It is because of this reason that a wraparound should be your go-to accessory when you go golfing, cycling, hiking, and do other outdoor sports.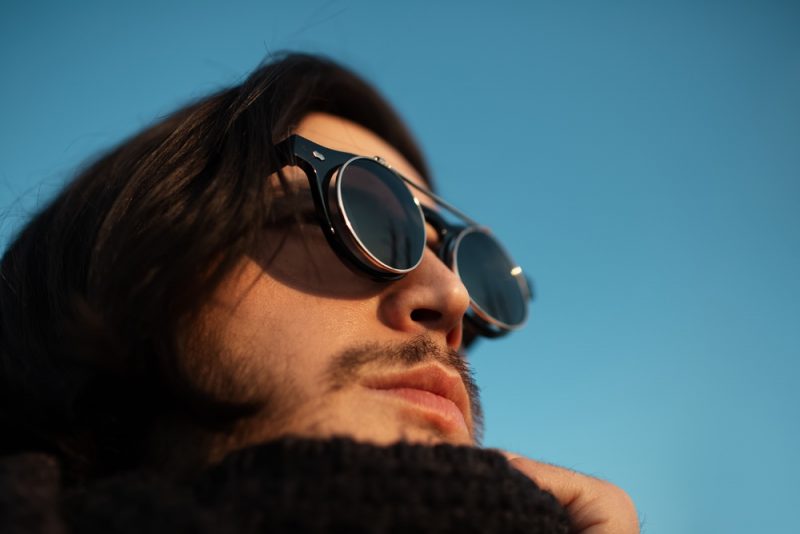 Round Frames
As its name implies, this type of eyewear has rounded or perfectly circular frames and lenses, which give you a trendy, cool, and vintage vibe all at the same time. If you are going for a vintage look that doesn't look dated or are into steampunk fashion, a trend that never seems to disappear, round sunglasses will complete your casual or steampunk-inspired outfit.
Wooden Frames
Sunglasses with wooden frames are your best options for searching for eco-friendly eyewear that also shows your love for nature and gives you a stylish look. Various brands feature sunglasses with frames made of different types of wood, such as maple, walnut, and bamboo. These eyepieces look stylish and unique and support your stance towards sustainability.
Once you have an idea of the different classic sunglasses types and the look they can give you, you can narrow down your options smartly.
Consider the Shape of Your Face
Although you are leaning towards timeless sunglasses types, some styles look better on specific face shapes. Before you start shopping online or at a physical optical, look at the mirror and study the shape of your face and use this guide below in choosing the best sunglasses style:
Round – Angular and large sunglasses work best for men with round faces since they help slim the cheeks. Wayfarers, clubmasters, and eyewear with square frames are often the best options.
Square – Sunglasses with round rims are ideal for men with square faces. Aviators, round frames, clubmasters, and other similar styles are suitable since they balance the bold facial features, such as boxy jawlines and strong cheekbones that stand out.
Heart – Guys with heart-shaped faces will do well to choose small and medium-sized sunglasses since these create a balance between the broad forehead and smaller jaw. Aviators, clubmasters, and D-frame shades are the most recommended options.
Oval – Oval-shaped faces are the easiest to shop for. Nearly all styles and frame shapes look great on men with oval faces since their facial features are gently rounded and defined.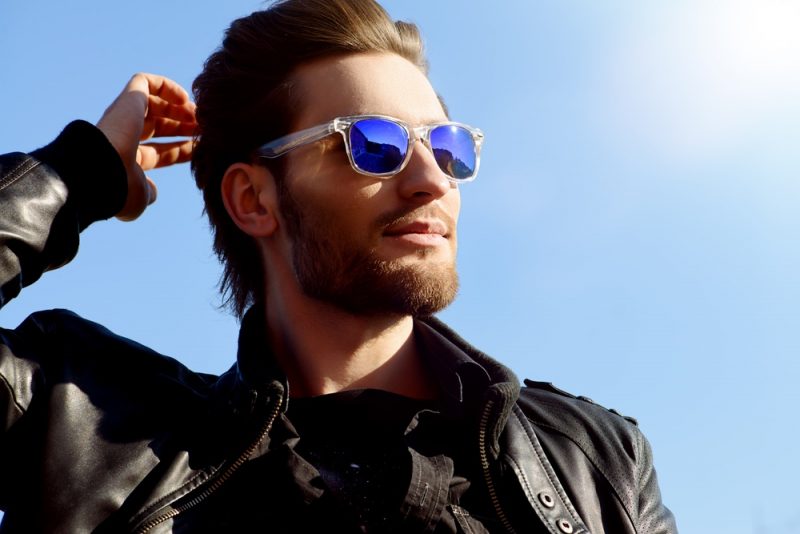 Choose the Lens Color Carefully
Eyewear lenses come in different types, colors, and styles. As such, you also have to put some thought into selecting the right one. For a pair of shades, you want to wear every day, brown, grey, and green are the most recommended shades since they can reduce color distortion and enhance object definition.
Amber lenses also offer the same benefits but are clearer and enhance the quality of light, making them popular among skiers, hunters, and other athletes. Keep in mind that the lenses have crucial roles in protecting your eyes and enhancing your vision. Because of this, think carefully about the shade you get.
Consider Your Needs
Aside from color, you also have to think about how the lenses can help you go about your usual and other activities. Make sure you choose a pair of sunglasses with lenses that block both UVA and UVB light. Select the highest level of UVA/UVB protection you can afford.
Another type of lens that you can consider is the photochromic lenses. These lenses adjust automatically to fluctuating light intensities; that is, they become darker when the sun or indoor lighting is bright and lighter in low-light conditions and settings. If you are sensitive to bright light, sunglasses with mirrored or flash-coated lenses are the most recommended options since these have reflective film applied to the outer part of the lenses, thereby reducing glare significantly.
Whether you're shopping for your first pair of shades or adding to your collection, make sure you buy the best you can find by focusing on its functionality and style. Your new sunglasses should look good on you and, at the same time, protect your eyes from harsh elements and help enhance your vision.