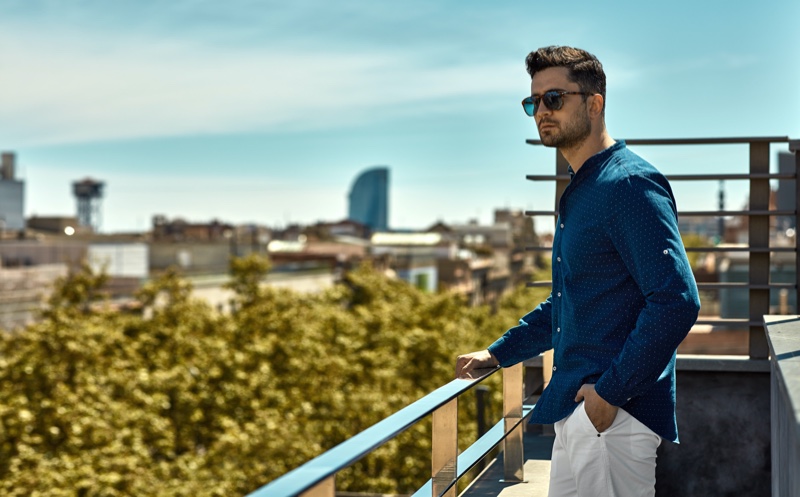 While Las Vegas has primarily earned a reputation as one of the world's top gambling hubs, it is a diverse travel destination that is truly a haven for anything and everything. Games of chance aside, this spot in the Nevada Mojave Desert is home to world-class entertainment, a booming nightlife, luxurious fine dining, and too many leisure activities to count. In the past, over forty million tourists made their way to Sin City each year to enjoy everything this adult playground has to offer, a figure that should soon get surpassed as life swiftly returns to normal. Thus, if you are thinking about visiting this resort capital during summer, here are a few things to know that will get you ready for your Vegas trip and how to dress when you reach it.

Vegas Summer Weather
Naturally, given its location, Vegas has a subtropical hot desert climate. Such weather gets typified with long super-hot summers and over 300 sunny days in the year, exhibiting over 86% of all daylight hours. So, there is no doubt that Vegas brings the heat in more ways than one. July is usually its hottest month, with temperatures rising to highs of 104°F. August is not that far behind, with heats of up to 102°F. Low summer averages are in the 80 °F range. Hence, that's the least hot you can hope that things will get in the Entertainment Capital of the World over any summer.
The positive thing about Nevada's climate is that it boasts dry heat. That means that its June-July-August days are far more manageable than humid ones, the likes that territories in the Eastern US have, and can be a massive pain in the neck, potentially causing heat exhaustion and muscle cramps. Dry heat at least lets the body cool itself more effectively, making high temperatures more tolerable.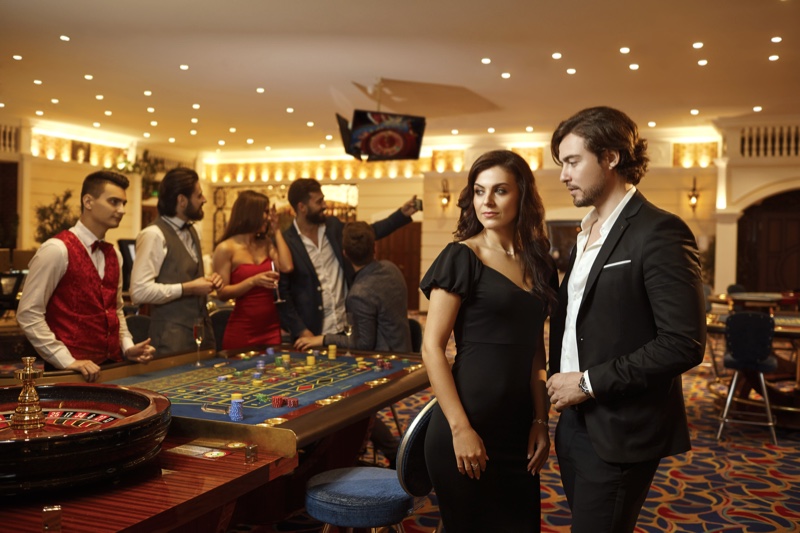 Vegas Summer Dress Codes
As a rule of thumb, most Strip and downtown casinos do not have a dress code for entry onto their gaming floors, as they rely on foot traffic and are not in the business of turning away customers. Meaning, during the day, you should have no problems gaining access to one while in casual, everyday attire. Yes, that includes flip-flops and shorts. So, you can walk into a casino to play slots or table games after taking in some sites. However, dressing super relaxed may not be appropriate for higher-end venues, where formal clothing will likely be more suitable. Now, formal does not necessarily entail a tuxedo suit and brogues, but good-looking jeans, dress shoes, and a nice shirt. Naturally, the best way to look more attractive on casino floors is to apply some easy tips to win more often at blackjack, as everyone loves a winner.
Regardless of how hot it is outside, wearing athletic clothing, caps, T-shirts, baggy pants, sandals, sneakers, and shorts are garments that can easily lead to you getting denied access to trendy nightclubs, bars, and restaurants. Men should stick to fashionable jeans or pants and a button-down or collared shirt for a smart look that will open doors for them pretty much everywhere. Females can get by with short heels or stylish flats, skirts, blouses, and unceremonious but graceful dresses.
Pools are a popular means of cooling down from Vegas' warm temperatures. They are available at almost all lodging establishments, with the city possessing dozens of excellent public ones, with the Garside, Pavilion, and Municipal Pool being the most famous ones. Appropriate swimwear includes bikinis, tankinis, skirted swimwear, one-piece swimsuits, trunks, swim shorts, and swim briefs.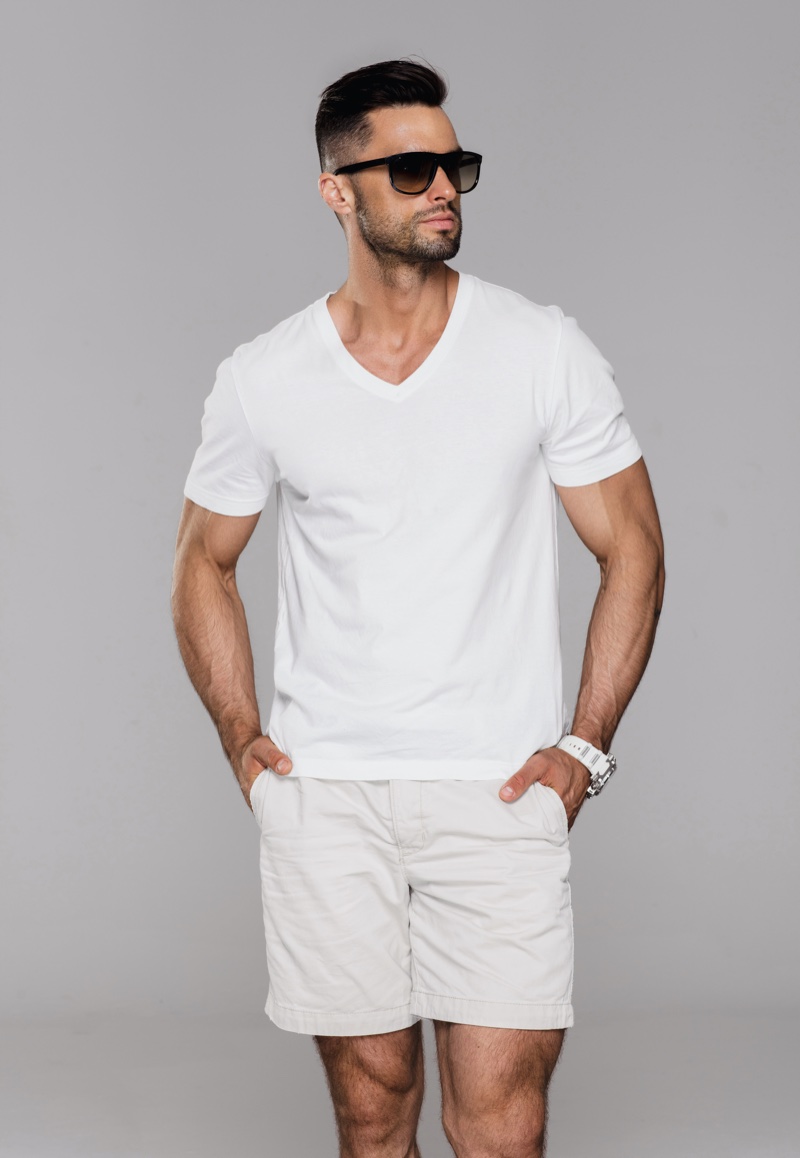 Vegas Summer Outfit Suggestions
We did mention that Sin City has over 300 sunny days per year. So, packing quality sunglasses is not a choice but a necessity. Le Specs is now a trendy eyewear brand that features a sporty vibe, whose products can get paired up with informal attire, giving it a sleek and aesthetically-enhanced look. Saint Laurent, Celine, and Givenchy are also classic go-to's for summer months now.
Bermuda shorts are also in style and an ideal choice for midsummer nights on the town. Slip-on sandals, casual t-shirts, leather jackets, and vibrantly colored tops are some other things many males are wearing these days to Vegas in-style joints that offer dancing and live entertainment. That said, flashy outfits featuring bold prints, trendy sneakers, neon colors, and cool jeans are not taboo in the City of Lights. Just make sure that you look good no matter where you are going.
Recommended accessories for women are a fringe clutch, a demure bracelet, and chic watches. Usually, tourists and locals are light on jewelry unless they are at an exclusive social gathering. It is advisable that men keep things as clean as possible. Luxury wristwatches and some grade-A shades always being options worth exploring for a classy look.
About the Author
Shelly Schiff has been working in the gambling industry since 2009, mainly on the digital side of things, employed by OnlineUnitedStatesCasinos.com. However, over her eleven-year career, Shelly has provided content for many other top interactive gaming websites. She knows all there is to know about slots and has in-depth knowledge of the most popular table games. Her golden retriever Garry occupies most of her leisure time. Though, when she can, she loves reading Jim Thompson-like crime novels.