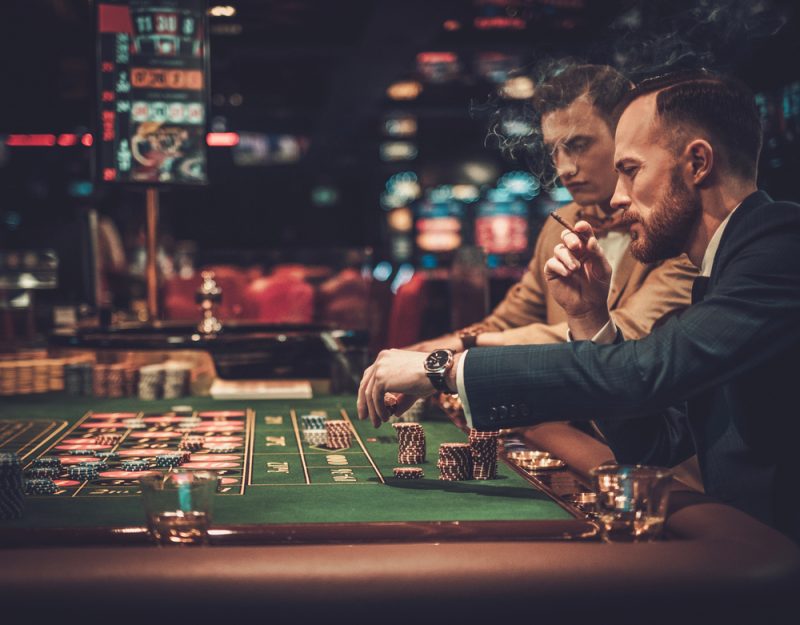 Every time a movie depicts a scene set in a glamorous casino, one of the first things you notice is the impeccable dress code; everyone is wearing sophisticated tuxedos or designer dresses. Depending on where you choose to play, there may be general dress code rules to follow, too, with much more casual dress being acceptable during the day and more formal attire required in the evening. While some establishments are quite strict on their attire, dress codes have become more relaxed over the years.
Whether you are visiting a new casino in your hometown or abroad while you are on holiday, there are many ways that men can look stylish while they are spending a night at a casino. There is a lot of inspiration that can be found online that can help men learn more about men's fashion and various styles, and the internet is also full of fashion faux pas examples that are best to avoid.
Some of the Most Luxurious Casinos to Attend in the World
While it's now possible to play live casino games online from almost anywhere, which of course does not require any dress code to be adhered to, there are still a huge number of incredible land-based casinos available to visit around the world too.
Many resorts worldwide have casinos, swimming pools, fabulous restaurants, luxurious hotel suites, and much more. Holidaymakers can show off a range of new outfits and fashion experiments with swimwear, casual day wear, and formal evening attire.
Here are just a few well-known casinos to visit to have a luxurious stay and join the card table:
Marina Bay Sands: Considered the most luxurious casino in Singapore, it features over 2,300 slot machines and more than 600 gaming tables. The resort also has a range of celebrity chef restaurants available for guests to dine at.
Bellagio: Located in the world's gambling capital, Las Vegas, the Bellagio is located on the iconic Las Vegas Strip and is renowned for its Fountains of Bellagio, it's signature attraction. The establishment also served as the main filming location for Ocean's Eleven.
The Venetian: Opened in Macau in 2007, The Venetian has more than 3,000 gaming machines, over 800 table games, and impressive 550,000 square feet of casino space. The resort also provides various cuisines, including Chinese, Western, and Japanese, for guests to select restaurants.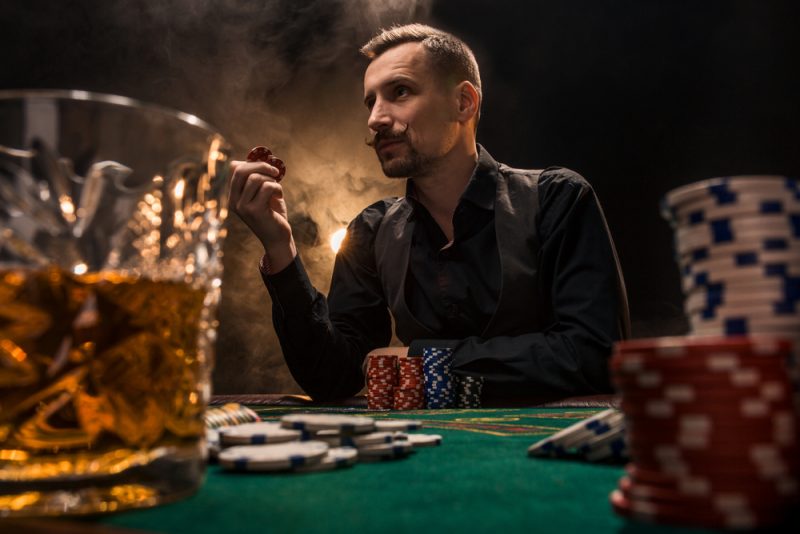 What Are Possible Dress Codes for Attending a Casino in the Evening?
Casino dress codes have become more and more relaxed with each passing year, making it harder for men to choose the proper attire. Some casinos might have specific dress codes to follow, such as white tie, black tie, black tie optional, casual, etc. While wearing all formal wear might look for some, others might want to tone it down a little with formal, casual wear instead.
Even high-class celebrities at awards show now choose to mix casual and formal wear. For example, some of the best-dressed men at the Grammys this year wore a variety of sharp suits and stylish formal wear, from the likes of Gucci and Louis Vuitton, and either wore leather shoes or even trainers to pair with their outfit.
White Tie & Black Tie
Two of the most formal dress codes to wear on an evening include white and black tie attire. The white tie represents the highest level of formality, with the black tie being a little less formal. Although these dress codes are unlikely to be found at your local casino, some high-end luxurious establishments might still have them.
For men, white tie is all about sharp and impeccable suits, specifically smart tuxedos, cufflinks, and bow ties. Paired with shining black leather shoes, guests will create a great stylish impression at the casino table.
Black tie attire is more common than white tie but still very formal wear in general and might not often be popular in land-based casinos today. However, this attire has a bit more flexibility, and diner jackets in other colors could be worn and ties instead of bow ties.
Black Tie Optional & Business Formal
If you still want to look quite stylish at the casino table without going overboard, there are plenty of more relaxed attire to wear on an evening. Many people may prefer this dress code as it can be a bit more laid back than wearing a full suit. Casino players can wear a smart white button-down shirt with tailored trousers and leather shoes to fit in with other smartly dressed players at the card table.
Wearing business formal wear is also a safe dress code to follow at a casino as it still looks quite smart. It's also great because, in a casual environment, you won't look too overdressed either. Wearing a smart shirt and trousers can also be comfortable enough for a long evening, too, if you have diner reservations and other plans before heading to the casino.
There is plenty of sharp suit inspiration that men can find online, as many celebrities have perfected the smart suit look over the years. Tom Hiddleston, Chris Pine, and Jake Gyllenhall are just some stylish celebs that know how to rock a suit all year round. Many male celebs also embrace impressive suits from a range of high-class brands, including Burberry, Paul Smith, Tom Ford, Hugo Boss, and many more.
Business Casual & Casual
At casino evenings, guests have to dress appropriately, even if casual wear is required. This means that shorts and flip-flops are usually a big no-no, even if it's a casino at a holiday resort. Instead, men can still dress smart enough without going all out with a suit or tuxedo.
Men can easily wear button-down shirts or even polo shirts paired with relaxed trousers and loafers with business casual. Many men's style inspiration is useful online to help men find something new to try out for a smart but laid-back business casual look.
While casual dress codes are the most relaxed dress codes, it still does not mean that people can wear whatever they want to a casino establishment. For example, sweatpants ripped jeans, and shorts are usually not the best attire to enter a casino. It's best to stay safe and still dress appropriately; otherwise, entry could potentially be refused.
Deciding what to wear to a night at the casino could also be the opportunity to embrace more laid-back styles from some of the biggest spring and summer 2021 fashion trends for men. Bomber jackets and statement shirts are items that men could try out at the casino if the dress code allows them. Other popular spring and summer trends for this year include pastel color schemes and fresh floral patterns too.