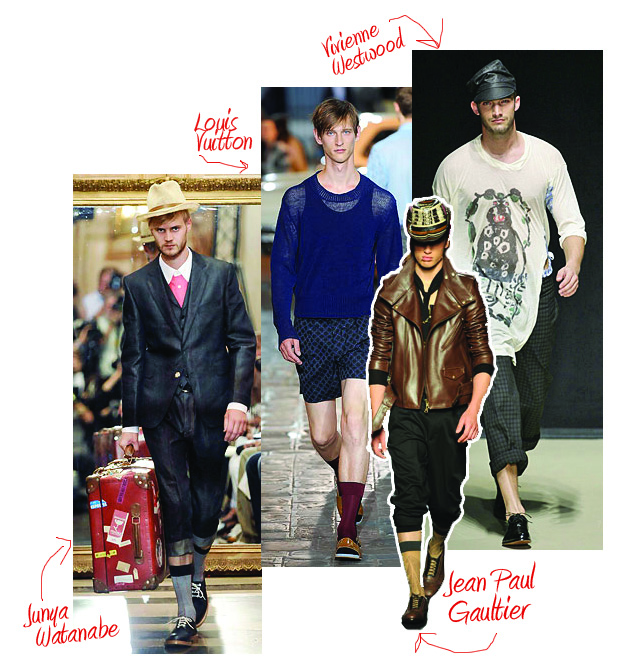 Pictured are some pieces that stood out to me, because of their styling.
1. LOVE the oversized tee from Vivienne Westwood and the cut of the collar and hem.
2. LOVE the layered sheer sweater and tank from Louis Vuitton.
3. LOVE the cropped trousers and styling from Junya Watanabe. A nice alternative to suiting shorts, which can be severe.
4. LOVE the pairing of cropped pants and high socks from Jean Paul Gaultier.