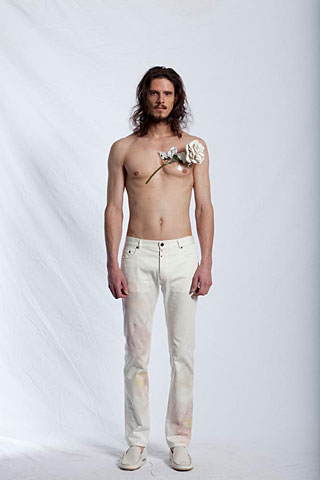 Maison Martin Margiela Spring 2010 (Men.Style)
Flowers have always had a place, no matter how limited in menswear. Whether it be though prints or more commonly as lapel accessories, they seemingly fall in and out of popularity. Recently, the oversized flower attached to a man's chest in the last Maison Martin Margiela collection sparked memories of particularly striking floral brooches that have sprouted over the last year or so.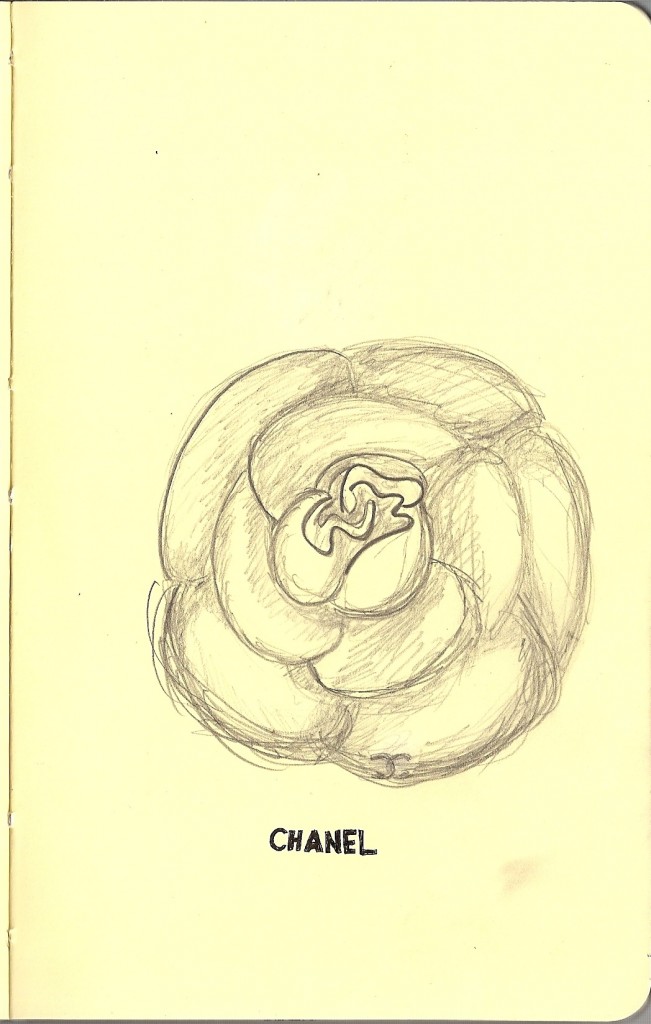 The Chanel camelia is not exclusively a menswear accessory–if anyone noticed, Alessandro Nivola had one pinned proudly upon his lapel in Coco Avant Chanel, any time he had a tuxedo on.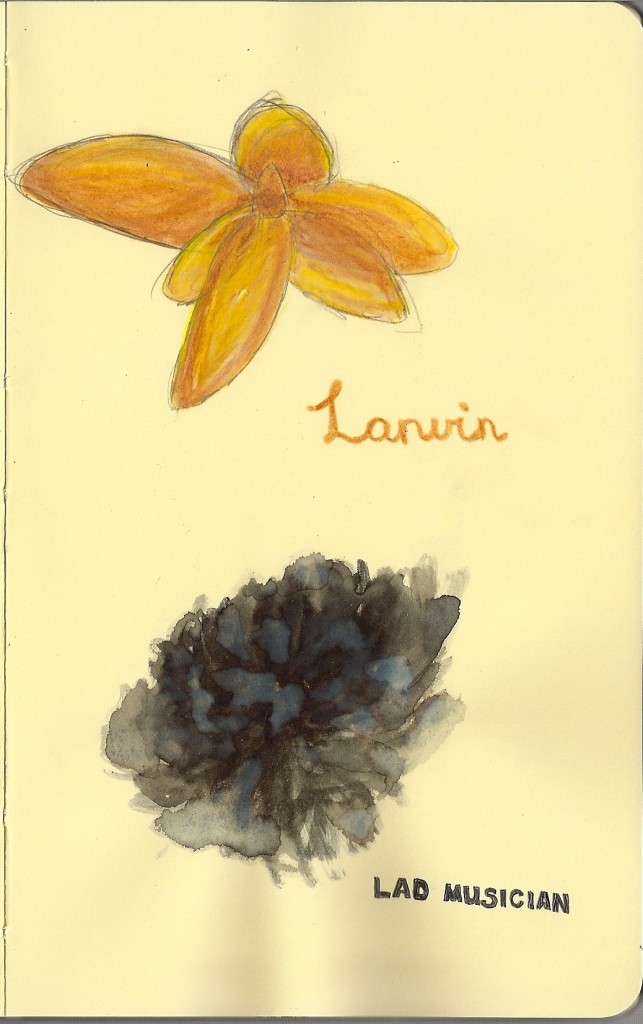 Lanvin cleverly matched the translucent orchid brooch below to as well as using a glowing neon sign at the back of the runway for their spring 2009 collection.  Japanese label Lad Musician produced voluminous, chambray flower brooches in a large and smaller sizes for their spring  2009 collection.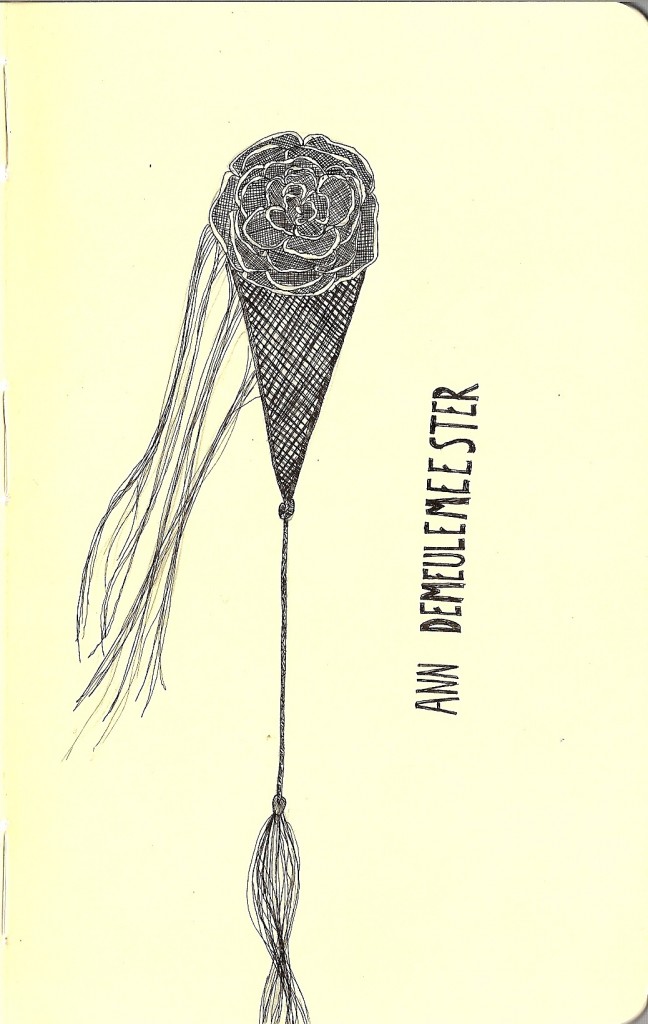 Ann Demeulemeester created this stunning crocheted flower brooch perfectly complimenting the sense of movement and drapery seen in her clothing.