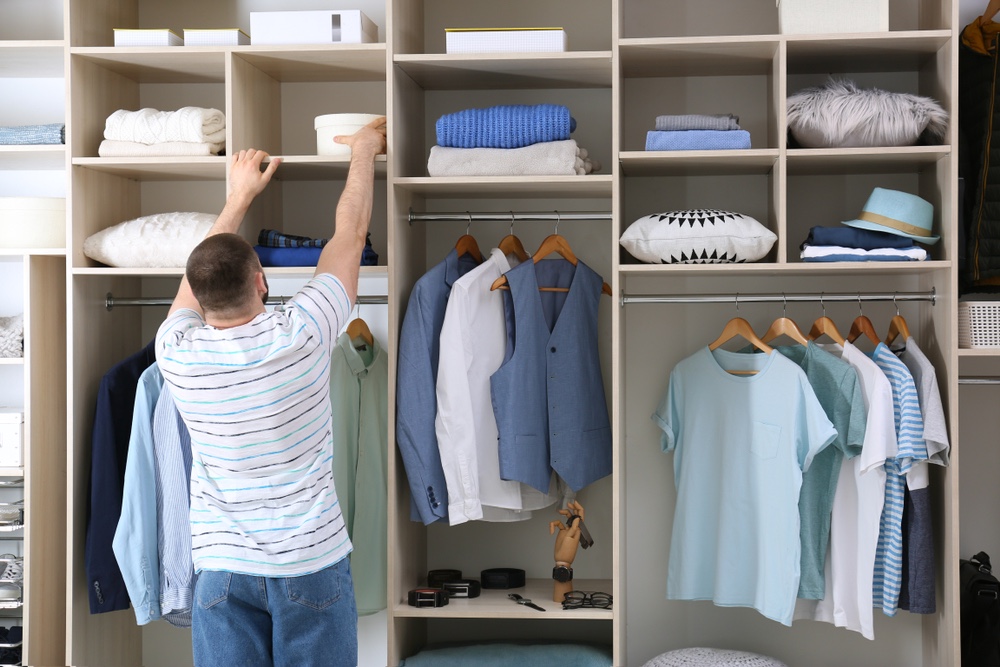 You probably have a ton of clothes, but if they are yours, you will likely never throw them away. Why? Because you can't. There are often so many memories associated with your clothes. And all of them are important to you.
Many of these items are associated with special memories, such as wedding dresses, formal gowns, baby clothes, or sports team jerseys.
Alternatively, perhaps you have too many clothes and need to declutter, but you can't bear to part with favorite items or clothing that no longer fits. Put them in your storage and make sure they are in good condition in case you ever want to wear them again.

First Wash Your Clothes
It is inevitable that clothes will get dirty – perfumes, deodorants, sweat, and sebum all accumulate over time. However, when a clothing item is not worn for a longer period, the chemical and oil stains, damages, and weakens it. Additionally, even one dirty item can degrade over time, and transfer the smell to other items when in storage.
Put them through the washing machine again even if you believe they are clean. Once that's done, ensure that everything is thoroughly dried. Mildew and mould can grow anywhere there is moisture. Don't forget to put the washing through the dryer to ensure it's really, truly, 100% dry.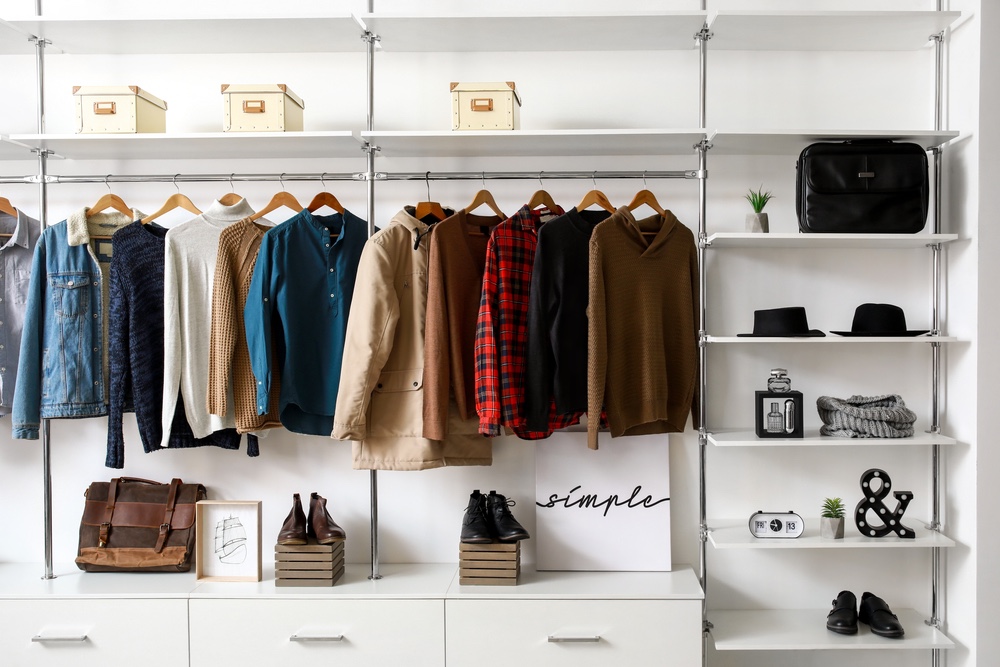 Look Into the Options Available for Storage
There are products specifically designed for storing clothing, but a cardboard box may suffice for some items.
In addition to being more durable than cardboard boxes, plastic storage containers are impervious to water, dust, and pests. Ensure that the containers are completely dry before using them.
Clothing hangs best in wardrobe boxes. You can have large cardboard boxes measuring 500mm x 500mm x 950mm, with a sturdy metal pole spanning across their tops. Your clothes can then be transferred from your wardrobe to your box. When you unpack your clothes, you won't need to iron them.
In case you're concerned about an item of clothing, a garment bag may be the best option. Consider investing in cotton garment bags to place your clothing in before hanging in your wardrobe.
Cotton bags allow fabrics to breathe, and are resistant to insects and the transfer of bad smells and moisture from nearby clothes. Plastic bags, on the other hand, trap moisture and allow bad smells to collect.
Consider purchasing silica gel packets that absorb moisture. Keeping your clothes dry and odourless is made easier with these. When it comes to storage units in Auckland, making sure that things remain dry is crucial.
Fold or Hang?
There are certain things that should be hung, while folding works best for others. Here are clothing you should always hang:
Dress pants
Wrinkle-prone clothing
Blazers and work jackets
Dresses
Blouses

But fold the following clothing items:

Sweaters/ knitted items
Stretchy clothing
T-shirts
Denim jeans
Delicates
Don't Vacuum Seal
In spite of the fact that vacuum-sealed bags take up less room, some fabrics may be damaged by them. It is possible to wrinkle or dry out delicate items like lace, silk, fur, and leather permanently. Packing most clothes loosely is better than packing them tightly.
Get your boxes labelled
You'll need a way to identify clothing in a container if you have more than two boxes. One box could contain all trousers, and another box could contain all tops. Alternatively, you could separate all blue items into one box and all pink items into another. Whatever you put in the box, be sure to label it on the outside, so you know what it contains.
Looking For Affordable Storage Units?
SafeStore Storage offers a wide choice of sizes from small to large at very reasonable prices.
There are a variety of options you can choose from when it comes to saving space. For a more in-depth look at our affordable storage units, check out their size charts and storage unit prices in Auckland and West Auckland.