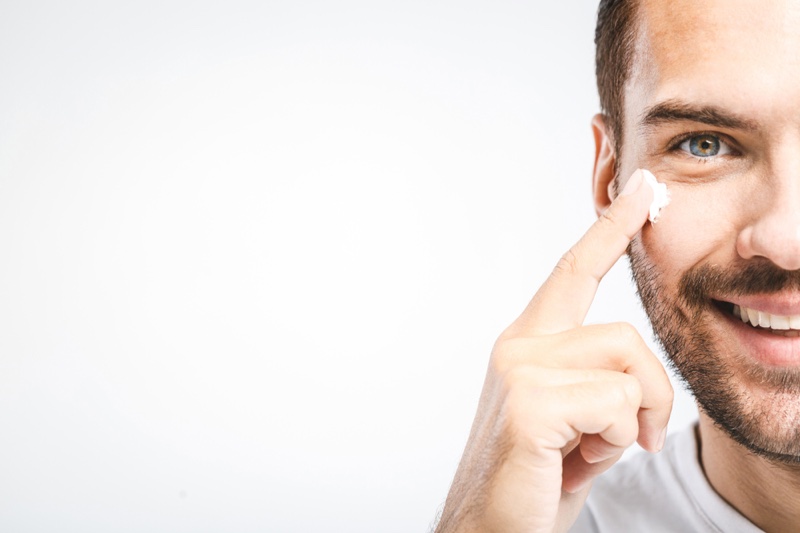 When you think of skincare and skincare products, certain images likely come to mind. Perhaps a female celebrity or model applying makeup or washing their face. For generations, the advertising world perpetuated the notion that skincare was only for women, and in doing so, created the implication that men shouldn't be concerned with it. With what we've known in modern times about the human body and medicine, this is baffling. Men have skin too, don't they? It's sometimes dry, sometimes oily, susceptible to sunburn and the effects of aging isn't it? The answer to both these questions, of course, is yes.
Luckily, modern men have come around on the efficacy and necessity of skincare products. Commercials and ads for moisturizers, lotions, and other items are frequently advertised online and on television. Because of the stigma around male skincare for so long, however, many men don't really know what the benefits are, or where to begin. Here is a helpful, basic overview.
The Benefits of Moisturizing
A wide range of products can help men's skin shine like the faces of movie stars, from mud masks to water soluble cbd drops. If there's one term that looms larger than any other when talking about skincare for men and women alike, it's this: moisturizer. Moisturizers come in many forms and consistencies, but they all do one thing: supplement and blend with the body's natural secretions to make skin look and feel healthier.
It's easy to wrap your head around applying something that moisturizes on dry skin, but men with shiny, oily skin may wonder why they would consider using it. This is certainly a logical concern but think of the moisturizer as a chemical that helps put neutralize natural oils evens out shininess. In this capacity, moisturizers also help preserve the skin's elasticity and color tone. Simply put, moisturizers are your best defense against the effects of aging.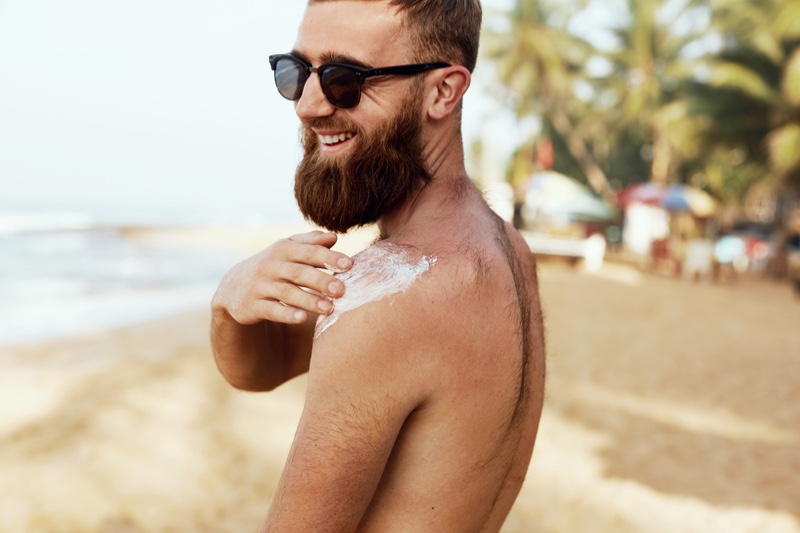 Fighting the Sun
Beyond fighting the natural effects of aging, one of the most powerful attributes of skincare products is their ability to protect you from the sun. You probably know that you should wear sunscreen when you plan on spending significant amounts of time outdoors, especially if you're planning on going to a pool or beach. It's generally recommended that you should wear a sunscreen with at least SPF 15 protection, if not 30 or 45. This will help you in three major ways. First: you will be less likely to get a sunburn. Second, you will mitigate sunlight's negative ability to cause premature wrinkling. Third, and perhaps most importantly, it can protect you from many types of skin cancer. When selecting facial moisturizers, look for one that has SPF 15 built into its formula for protection throughout the day. It's important even outside of lengthy sessions in direct sunlight.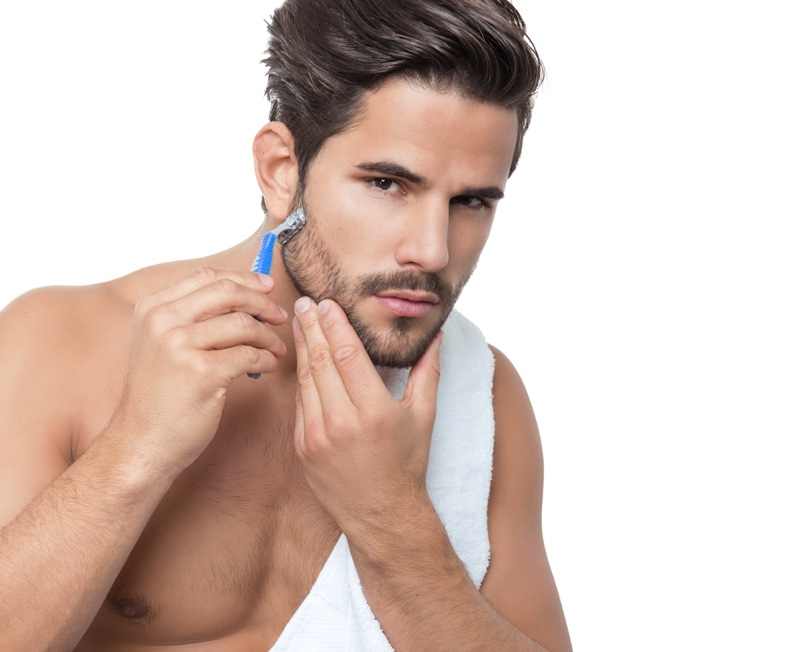 Pre- and Post-Shaving Treatments
One of the biggest skincare considerations specific to men is the effects of shaving on the face. Having a clean shave can mean different tradeoffs for different men, including razor burn, ingrown hairs, and other forms of skin irritation. It may take some trial and error to determine which combination of products will work best for your skin type, but it's a worthwhile endeavor. You should select an exfoliating pre-shave scrub, a shaving cream that protects without burning, and some sort of post- or after-shave cream or rinse for thorough protection.
Under-Eye Care
One of the most noticeable signs of aging in men is under-eye bags or circles. These can also be caused by lack of sleep and dehydration, so it's important to note that no product is a magic wand that can allow you to not take care of yourself. That said, under-eye creams and rollers can help reduce the appearance of bags, lines, and wrinkles. Look for gels that include hyaluronic acid for daytime, and retinol to wear at night while you sleep.
Caring for your skin isn't an exercise in vanity or inherently feminine. Hopefully you can now see how skin care can improve the health and appearance of men and women alike!