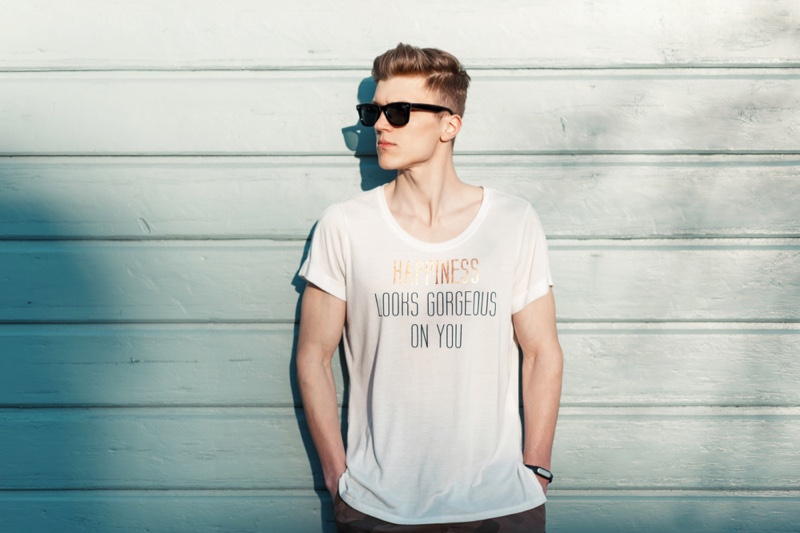 Graphic t-shirts have always been cool. It's just that sometimes the fashion world forgets about it. But graphic tees are back in a big way. Streetwear has been working its way into the heart of the fashion world, and that means that bold and expressive graphic tees are being incorporated into a ton of cool outfits.
The market for graphic tees online is huge, and most men shouldn't have much trouble finding at least a few shirts that sync up with their sensibilities. The real trick is to take that expressive t-shirt and use it as a cornerstone for a larger look that reflects your unique style. Here's how you can really make the tees in your dresser your own.
Accessorize Smartly
If your shirt is cool and expressive enough, it can be used to define the color and general design scheme for an outfit. This is generally advised with more complex graphic designs, as an outfit's sensibilities can otherwise become too cluttered to be effective. As a rule of thumb, look for stylish shoes that are the base color of your shirt.
Accessorize but don't over-accessorize. A single piece of jewelry or baseball cap can add personality to your outfit without ruining continuity, but your stylistic message becomes more convoluted the more you add to it. If possible, match any accessory to one of the key colors in your t-shirt. This will add depth to your outfit and prevent you from looking like a crayon.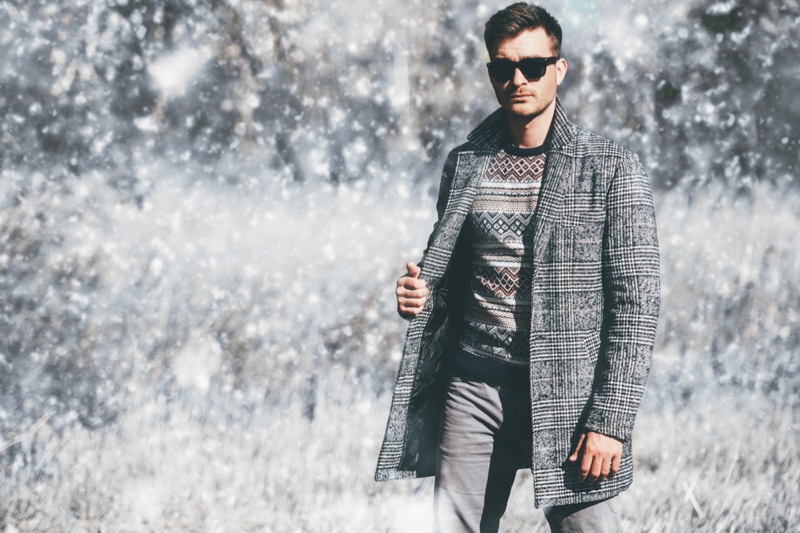 Make Use of Layers
Even the most complicated graphic print tees are usually working with a traditional black or white base. That gives you a decent amount of leverage to create a complex color scheme. It also gives you the freedom to work with layers. A simple match of jeans and a tee is a classic, but matching it to a jacket or coat that reflects you is one of the quickest ways to add your own sense of flair to the aesthetic.
The best part? A simple t-shirt can be adapted to any number of different situations. Pair it with leather for a night out on the town, with a blazer and slacks for a semi-professional look that will work especially well in creative offices, or bundled up with a heavy parka and scarf for a look that's both fashionable and practically built with the cold in mind.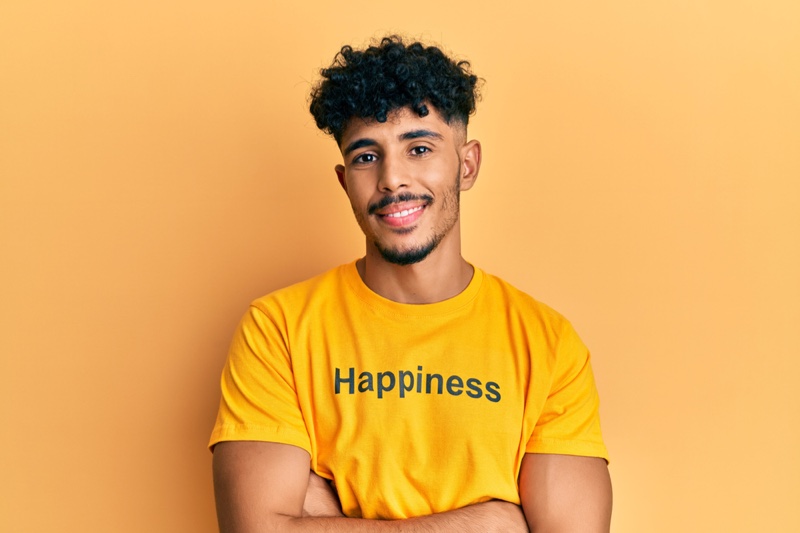 Make Sure it Fits
Finding the right fit is as important for a t-shirt as it is for a dress shirt. And while t-shirts don't tend to be tailored to the degree that more professional clothing is, there is such a thing as a right fit. The fundamentals here aren't very different than what you need to consider when getting a suit fitted.
The shoulder seam should be positioned along the corner of your shoulder to ensure that it seamlessly fits with the shape of your shoulder blade, and it should fully cover you without hiding your body. Look for a shirt that covers your waist completely but doesn't extend past roughly the halfway point of your back pants pocket.
The best thing about graphic tees is that you don't have to think too hard about them. While they offer a lot of flexibility when considered in terms of a larger aesthetic, they're also simple enough that you can just throw them on over a pair of pants and go about your day. That leaves you free to focus your attention on what matters: shopping for mens graphic tees that are stylish and unique to your vibe.