Gucci: Shop Men's Clothing and Accessories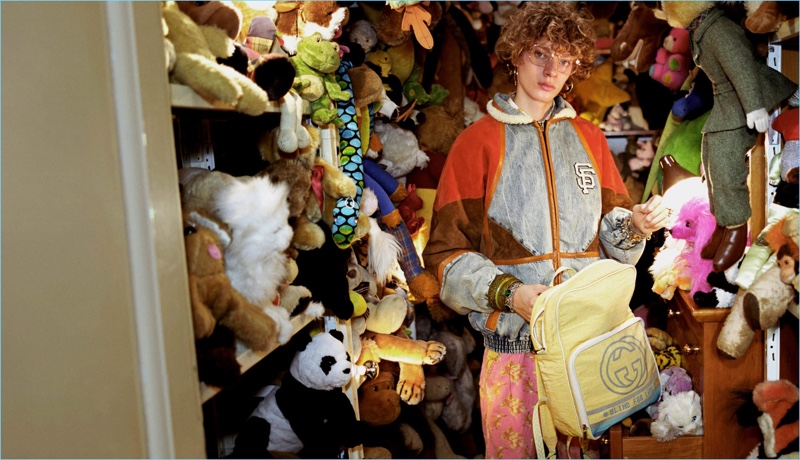 The 2015 appointment of Alessandro Michele as creative director reenergized Gucci. The Italian designer brought a quirky attitude to the fashion house with his eclectic designs. The designer's fall-winter 2018 collection was no different. The season unfolds with the idea of exposing the laboratory that is his thought process, as he processes outside influences. Comparable to Frankenstein, the creative process includes the mixing and matching of various ideas. The juxtaposition of fabrics embodies the thought process, while an exploration of the Gucci man and his aesthetic furthers it.
On the one hand, you have the dandy idea of sharp suits and the expected companions. Meanwhile, the search for the next trend dictates critical details like references to the New York Yankees. In other places, you have the typical Michele affair with kitsch pieces propelled by prints, proportions, and graphics.
Showing 1–20 of 2033 results