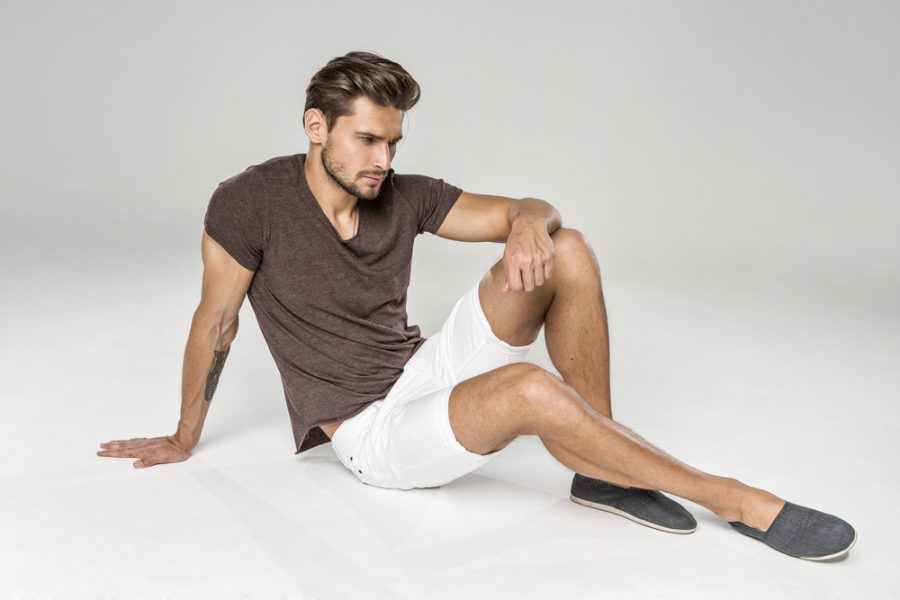 Summertime has just arrived and with it comes new challenges when it comes to matching outfits. Sometimes, the weather might not be so kind to wear the perfect combination of clothes and shoes you have in your mind, and you might have to improvise. 
What is better than shorts in Summer? Warm temperatures hit, and no one feels comfortable wearing long pants. However, never forget the good old rule "a man's shoes define who he is." If this is true, summertime may be tricky to your fashion appearance.
More than just what type of shoes or shorts you wear; you have to consider the styles you are matching. In shorts, there is a lot that can go wrong when pairing them with shoes. To avoid being in the spotlight for the worst reasons, follow these tips on shorts and footwear combinations.
Tailored Shorts
This kind of shorts is smart but versatile. Tailored shorts are the ideal warm-weather alternative to formal trousers in some summer events, such as sunsets, garden parties, or even wedding receptions.
To make a smart move not only looking at the shorts but considering beforehand the shoes is also the intelligent attitude to have. Fitting tailored shorts with your more formal footwear is the option. Brogues work mostly well, whether you choose models in leather or season type.
This look will look chic if you wear it socks-free. Maybe some invisible shoe liners can help you with the struggles of the sweat and hitching. It is totally up to you.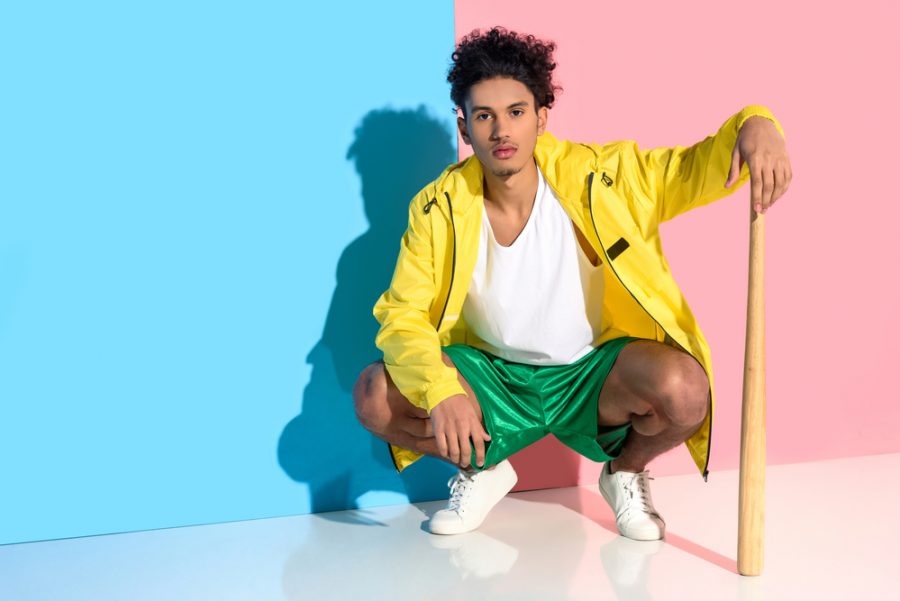 Athletic Shorts
If you're a sporty man, you will want a shoe that offers the same amount of comfort, breathability, and practicability. All of these are a synonym of trainers. A pair of low-top trainers in shades of dark, grey or white, keep it color basic, is probably the style to settle. Wearing these will make you look like you are sportive but not going to the gym all the time. Keep it simple here.
Denim Shorts
Denim shorts are that kind of shorts you can wear on more occasions than you think. It doesn't matter if you are in the beach, in a dinner party or attending a baseball game of the MLB playoffs, odds are that you will fit right in. Most of the Denim short fits with any t-shirt, polo, or sweater. However, you should think before about the shoe situation. Teaming it with canvas trainers or simple sneakers may be good options t a low-profile scenario.  
Chino Shorts
A pair of chino shorts is an indubitable summer wardrobe essential. It is smart, casual, and fashion. For a more classic pairing that works for almost any warm-weather condition, team them with boat shoes.
For something more casual, match it with Derbies or some desert boots. Even though it is summer, boots can team incredibly excellent in this season, depending on the models and colors.
If you are going to the beach or a pool party, don't put your sandals in the corner of the wardrobe. Use them; chino shorts go with everything.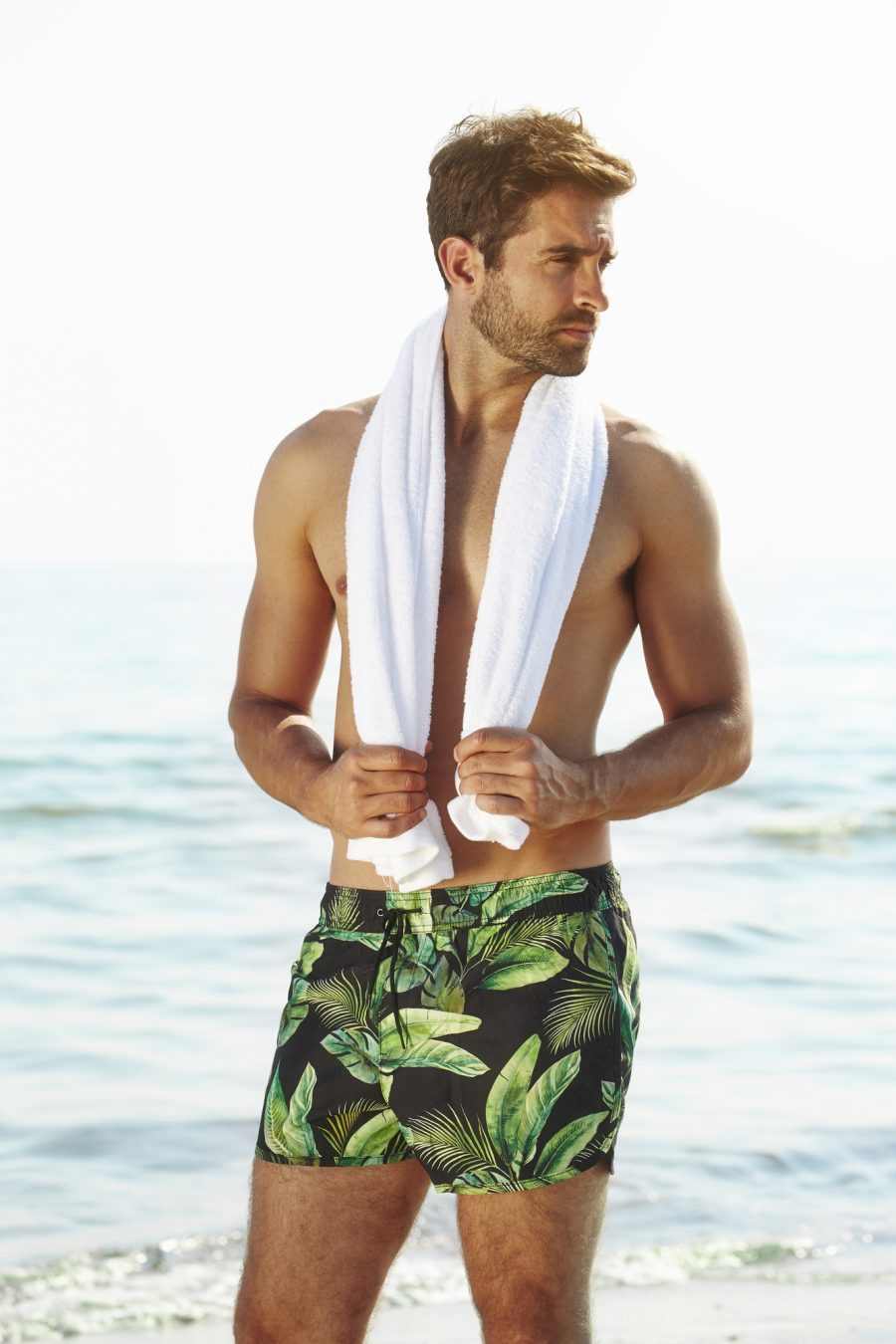 Swimwear
Are you planning to go swimming if you wear your swim shorts? Because your shoe options genuinely depend on what you are expecting to do after leaving the water.
Wear your flip-flops if you are going to swim and to walk at the beach or being at the swimming pool. If afterward, you are moving to a beach bar or restaurant, an upgrade is required.
Sleek trainers, espadrilles or suede loafers match stronger styles of swimwear.
Cargo Shorts
Even though this kind of shorts is slimmed down tourist vibes, the cargo shorts are hugely functional. They pair the best with footwear that offers the same level of ease, which means sandals.
On the other hand, if your feet look like bent tree trunks, get a pedicure (yes, men also have pedicure) or slip them inside a pair of classic white sneakers. They never fail you.