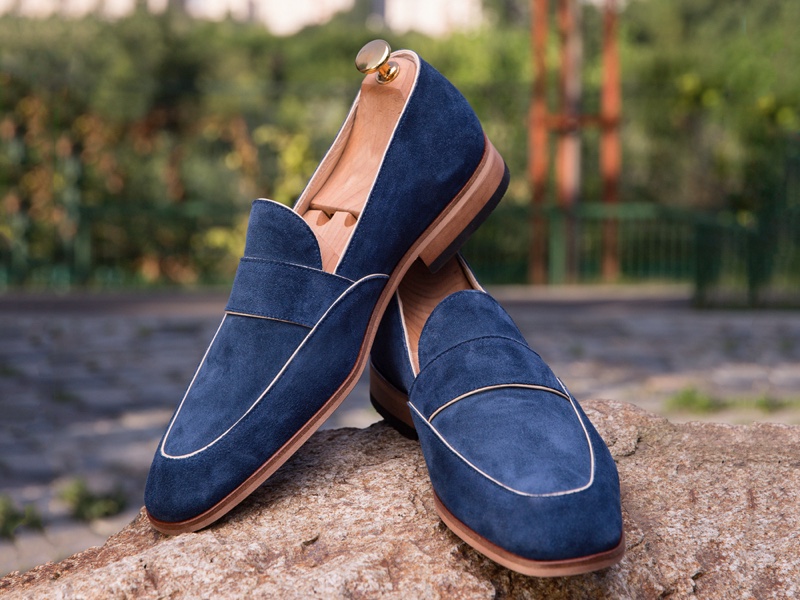 It was the Boys of Summer, and it was the Shoes of Summer. Just like the iconic song by Don Henley, you need iconic shoes – not only year-round – but especially in the summertime. During the summer, we are wearing less, so there's less opportunity to make a sartorial statement. Many people prefer fall and Winter in fashion because you've got so many layers of clothing to make an impact. And, it doesn't even stop there; you can add to your esthetic with your coat, hat, scarf, boots, hell – even your gloves. So, in the warmer months, you have got to make sure your footwear is on point. Let's explore how to get that done with minimal effort – after all, it takes little work for the most stylish people.
Loaf Around
While loafers and driving shoes are a year-round staple for pretty much all men, you can kick it up a notch by going without socks in the summer. Men wearing loafers without socks just look more incredible than everyone else. You may hear some naysayers gawking at even the idea, the audacity. But, take a look at the rest of their look, and chances are, they're not exactly in a position to critique someone else's outfit. So, this summer, whether you're wearing shorts, jeans, linen pants, or slacks, put on some loafers and lose the socks.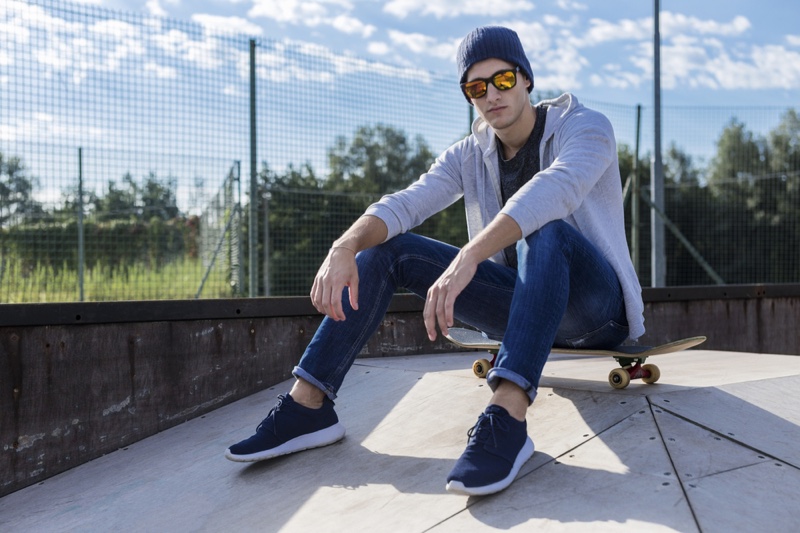 Summer Sneaks
Again, just like the loafer, athletic shoes are obviously a year-round thing. But, you need to pay attention to style and color when you're choosing the right summer sneaker. Of course, if you're a sneakerhead, you already know this, but maybe you don't feel like you can pull off the latest Air Max or Jordan. Have no fear. Summer sneakers are a lot more relaxed. If you want to ease into athletic shoes, you can start with a low-top Adidas, a la Sam Smith. But, if you're going to keep it beachy or skater cool, slip-on styles like Vans are always a winner. The cool thing about slip-on sneakers is they can look fabulous in a crispy white year-round, or you can take your look up ten notches by opting for a printed pair. So, whether you want to keep it classic with the black and white checkered slip-on sneaker or go all out with a floral print (or really anywhere in between), it's a good idea to have at least two pairs of summertime sneakers in your shoe arsenal. So, get in, loser – we're going shoe shopping!
Dapper Don
When it's time to get dapper – and let's be honest – when isn't it? First, you have got to make sure you look good next to your girl in her espadrilles. Espadrilles are the perfect example of how women have mastered "dressing up" while still looking dressed down and casual in the summer. So the easiest way to do this is with a simple dress shoe. We already covered loafers which will get the job done, but there are a couple of other ways to accomplish this. A low-top sneaker in neutral leather (think caramel or slightly darker) is an entirely acceptable "dress" look during summer. Never underestimate the power of Clark's desert shoes, either. They're both casual and sufficient for having to look more put together. Loafers are again probably going to be your best bet here, though.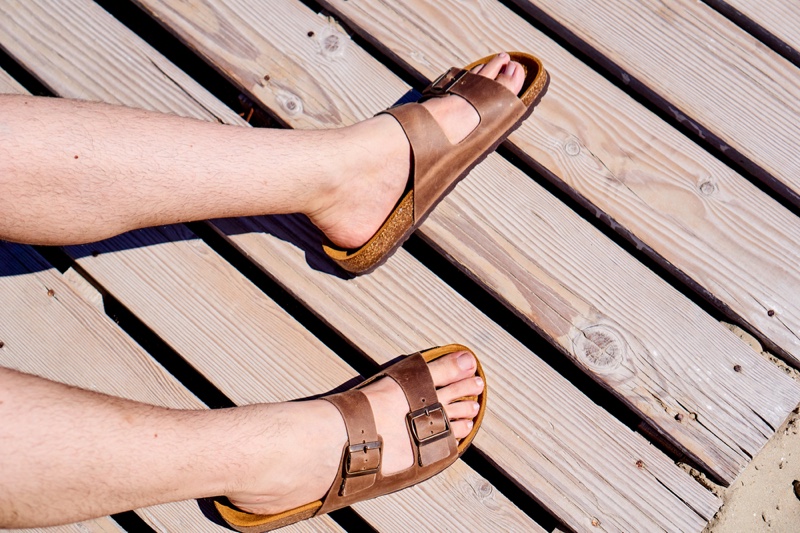 Bare it All
For some reason, too many men hesitate when it comes to going open-toe. Is it because you need a pedicure? My man, get the pedicure. Most men with impressive feet already know there's nothing weird about heading into a salon to get your toes tip top. But, after you've got your feet looking healthy – by all means – go open toe! Whether you want to go with the classic and supportive Birkenstock, a pair of leather flip flops, or a Gucci slide, it doesn't really matter. The fact is, some days, it's just too hot to cover your whole foot, or you're on vacation, or you just want to look like you know what's up. What's up is, investing in a quality pair of sandals will take you far in the summer months, so peruse the internet until you find a couple of styles that you think would work with the rest of your aesthetic. Your body temperature and comfort level will thank you.
So, get out there, armed with this shoe knowledge, and have the best – and best looking – summer you've had in a long time. After being locked down last summer, we all deserve to look and feel our best. Godspeed!