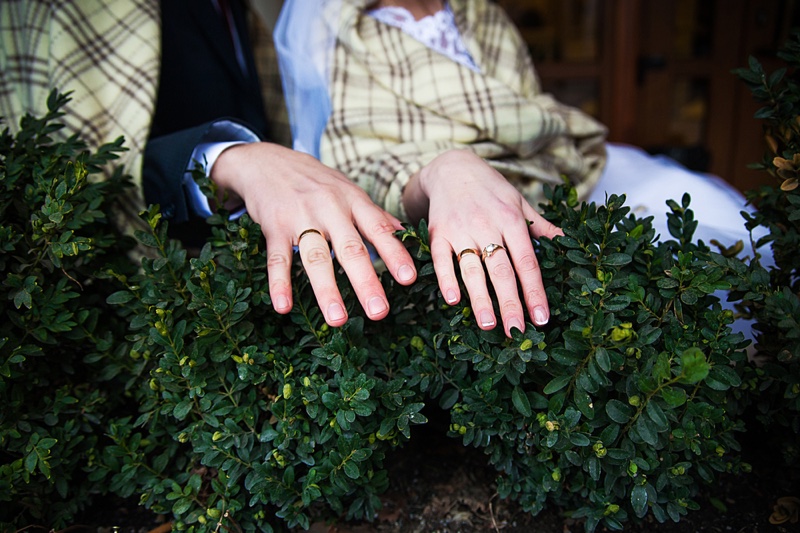 Picking out a wedding band for the groom used to be simple. It was round, made of 14 to 18 carat gold, and it fit his ring finger. Maybe it had engraving on the outside and a beveled edge, but it was rarely complicated than that. Though choosing a wedding ring for a man is still simpler than choosing a wedding band for a woman — and much simpler than choosing an engagement ring for a woman — the choices of bands has increased greatly since that plain gold band. Of course, there's nothing wrong with a plain gold band, and we sell a lot of them, but there are now other options.


First Things
There are a few things to consider before a man chooses his wedding band. He needs to know the size of his ring finger then pick a ring that's a little roomier than that. This is because fingers, even men's fingers, swell up during the day.

Then, the groom will need to decide on the width of the band. Many men like wide, hefty, manly mens wedding bands, but they cost more simply because there's more metal in them. A customer can lower the cost a bit by choosing metals that look similar to pricier metals. One example would be choosing white gold instead of platinum.


Metals
Gold

Gold, of course, is the gold standard for wedding bands. It is beautiful and doesn't tarnish. Witness gold doubloons that have been at the bottom of the ocean for centuries or King Tut'sdeath mask. The problem with gold is that pure gold is too soft to be worn every day. Because of this, it is alloyed with other metals. These metals also give gold different colors. Yellow gold is alloyed with copper, and rose gold is alloyed with even more copper. White gold is alloyed with white metals such as nickel then given a plate of rhodium to protect it. This makes it a little tougher than yellow gold or rose gold.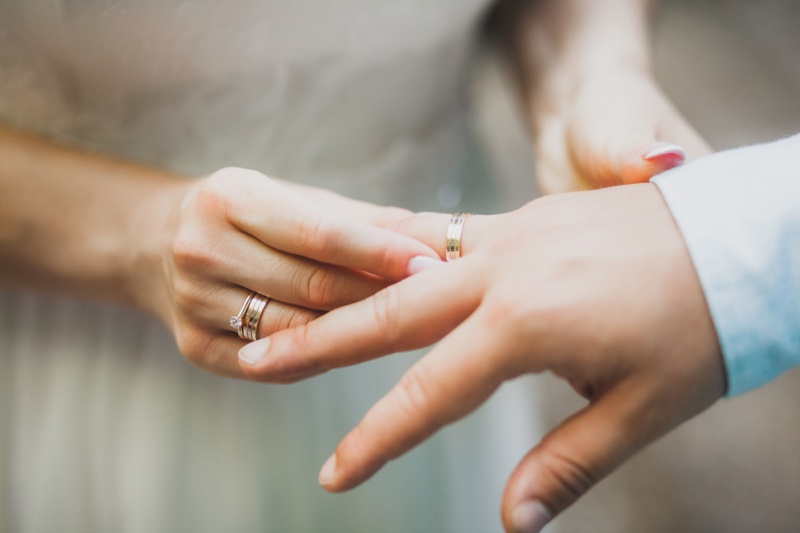 Platinum

Brilliant, silvery-white platinum is a noble metal, which means that it doesn't interact easily with other elements. This makes it corrosion resistant and very tough. It doesn't need to be alloyed with another metal to make it stronger, but it's dense, which means it's much harder to shape than gold. Platinum is also rare, which makes it pricey. Like white gold rings, platinum is often plated with rhodium, another white metal that's too brittle to form into jewelry but is just right as a protective coating.


Palladium

Platinum's much less expensive cousin, palladium is also a silvery white noble metal. It is even tougher than platinum and like platinum doesn't tarnish. It's much easier to engrave.


Titanium

For many men, titanium is just the precious metal for wedding band. It was named after the Titans for a reason. It is tough enough for an airplane's fuselage yet friendly enough to make prosthetic hips and knees and teeth. It can corrode over time so it should be kept away from harsh chemicals but it's more resilient than platinum or gold. It can be pricey for a metal not usually considered precious, but when worn on the hand it is as light as a feather.


Tantalum

Tantalum is a silvery white metal like platinum and palladium but is more affordable. It is usually plated in black ceramic and is more resistant than titanium to chemicals or heat. It is a bit too hard to be engraved or resized. The one caveat about tantalum is that it is not always mined ethically. When buying a tantalum ring, make sure it's conflict-free.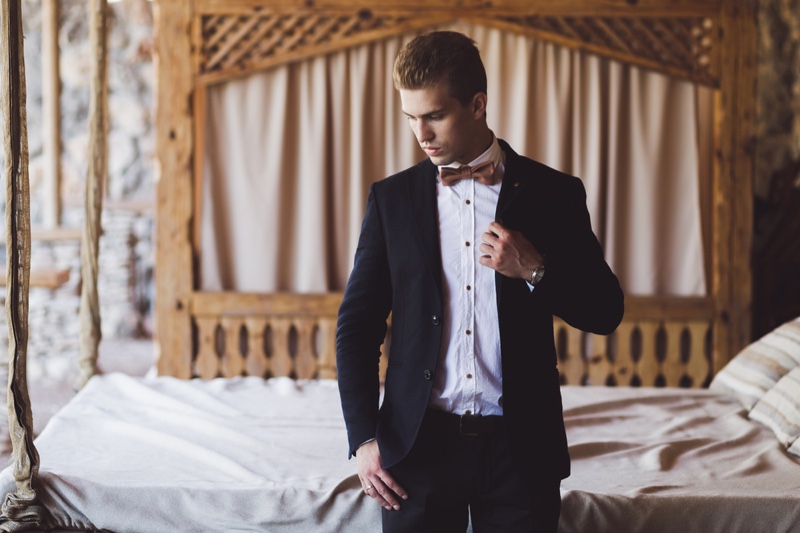 Tungsten

This is the same metal that makes up the filaments in incandescent bulbs, so it is very resilient. To make jewelry, tungsten is usually alloyed with carbon. The resulting piece does not tarnish and is even hard to scratch. This also means it is extraordinarily hard to engrave or resize, and a tungsten wedding band feels heavy on the finger. It also has to be taken off if the wearer is going swimming or if they're going to plunge their hands into a harsh cleanser because tungsten is reactive. But tungsten rings are very stylish and affordable.


Cobalt

Cobalt is becoming more and more popular as a metal for men's wedding rings. It's affordable and scratch and ding resistant when compared to platinum and even titanium. It has a lovely, silvery luster, feels light on the hand and compared to the other metals, it's downright cheap.

Other Considerations
While some metals are too hard to have fancy designs and interesting textures, others are not, and this is another thing to consider. Of course, a pleasing, eye-catching design is going to add to the cost, but our customers believe their one and only wedding band is worth it. A man shouldn't be afraid to put gemstones in his wedding band either. For example, a channel set line of five or six small white diamonds can be just the thing for a platinum men's wedding band.