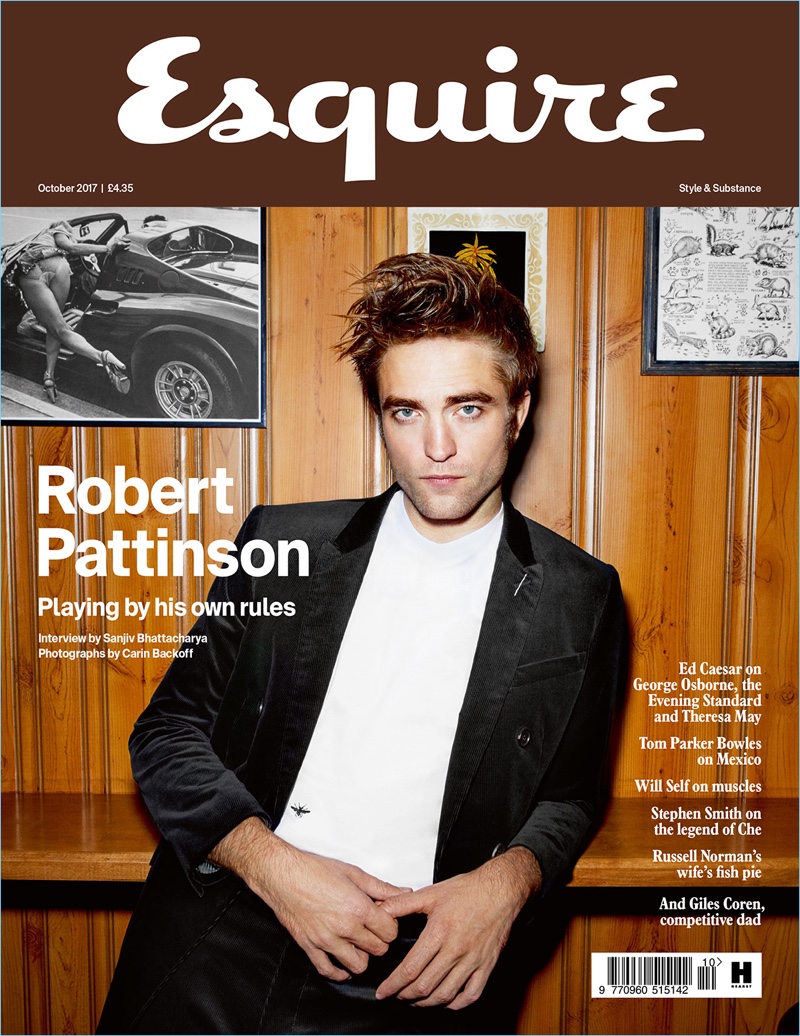 Fresh off a quirky Wonderland cover, Robert Pattinson blesses us with his presence again. This time around, Pattinson covers the October 2017 issue of Esquire UK. Embracing a practical style standard, Catherine Hayward outfits the English actor in brands such as Berluti and Dior Homme. Meanwhile, photographer Carin Backoff captures Pattinson in a relaxed manner. / Grooming by Lisa-Raquel (See Management).
Related: Robert Pattinson is Sleek Vision for Dior Homme Spring '18 Campaign
Pattinson talks to Esquire UK about getting into costume as his character Connie Nikas in Good Time. The English actor confesses, "It was amazing. Invisibility cloak. I've always wondered what can you do, just a simple thing to your face so you can just...exist in the world. And now I know." Pattinson explains, "Darken your beard and put on these acne scar things and people will look directly into your face, and not even a glimmer. It's fascinating. Also earrings, there's something about fake diamond earrings." Read more on Esquire.co.uk.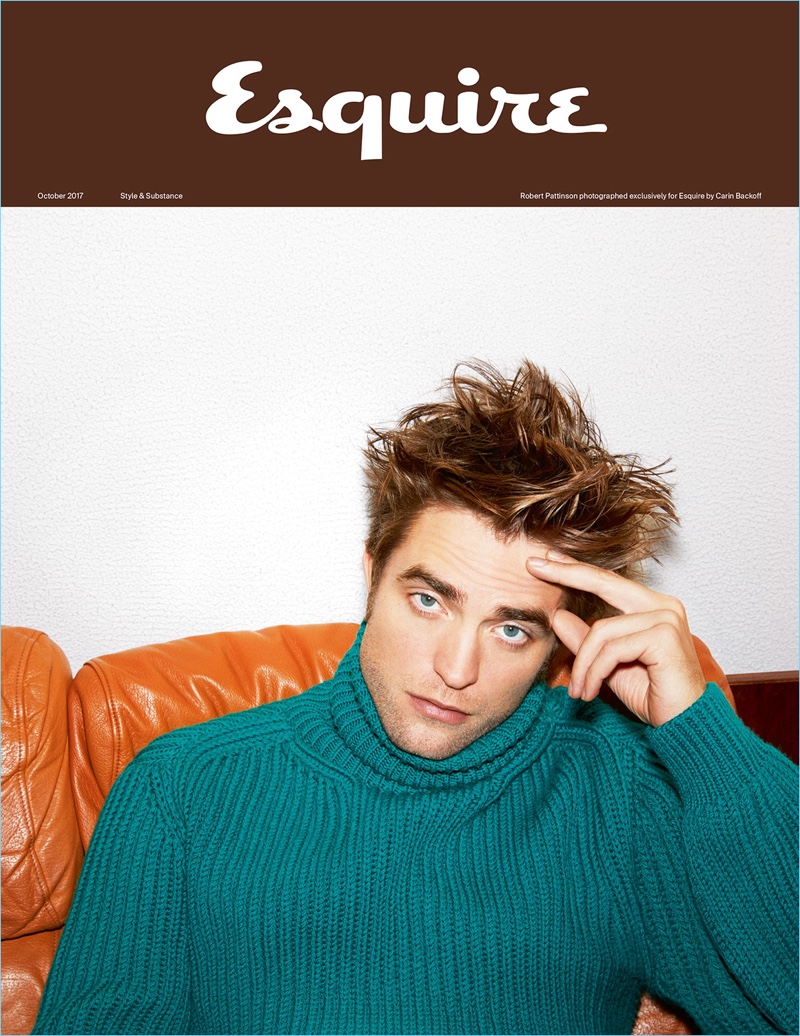 Robert Pattinson Esquire UK Photo Shoot