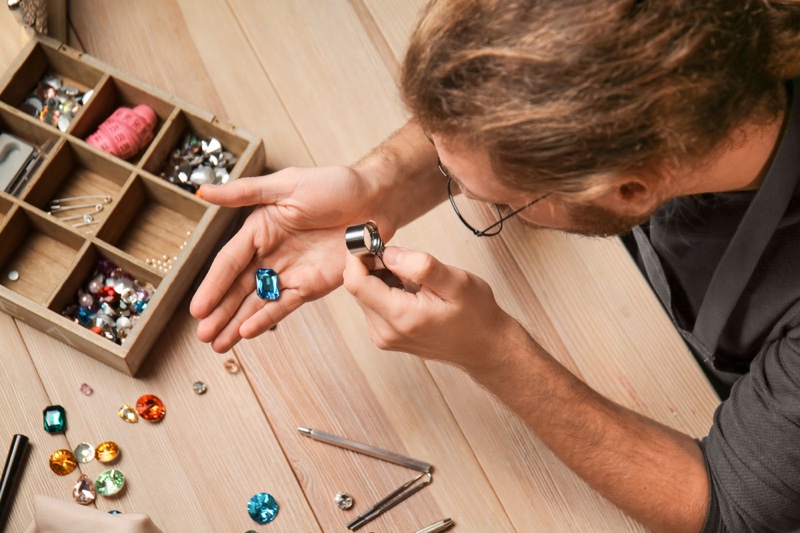 Diamonds are unspeakably timeless, but they are losing their popularity to colored gemstones. A clear and sparkling diamond may be every woman's fantasy; it no longer holds the fort for being a symbolism of love.
Diamonds have dominated the markets for decades, especially in engagement rings. But, gemstones are back in focus to revel in their colorful glory. The fascination and love for gemstone jewelry isn't new.
Since antiquity, they have been believed to carry talismanic properties, divine powers, and healing abilities by several civilizations. The rising trends of these stones over diamonds show that they are still as magnanimous and vibrant as ever.
Let's find how they managed to steal the thunder from sparkly diamonds.
Starting with the Diamond Story
A few decades ago, diamonds were not as mandatory for engagements as they are now. The rarity of the gemstone made it an uncommon channel to declare love. However, the scales tipped in its favor during the late 1880s and early 20th Century, after it was abundantly found in the South African mines.
Towards the century's end, diamonds monopolized the markets due to aggressive marketing by companies like De Beers. The company stockpiled the colorless gemstone and created the illusion of extreme rarity for apparent price rise.
Later, the campaign, with 'A Diamond is Forever' slogan, became memorable for masses and the adage influenced young couples to seal their vows with this enduring gem. The company even established the 4Cs of cut, color, clarity, and carat to find the perfect diamond. Even today, these are the quality factors for every precious gem on the planet.
But then, things changed in the jewelry industry when gemstones made their massive comeback and took the baton from ever-lasting diamonds to become the choice of wannabe brides. Here are the factors that led to the rising trend of colored Gemstones over diamonds.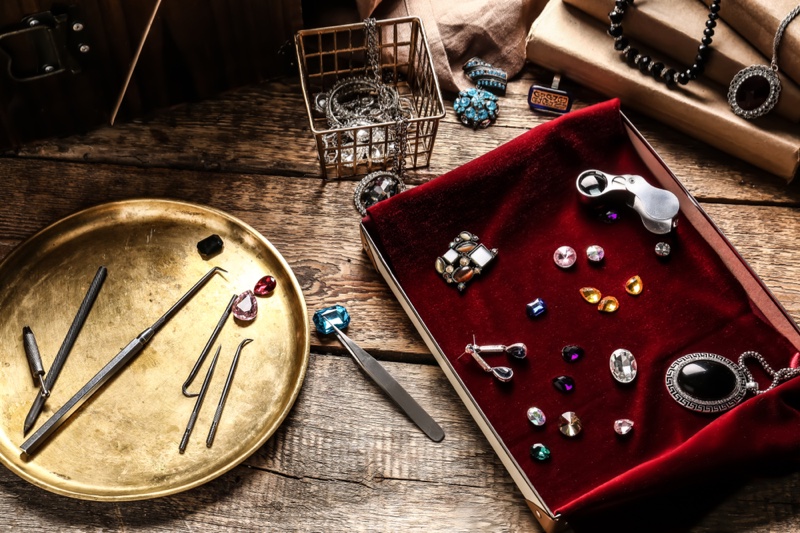 Royal Inspirations
In the past decade itself, there has been a massive resurrection in the gemstone's popularity in the bridal jewelry. Attribute it to the trendsetting royals like Kate Middleton's blue sapphire ring, Princess Eugene's padparascha sapphire ring, or Meghan Markle's aquamarine ring.
The pieces donned by royalty became instant inspirations for young couples across the globe. Many countries have double-digit growth in the demands owing to this surging fame. In some auctions, emeralds, rubies, and sapphires have surpassed the diamond's value by an enormous margin.
Discovery of New Mining Sources
Earlier, gemstone mining was restricted to a few countries or regions. For instance, Sri Lanka is still the largest source of many precious and semi-precious stones including sapphires, cat's eye, garnet, tourmaline, and topaz. But, a spur came with new discoveries in Zambia and Mozambique.
The regions produce high-quality emeralds, amethyst, aquamarine, chalcedony, garnet, malachite, and rubies. With these new mines, colored gemstones became an affordable option and sellers could also build their collections at attractive margins.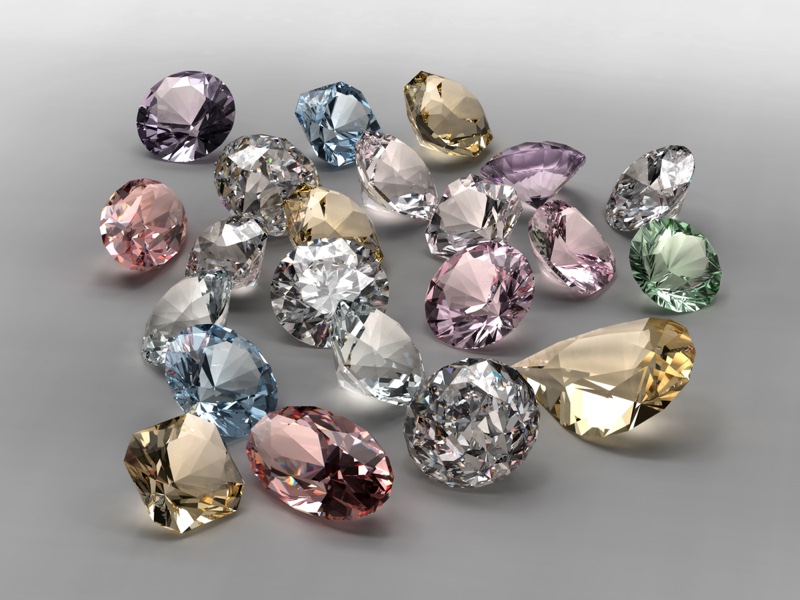 Growing Demands in Asia
A major chunk of gemstone demands come from the Asia-Pacific region, particularly from India and China. The economic growth, increasing disposable income, and rising middle-class in these countries lead to this surge. But, it isn't something new, especially in India where gemstones have been deeply rooted into ancient traditions and healing practices.
Another growing market for Gemstone Jewelry is the USA, where more people are investing in tangible assets like colored gems. The main buyers here are investment groups looking at gemstones as potential assets.
Colored Gemstones vs Diamond
Colored gemstones make practical accessories that people can use every day. Unlike diamonds, they are far more affordable but just as beautiful and durable. They are also versatile and can be used as fashion accessories, as add-ons in fine jewelry, and as lucky charms.
While diamonds are the stars in engagements and weddings, people use certain gems, such as amethyst, jade, quartz, etc., as healing crystals, which are believed to have therapeutic effects. For instance, obsidian gemstones are thought to be powerful crystals that bring deep-set healing and protection.
Diamond jewelry pieces are highly favored for their durability, shine, and clean cuts, and they make up traditional fine jewelry collections. However, colored gemstones are used more often and advocated by locals in places where most gems are processed, particularly in Asia. In addition, they are also durable, beautiful, and elegant in their own way, which puts them on par with diamonds.
Nowadays, gemstones aren't only used as good luck charms, but they are also paired with diamonds, gold, and silver to create modern jewelry pieces. It's not unusual to find gold jewelry with a combination of gemstones and diamonds. Gemstones have even started to flood runways and fashion magazines, which is further proof of their rising popularity.
Pricing Wars
With increasing global demands, the prices also rise. That's a common tenet of economics, and it applies to colored gemstone jewelry too. So, the prices have jumped by several notches in the past decades for precious rubies, sapphires, and emeralds. However, new deposits are fueling the supplies and middle-class buyers can also afford colored gemstone jewelry.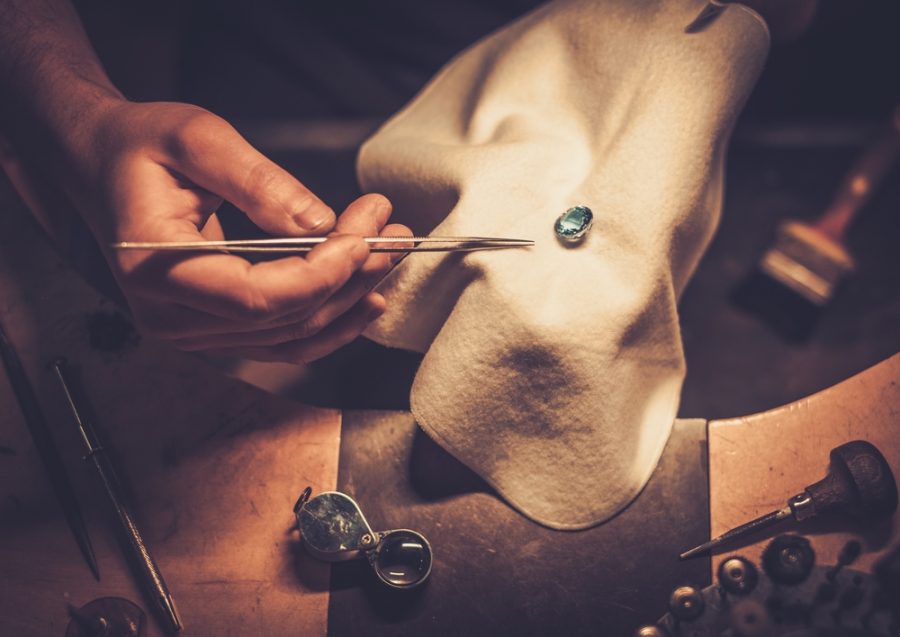 Rising Millennial Population
Another shocking factor that toppled diamonds' demands globally is the growing number of millennials. The current generation doesn't believe in following the norms set in the 1940s. Instead, they are willing to experiment with the new trends and gemstone industry is making the most of this shifting focus.
Choosing a colored stone reflects their unique and unconventional take on life and relationships. Since these crystals are available in a variety of hues and tones, you can pick one that suits your personality.
To keep up with the trends, leading brands like Bvlgari, Pierre Cartier, Tabbah, Mellerio, etc. and upcoming players like Anomy, GemPundit, etc. are launching unmatchable designs in the market.
Media focus on blood diamond also propelled inclination of the generation-next on the ethically mined colored gems.
What Does the Future Hold?
While gemstone jewelry isn't a new trend, it certainly is the most sustainable one. People have preferred colored jewels since antiquity for protection, fortune, good health, and love. You can expect the similar favoritism in the future too. The market has significantly grown in the past ten years and expected to go even higher in the next decades.
At the same time, imitation or synthetic stones are trying to slink into the growing markets. But, they have no sustenance due to the sheer lack of natural beauty, elegance, properties, and enigma of precious, real stones.