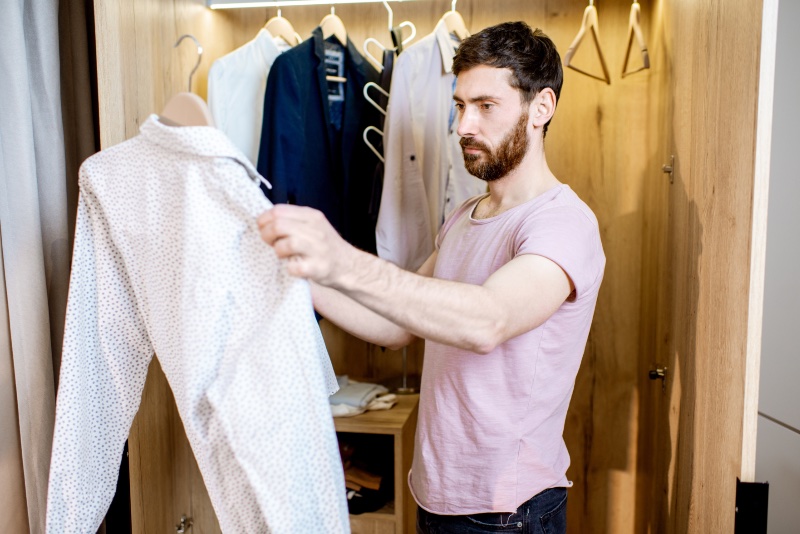 As we move closer to the end of this year, that only means one thing—a fresh start is upon us. Many people want to begin their new year with an inspiring change in their lives, regardless of whether it's big or small. Even just revamping your wardrobe can be enough for you to have a fantastic start to the upcoming year.
Although not everyone believes it is necessary, updating your wardrobe can be a great experience. Taking the time to revamp one's fashion choices can signify progress and personal growth. As our tastes and personalities evolve with age, so do our clothing selections—here are some tips for upgrading your closet:
1. Look at Your Wardrobe
Before embarking on a mission to clear your closet for the new year, consider first what pieces of clothing you already possess. It may be tempting to discard everything that appears 'outdated,' but this would only lead to unnecessary expenditure and wastefulness as these items are still in great shape—whether it's those Dickies pants from West brothers or the beloved leather jacket bought during younger days.
Upgrading your closet is a far more efficient and cost-saving solution. No need to go from store to store, browsing for new items—it's tedious work! Plus, the whole process can be pretty costly. Instead of enjoying the thrill of getting fresh clothes into your wardrobe, you're stuck with monotonous shopping trips that leave you broke in no time. Upgrade what you already own and revel at how much easier life becomes.
2. Start Decluttering
Instead of making rash decisions and buying an entire wardrobe, take stock of everything in your current wardrobe and set them all out. See which ones are essential and which ones you want to give away. After all, you need to make room for your new purchases.
Granted, it's easier to 'make room' by removing all your old clothes from the picture. However, some share sentimental connections with their clothes. Maybe they're designed after their favorite band or show. Or perhaps someone special in their life gave it to them. Whichever the case, old clothes possess a value that can't be found in a new set of clothes.
3. Keep the Essentials
The foundation of any wardrobe should consist of basics that never go out of style. Replenish them as soon as they show signs of wear and tear because these pieces will be your saving grace when you're in a pinch or running late! With the right basics on hand, creating stylish outfits becomes effortless.
Plain shirts, jeans, and simple shoes are a must-have in any wardrobe. Despite their straightforwardness, these items can be the foundation of your outfit and create an iconic look when paired with other pieces. So don't forget about them during a closet overhaul! These basics stimulate creativity, so you stand out from the crowd no matter what you wear.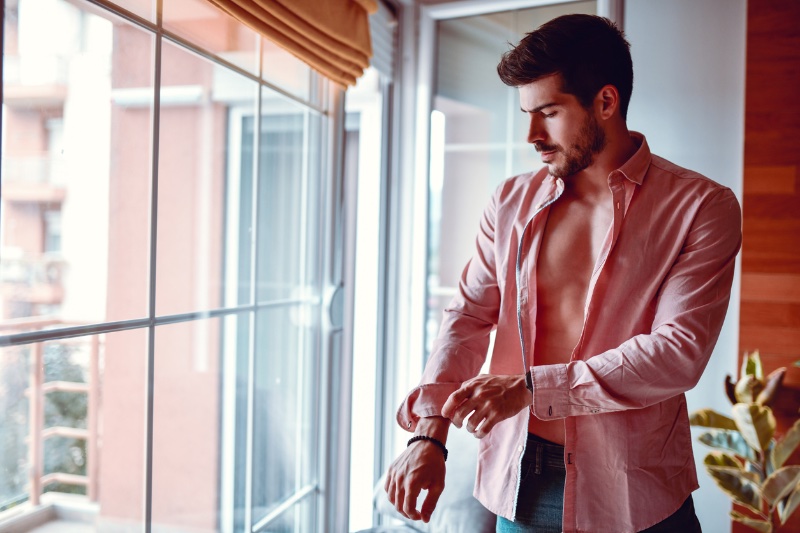 4. Add Accessories
To truly make an outfit stand out, you need the perfect accessories. Accessorizing is essential for elevating your look, whether a luxurious watch or an elegant bracelet. However, be mindful that even the most expensive addition can look off if mismatched with your ensemble—so invest wisely! You will shine brighter than ever by sprucing up those final details of an outfit.
Jewelry enthusiasts, don't be afraid to flaunt your pieces! Unbutton a few buttons and let that new necklace shine. Get yourself a fresh cut and show off those ear piercings you got done last month. Trying something different should never feel intimidating—experiment until you find the perfect look for all occasions!
5. Look for Inspiration
Preparing for the day can be daunting, and even if you have plenty of clothes you love, piecing them together may not always yield desired outcomes. Before making any new purchases, reflect on your preferences so that when looking for inspiration online – such as from fashion websites or blogs—it will be easier to find what resonates with your style. Fortunately, many platforms are devoted to helping people express their flair through fashion.
Stay updated with the latest trends and save images that appeal to you. Blend your style into these visuals, then organize them into categories for quick access—summer collections, autumn staples, etc. If you're decluttering your closet, shuffling through old items and donations, try doing it on a digital level too! Take this time to distribute each inspiration item into manageable folders; ensuring every image has its unique spot makes finding what you need much more accessible.
Final Words
In conclusion, revamping your wardrobe doesn't have to be a chore. Start by upgrading what you already own and decluttering the items that no longer serve their purpose. Be sure to keep the essentials such as plain shirts, jeans, and simple shoes on hand for last-minute outfit emergencies. Accessorizing is also crucial in elevating any look, so don't forget about investing in quality accessories!
Lastly, suppose you find yourself stuck when it comes to styling an outfit or coming up with ideas. In that case, plenty of online platforms offer fashion advice and inspiration—remember to save those images into categories for easy access later on! With these tips under your belt, we hope you'll feel confident enough to take on this challenge fearlessly and make everyday stylish.