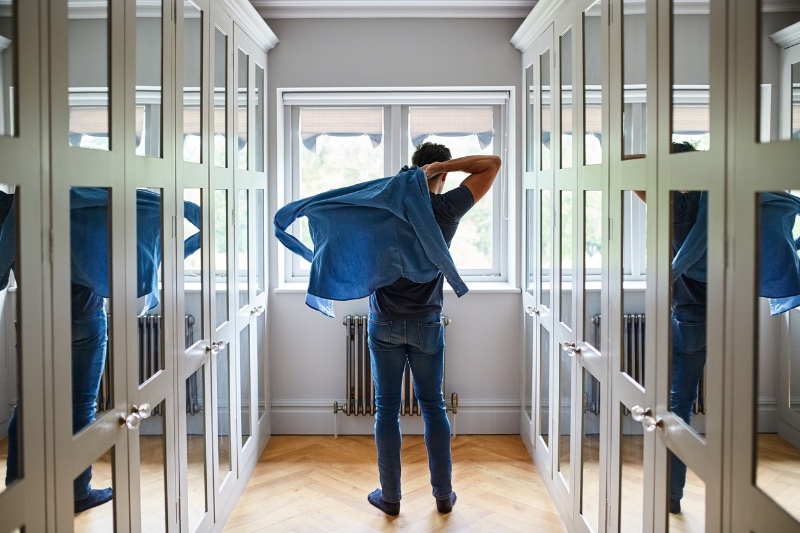 Are you tired of cramming all your clothes, shoes, and accessories into a tiny closet? Do you dream of having a spacious walk-in wardrobe where everything has its own designated space? Look no further because we've got the ultimate guide to transforming that spare bedroom into the chic and organized closet haven of your dreams. 
From design tips to storage solutions, we'll show you how to create a luxurious walk-in closet that will make getting dressed every day feel like a fashionisto's paradise. So let's get started on this exciting journey towards closet perfection!
Designing the Layout of Your Closet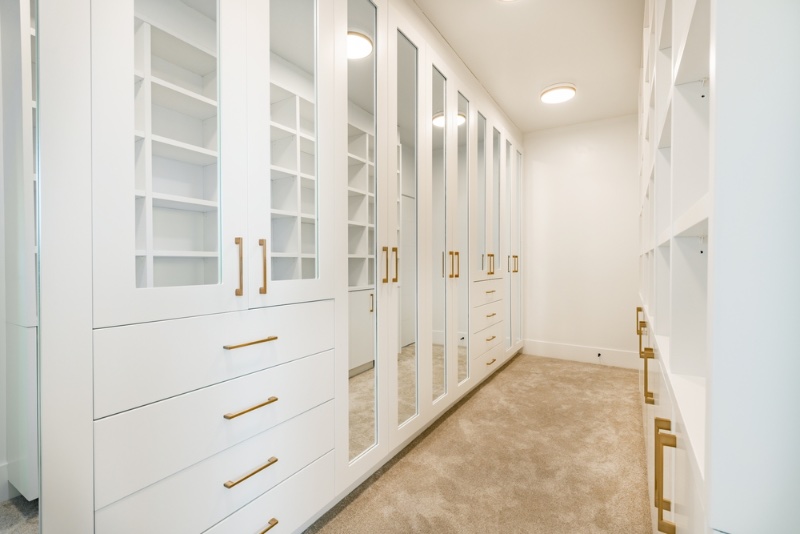 When it comes to designing the layout of your closet, there are a few things to keep in mind. First, you'll want to decide how much hanging space you need. This will depend on the types of clothing you typically wear.
If you have a lot of long coats or suits, you'll need more hanging space than someone who only wears casual clothes. What kind of storage type do you need? Drawers for smaller items? Cubbies for sneakers or hats? Once you know what kind of storage you need, you can start planning the layout of your closet.
If you need help figuring out where to start, plenty of closet design ideas are online for your inspiration. You can also hire a professional designer to help you create the perfect closet for your needs.
Adding Shelves, Cabinets & Storage Solutions
Adding shelves, cabinets, and storage solutions to your spare bedroom can transform it into a chic wardrobe haven. Here are some tips to get you started:
Start by assessing what type of clothing and accessories you have. This will help you determine the best way to organize your space.

If you have a lot of shoes, consider adding a shoe rack or shelf. This will keep them organized and off the floor.

Hang items that require hanging, such as suits and jackets. This will free up space in your closet for other things.

Make sure to invest in a few storage containers for out-of-season items. This includes your woolen wear during summer and linen menswear during winter.

Label everything so you can easily find what you're looking for. This will save you time and frustration in the long run.
Installing Hanging Rods, Hooks & Accessories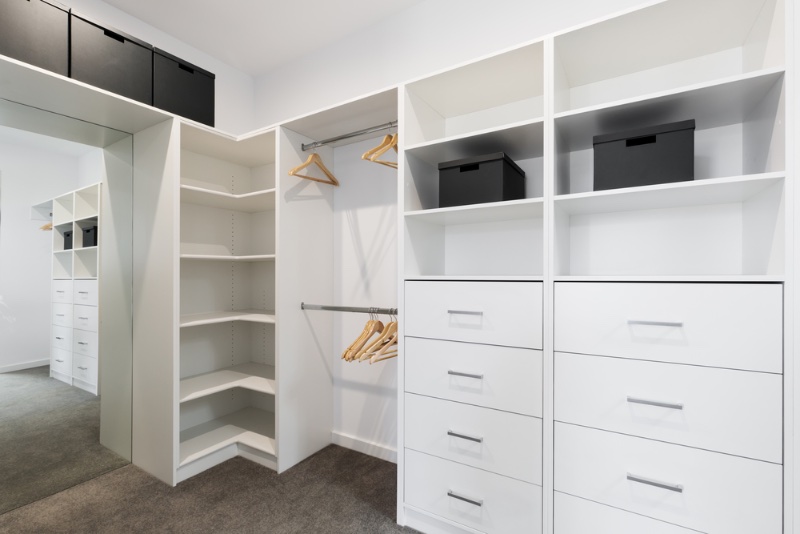 Assuming you have already built your wardrobe frame, it is time to install hanging rods, hooks, and any other accessories you may want.
To start, mark where you want your hanging rods to go. It is important to ensure the marks are level, so use a measuring tape and level to achieve this.

Once the marks are in place, use a drill to create pilot holes for your screws. Then, insert the screws and washers into the holes and tighten until secure.

Next, hang your clothes rods on the screw hooks. Consider using S-hooks or J-hooks, depending on the weight of your clothing.

It is time to add hooks for scarves, jewelry, or other accessories. For these, you can screw in cup hooks at any desired location.

Some people also like to add mirrors to their walk-in closets—these can be hung with adhesive strips or mounted directly onto the wall, depending on their size and weight.

Finally, add shelving units or storage containers to keep your closet organized. These can be placed on the floor or mounted onto the walls as desired.
Leave some space open for easy access to everything in your closet!
Lighting Tips for Your Closet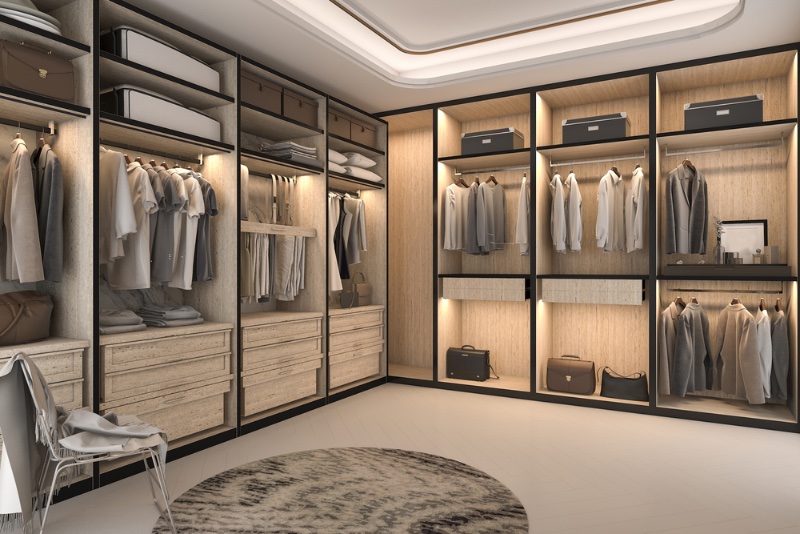 When it comes to your closet, lighting is key. Not only does it help you see what you're looking for, but the proper lighting can also make your space feel more inviting and stylish.
Here are some recommendations to help you choose the best lighting for your closet conversion:
Natural lighting works best, adding more elegance and style to a closet and saving on energy bills.

If you are going for artificial lighting, make sure it is soft and diffused light that creates a relaxing and inviting atmosphere in your closet. LED, track, and string lights work wonders in this regard, but more creative options are also available.

In addition to the general lighting, you can include task lights in certain places requiring additional lighting. These can be places where you will get ready, sew, or select different outfits without straining your eyes.

Another key consideration when it comes to lighting is the effective use of layering. To create a balanced and flattering light, use various lighting fixtures. This includes a pair of overhead lights with wall sconces and table lamps and dimmer switches to ace closet lighting for all occasions.
Final Words
Transforming an idle spare bedroom into an elegant, lavish walk-in wardrobe is an excellent idea. While some remodeling projects may necessitate additional financing, a SoFi debt consolidation loan or using a credit card can help manage your borrowing more effectively. If you've been looking to enhance your closet area and need guidance, this guide should offer all the necessary information to create your ideal wardrobe space!