New York is one of the most incredible places to visit. People worldwide come from far and wide to visit the city known for never sleeping because there is just so much to do. If you're ready to be a New York tourist and have your plane ticket ready, it's time to list some places you must visit.
While we love all of New York, here are seven things you must experience in the five boroughs of New York City:
Walk Over the Brooklyn Bridge
The Brooklyn Bridge has been part of the iconic New York skyline for so long that any tourist would be remiss not to take a walk over it. Yes, you can walk, run, or even bike over the Brooklyn Bridge from Manhattan to Brooklyn in what will seem like no time. The walk over the East River will be breathtaking as you take in the views of the city's east side and into Queens.
Go to the Top of the Empire State Build
No visit to New York City is complete without taking the elevator to the top of the Empire State Building. Although new buildings are taller and scrape the skyline with their height, the Empire State Building is an iconic building in the city that cannot be rivaled. You'll feel like Sleepless in Seattle or King Kong, or whatever movie moment you want to make.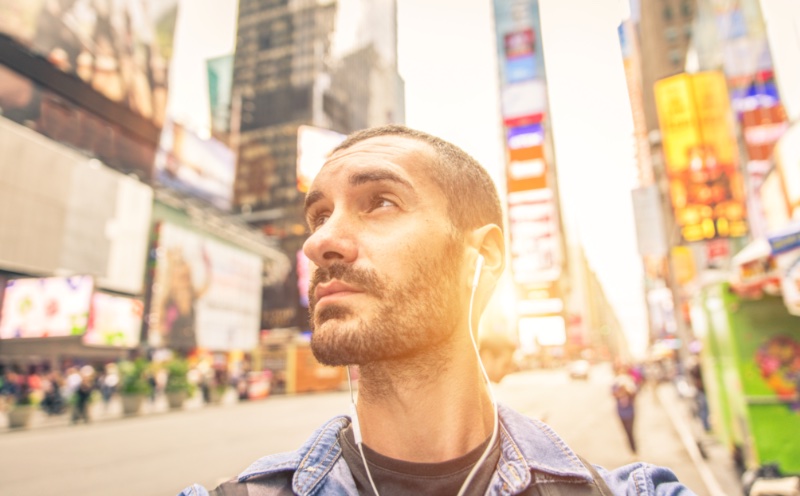 Marvel at Times Square
If you want to know what it's like to feel like the sun shines all day long, look no further than Times Square. Sometimes referred to as the pulse of New York City, Times Square lights up the night and buzzes during the day with its storied high, animated billboards and seemingly endless amount of people.
You'll be able to head to museums, shop, or take your pictures with special characters. There are also live TV filming areas where you can win a pass to one of your favorite TV shows and be in the audience.
Take in a Broadway Show
While in Times Square, there's no better opportunity than to experience a world-class theatrical production on Broadway. Broadway shows range from decade-long classics to new hits for all ages.
You can purchase tickets ahead of time to head to the TKTS booth in Times Square and try and score some last-minute seats to your favorite shows.
Spend a Day at the Botanical Gardens
The Bronx is home to one of the most beautiful sights New York City has to offer—the New York Botanical Gardens. You'll get lost in the greenhouses and gardens filled with colorful greenery.
It's excellent as a full-day activity. Plus, be on the lookout for their calendar of events. As a result of so much beauty on the grounds, the Gardens often host special events throughout the year to truly take your breath away.
Catch a Game
New York has no shortage of games throughout the year if you love sports. Catch a ballgame in the Bronx at the world-famous Yankee Stadium and watch the men in pinstripes perform at an unbeatable level. Or head into Queens to Citi Field and watch the underdog Mets amid a die-hard crowd of baseball fans.
If you love basketball, you can watch the Brooklyn Nets. Or, catch the prized Knicks at "the world's most famous arena" in Madison Square Garden. Also at 'the garden,' in the colder months, are the Rangers hockey. For tennis, Arthur Ashe Stadium in Queens hosts world-class matches for the US Open.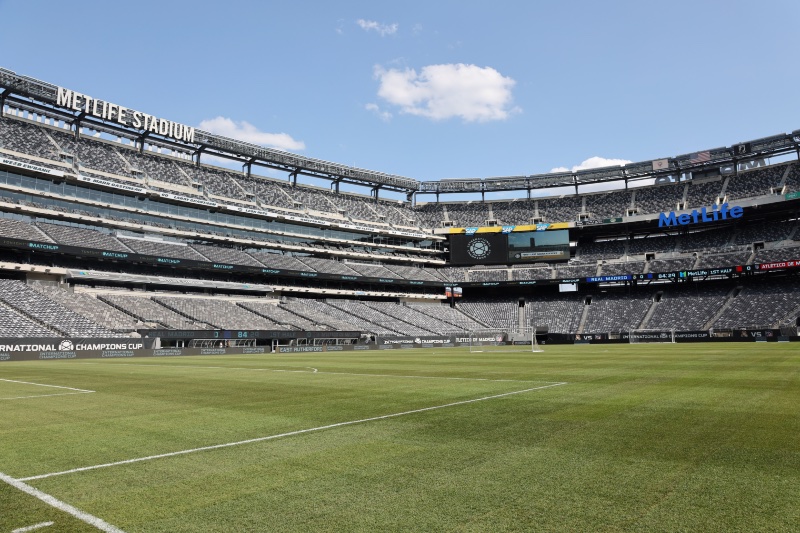 However, if you love American football, this one's tricky—you must hop over the Hudson River and into New Jersey. That's right; the New York Jets and Giants play at Giants Stadium based in New Jersey. But no matter what game you want to watch, New York is a sports fan's playground.
Greek Food in Astoria
Astoria, Queens, is widely famous for its Greek population, where one in ten people living there is of Greek heritage. Although it has dwindled over the years, if you're craving authentic Greek cuisine, you'll find no shortage of it in this section of Queens. Walk along Ditmars Boulevard, Broadway, Steinway, or 30th Avenue for a great sense of the area.
As you explore these places in New York, you'll want to go hands-free. Whether visiting for a day or a week, you'll want to hit the ground running and get the most out of your experience immediately. A pro tip is to leave your baggage behind and find luggage storage in New York. You'll have the opportunity to explore without anything holding you back before you check in or if you're merely passing through.