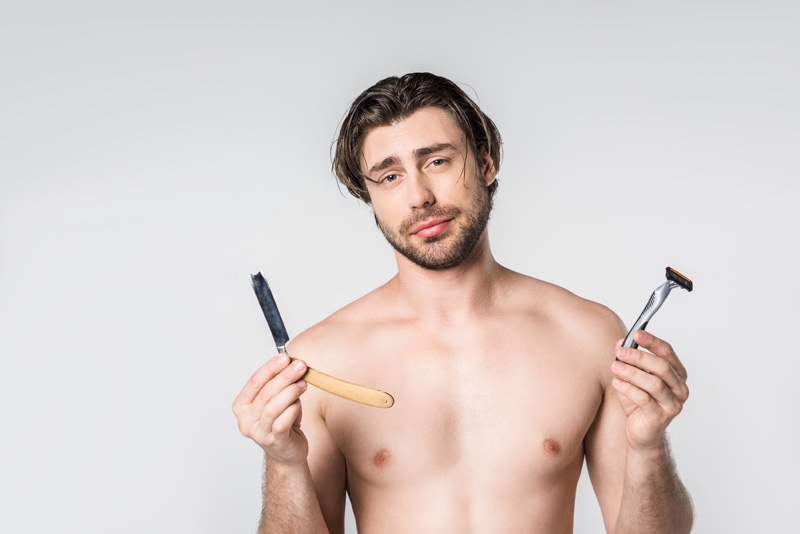 As a man, there are different razors you should be using for different types of grooming. Read on to learn about the different types of men's razors.
There are certain things we do regularly without thinking about them. The chances are that you don't question your teeth-brushing technique or the way you put on your socks.
Maybe there are parts of your routine that you could be getting more from, though, if you did question them. For many men, shaving fits into that category.
If you've been using the same razors since you were 16, it might be time for an upgrade. There may be more types of men's razors than you think, and they can offer advantages you never realized. Here's what you need to know.
Types of Men's Razors: Your Complete Guide
If you've started accepting razor burn and missed patches as an inevitability, you might need a new razor. Here are the key types you should know about.
Straight Razor
A straight razor is the ultimate in male luxury and pampering. Women go to the spa for a facial, and men go to the barbershop for a shave with a straight razor.
Straight razors are the types of razors you see in old-school barbershops. They have a long blade that folds out from a handle.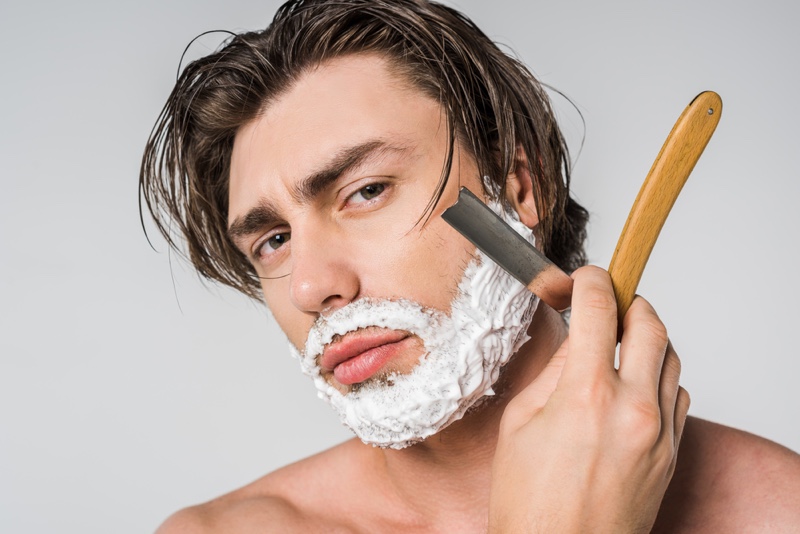 The Pros of Straight Razors
There's a reason why straight razors have stood the test of time. They have the potential for the cleanest shave you'll ever feel. It's one of those things that every man should experience at some point in his life.
Straight razors also last the longest of any other choice. There are no disposable parts. Instead, you sharpen the blade every time it starts to get dull.
Talk about getting in touch with the warrior origins of early man!
The Cons of Straight Razors
As great as straight razors may be, they have downsides as well.
The largest problem is the massive learning curve. The entire blade is exposed, so finding the angle that gives you a close shave without cutting your skin is all based on technique. It takes a lot of practice to master the skill, and you'll need to get used to nicks in the meantime.
Speaking of the shaving process, using a straight razor also takes more shaving time than other razors. With all the preparation and products you'll need, we could be talking about a 30-minute shave.
The maintenance is another problem that scares away many men. As we mentioned, you need to sharpen the blade rather than replacing it when it gets dull. That's another process you'll need to learn, and it can take plenty of practice.
Finally, let's talk about cost. You might think a straight razor costs the least in the long run because there are no disposable pieces. However, a good quality straight razor can cost several hundred dollars.
On top of the razor itself, you also need to buy the tools to sharpen the blade. If you're looking for a budget shave, this one isn't for you.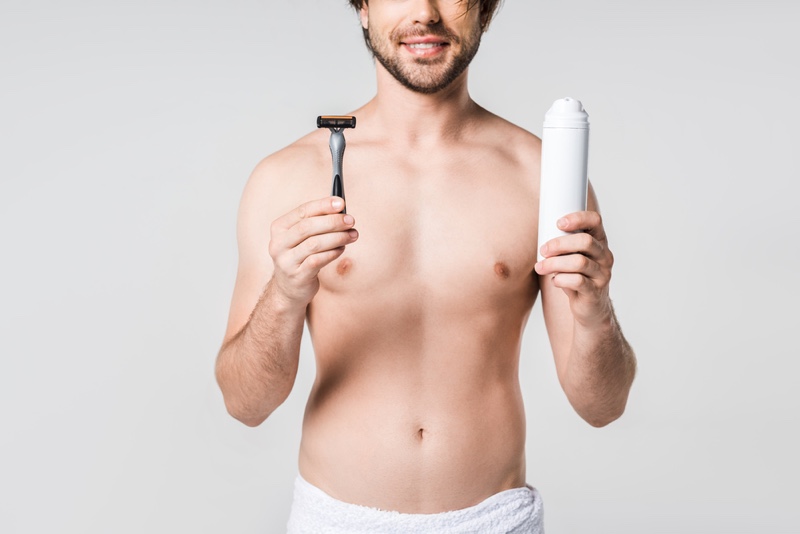 Safety Razor
For most men, the safety razor is a great happy medium between modern disposable razors and straight razors. This is a metal razor with disposable blades, and it's shaped like a T.
The Pros of Safety Razors
One of the greatest benefits of a safety razor is the close shave. While it's not as smooth as a straight razor, the shave is far closer than disposable options.
For many men, the cost is the largest factor in favor of safety razors. The razor itself costs around $30, and the disposable blades cost cents. As far as long-term costs go, this is your best bet.
Safety razors also offer a nice degree of customization. You can choose the brands and types of blades you like best. Some models also let you adjust how much of the blade is exposed.
These are just a few benefits of safety razors, but you can read more here.
The Cons of Safety Razors
As many benefits as they have, safety razors aren't without their downsides. They do take some time to learn the technique, but it's far easier than mastering the straight razor.
In addition to shaving, though, you need to be careful not to cut yourself when you change your blades.
If you're a frequent flyer, there's another issue with safety razors: you can't have razor blades in your carry-on luggage. Most professional men who travel get around this by using safety razors at home and disposable razors when they fly.
Cartridge Razor
In today's world, most teenagers start shaving with cartridge razors. If you're a millennial fashionisto, the chances are that this is the only kind of razor you've used.
With these plastic razors, you keep the same handle and change the cartridge that includes the blades. Most razors you see in ads today are cartridge razors.
The Pros of Cartridge Razors
There's a reason most parents use cartridge razors to teach their teens how to shave. They're the safest option, keeping cuts and knicks to a minimum.
Cartridge razors hold the blades at a specific angle, so they don't rely on your technique as much as the other choices. In addition to safety, that means you can shave at a faster pace as well.
If you're looking for a low cost of entry, this model might be your best bet as well. While straight razors and safety razors cost extra money for the initial equipment, your first pack of cartridge razors will come at a low cost.
The Cons of Cartridge Razors
Let's tackle the issue of cost first. While there's a low cost of entry, cartridge razors will cost far more in the long run than any other option. The cartridge refills are pricey, and they don't last more than four or five uses.
The shave quality also leaves a lot to be desired. Of the three options we've discussed, cartridge razors have the lowest ability to get a close shave. In addition to leaving hairs behind, these razors tend to cause more razor burn and skin irritation than your other choices.
Finally, the shaving process can be a pain with cartridge razors. Most cartridges use several blades that are close together, and a minimal blade is exposed. As a result, the hair clogs between the blades, and you need to stop and clean it out often.
Choose the Perfect Razor
Most men start shaving with cartridge razors and stick with the same routine through adulthood. If that sounds like you, it might be time for a change. This guide will help you learn your options for men's razors so you can choose the one that suits you best.
For more great tips, check out our men's must-reads!