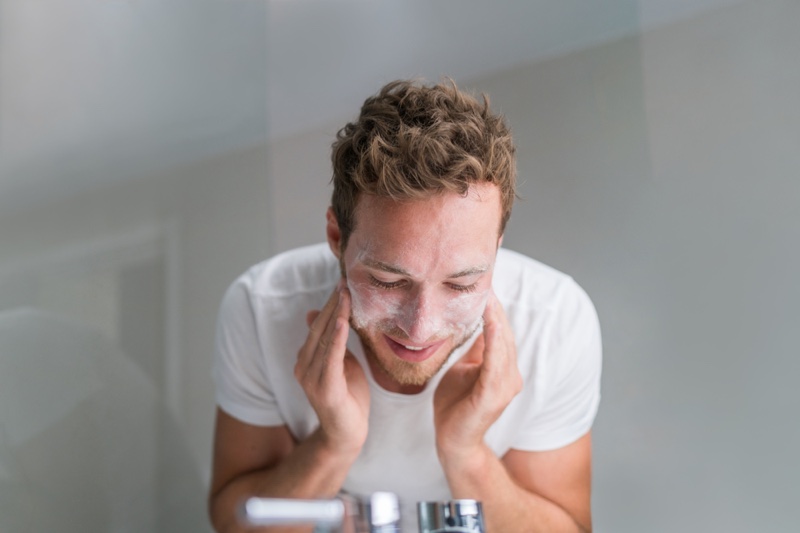 Skincare is probably the last thing on your mind when you're functioning on lots of coffee and approximately four hours of sleep, have an important meeting scheduled this afternoon, and need to fight through rush hour traffic. However, the good news is that your busy schedule doesn't need to interfere with your self-care — and we've got just the mini three-step skincare routine to get you started for the long day ahead.
Step 1: Get a Quick Morning Cleanse
Cleansing your skin first thing in the morning helps eliminate any lingering bacteria, oils, and product buildup from the previous day. A morning cleanse also supercharges you for a new day, so the first thing you should do is grab a light cream-based cleanser and give your face a quick rinse.
Be sure to massage your skin as you cleanse it, as this helps open your pores up and gives your skin a new glow. It also makes way for the products you'll be applying later to get absorbed better.
Step 2: Slap on Your Moisturizer and Serum
Reaching for a good moisturizer can't be skipped, period. Lack of hydration causes your skin to become dry and irritated, leading to itchiness and rashes. This dryness also damages your pores, allowing acne-causing bacteria to enter deeper into your skin. This can cause pre-existing acne to worsen and even add new zits.
Serums are beneficial in skin regeneration and can help exfoliate your skin at a deeper level. This means that even a basic, simple skincare routine with these products will make your skin look healthy and flawless. Even better, they'll take you barely even a minute to apply, so don't skimp out on them!
There is a misconception that men do not need to use anti aging products. This is a myth that needs to be busted. Men's skin is exposed to the same harsh pollution levels, sun rays, fatigue, and tiredness. All this means that using the right anti aging products can help men as much as they can help women. Be sure to research the best dermatologic brands, study the reviews, and analyze which brands and products you should go for.
Step 3: Dab on Your Sunscreen and Dash!
No skincare routine is complete without sunscreen. The sun's ultraviolet rays are the worst enemy of healthy skin, so you need to be protected while out and about. Slather on a good quantity of sunscreen before you leave, about an ounce and a half's worth (or a shot glass full), and make sure that you cover every exposed inch of your skin.
These three tips lead to a straightforward skincare routine that's easy enough to get you through the day looking decent. Your skin deserves a lot more than that, and you probably know it, too. So, we've got some extra follow-up tips once you've finally settled down for a breather.
Think About Your Schedule
You've hustled and lived to tell about it another day, but remember that resting is just as important. When was the last time you actually sat down to relax and didn't do anything significant for an entire day? These rest days are crucial for both your mental health and your skin.
If nothing else inspires you to go easy on yourself, remember that pent-up stress is one of the most significant causes of acne. Not giving yourself the rest days you deserve will only cause you to have a tough time, both mentally and physically, so look at your schedule and try to sort it out so that you can have a decent work-life balance.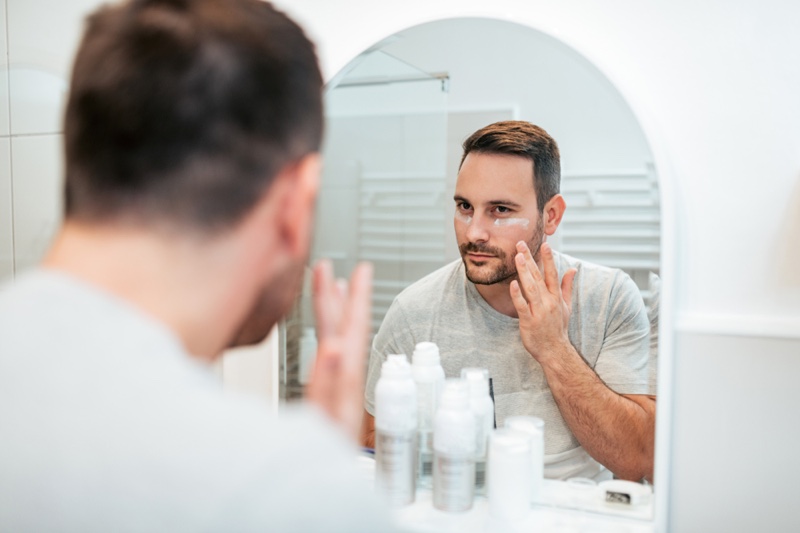 Establish a Nighttime Skincare Routine
A good nighttime skincare routine can make up for a half-hearted morning routine. Make sure that you give yourself a break at the end of the day and have a good nighttime routine where you give yourself time to relax, meditate, and use your favorite skincare products in peace.
Don't forget that you need to cleanse and moisturize at night, too! Besides the usual stuff, your skin also rejuvenates itself at night as you sleep. To aid this process, including products such as eye creams and overnight masks. These items can supply your skin with helpful nutrients to help your skin's regeneration wake you up looking and feeling refreshed.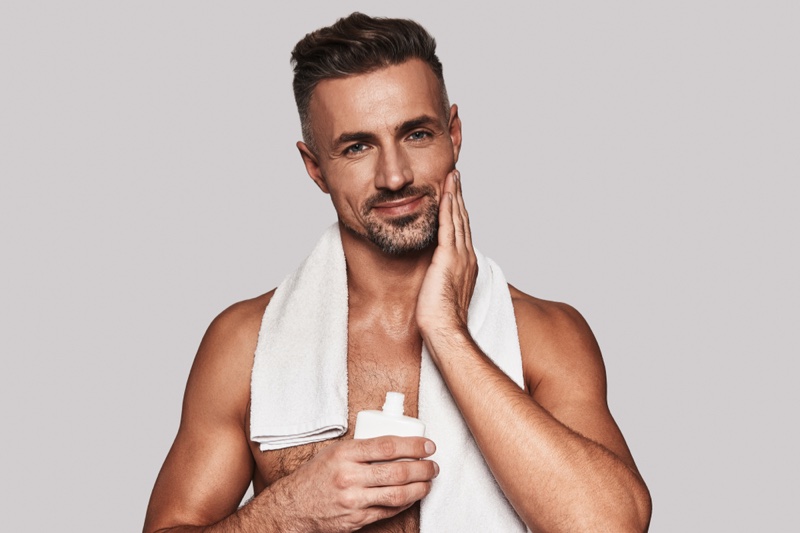 Choose Products That Best Suit Your Skin
If you're new to this whole skincare thing, choosing the right products is probably the part that you struggle with the most. Many recommendations by your trusty internet skincare experts don't work for you because every skin tone is different, so your needs will be different.
To find out what works for you, you need to give a lot of different products a try before finding the perfect match. Online stores like CLEARSTEMSkincare.com offer skin quizzes to help recommend the ideal skincare products for you. That way, you could start by giving those products a try and eventually figuring out which ingredients work best for you.
And that concludes all the advice that we've got for you! As a man, taking care of your skin might not seem like a big deal. However, every skin type has different needs, and to look your best, your skin needs to be healthy, too. Ultimately, you're doing this for your own well-being, so it's essential to find the time to give your skin the VIP treatment it deserves.