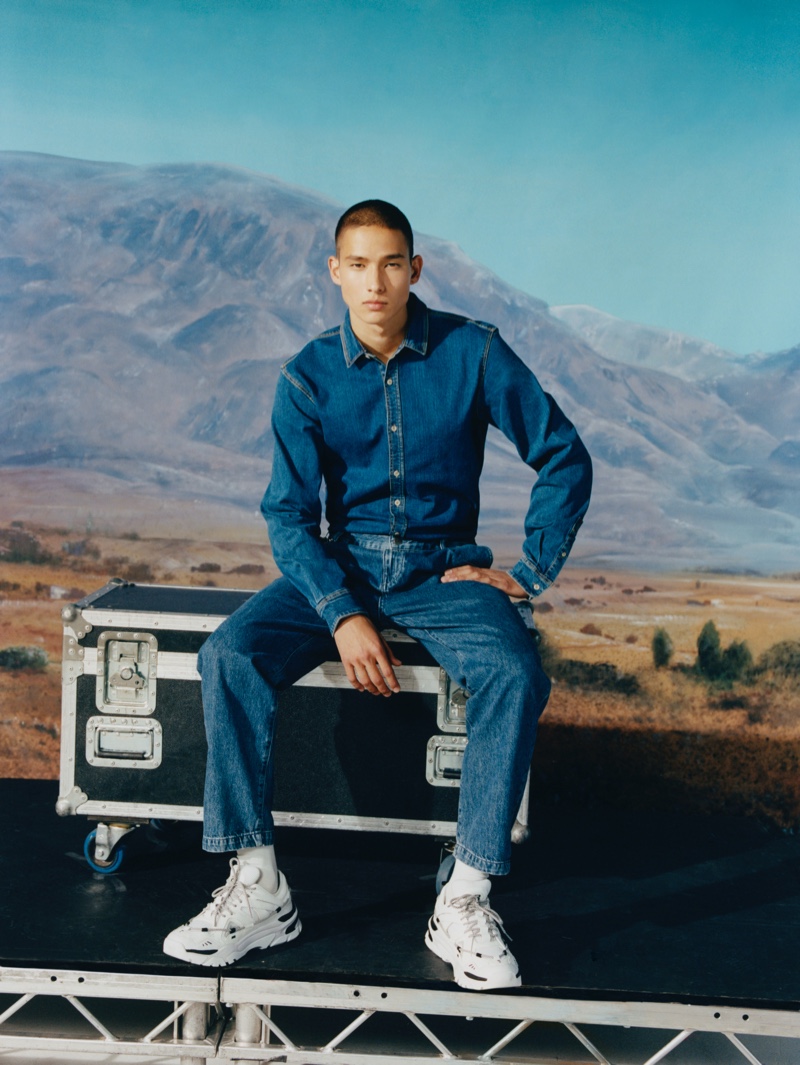 Pull & Bear continues to deliver quality men's fashion with its release of its "First Step Denim" collection. The brand taps model Tommy Vanden Meerssche to front its campaign lensed by photography duo Frankiewicz & Rozniata. Embracing a relaxed attitude, Tommy inspires in Pull & Bear's laid-back fashions. It's here that these fresh new additions to the label's range walk the line between function and fashion, between modern and vintage, between on-the-go and here-to-stay; each made to reflect the dynamic individual in you.
Related: Niko Traubman & Hector Diaz Take to the NY Subway for Pull & Bear Fall '19 Campaign
Denim pants come in every cut and color so that you always look your best; whether you chose to rock the collection's vintage fades or stick with classic blue, you can't go wrong with "First Step Denim." Stand out in statement pieces like the oversized drop-shoulder jackets and wide-leg chino jeans, or dress down for the daily grind in some comfortable, quality denim.
Whatever the style, whatever the purpose, Pull & Bear's "First Step Denim" collection provides every man with the denim he needs. Explore the entire collection at PullandBear.com and discover the worker trend for yourself.
Pull & Bear "First Step Denim" Winter 2019 Campaign