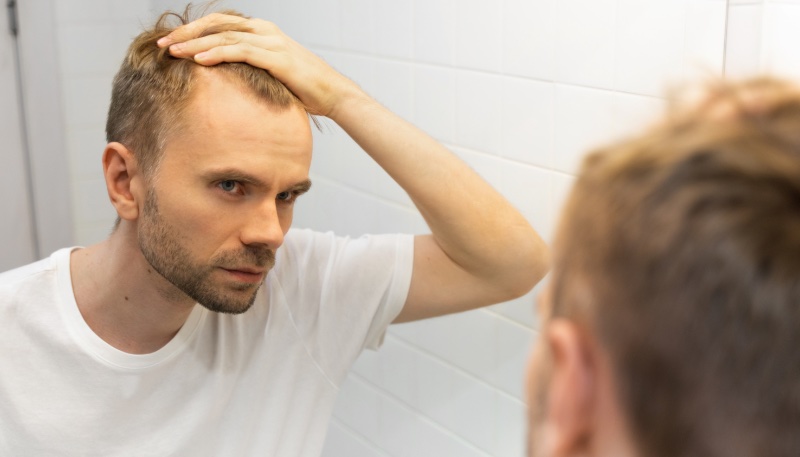 Confidence and appearance are often linked, and the psychological effects of hair loss can be significant. Hair is often seen as an essential part of one's self-image, and it can be difficult for those who experience hair loss to cope with the physical changes that come with it. While some may feel embarrassed or ashamed of their new look, others may suffer from low self-esteem or even depression due to the change in how they view themselves.
As you age, hair loss is a natural occurrence that many people experience. Some individuals take it in stride and accept it like grey hairs as part of life's journey, while others may feel embarrassed or insecure about their thinning manes. For these reasons, many individuals seek solutions to their hair loss problems to regain their confidence and sense of identity.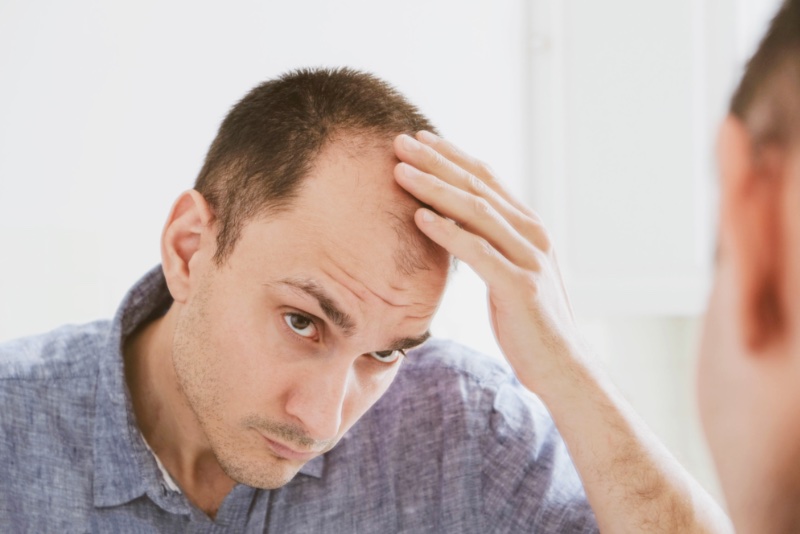 The Psychological Effects of Hair Loss
As noted by DermNet, hair loss can be an emotionally daunting experience, causing feelings of embarrassment, shame, or even despair. People experiencing the psychological effects of hair loss may also have a negative self-image and lack confidence in their physical appearance. They may be hesitant to participate in activities they once enjoyed because they fear being judged or ridiculed for having thinning hair.
Hair loss can also increase stress levels in some people, as it constantly reminds them of the aging process and their mortality. This can lead to feelings of self-consciousness, which can hurt an individual's mental well-being.
Fortunately, there are treatments available to manage hair loss. These treatments can range from lifestyle changes to topical solutions and even surgery, depending on the cause of the hair loss and the individual's preference.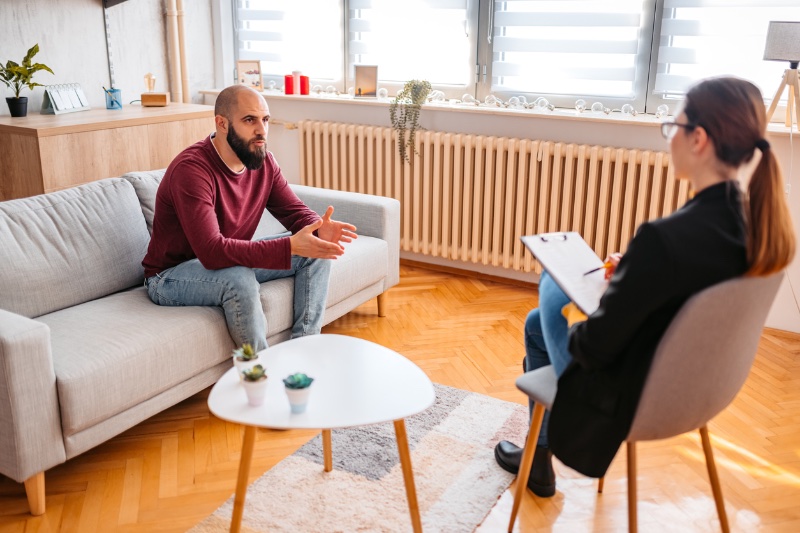 How to Deal with the Psychological Effects of Hair Loss
Most prioritize preserving their hair and fighting tooth and nail to avoid baldness. While this is a valid response to the problem, there are ways to manage the psychological effects of hair loss without resorting to extreme measures.
The first step is recognizing that hair loss can be emotionally challenging, and allowing yourself time and space to process your feelings is essential. For example, take some time out of your day to sit and focus on the positives in your life.
Another way to cope with the psychological effects of hair loss is to embrace other aspects of yourself that make you unique, such as talents, hobbies, or special skills. Focus on these elements instead of solely dwelling on your hair loss. Also, building healthy self-esteem and self-confidence can help you accept the physical changes brought about by hair loss.
Finally, don't hesitate to reach out for emotional support if needed. If your mental health suffers from hair loss, seek professional counseling or support groups with people with similar experiences. With some self-reflection and help, you can regain your confidence and accept yourself for who you are.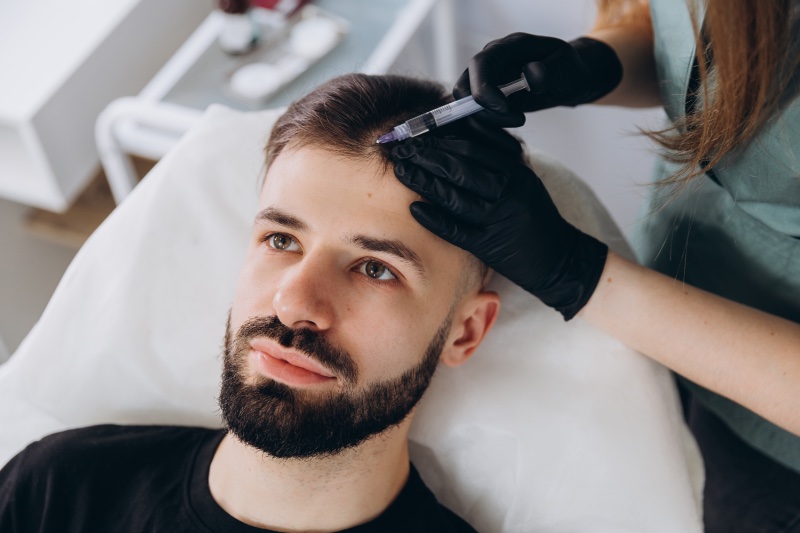 Hair Loss Treatments
In addition to the psychological support available, a wide range of hair loss treatments can help you regain your confidence. These include medications, topical treatments, and surgical options such as hair transplants.
Hair Transplant
A hair transplant could be the solution for those seeking to counteract hair loss. A hair transplant is a surgical procedure that involves harvesting hair from areas with more abundant growth, such as the back or sides of the head, and placing it in balding areas. The process takes several hours and may require multiple sessions depending on the level of hair loss.
The H-Shot
The revolutionary H-Shot has the potential to revolutionize hair loss treatment by activating and stimulating your body's natural growth factors. These natural proteins, which have been clinically proven to help with thinning locks, can be an absolute game changer for those plagued with anxiety over balding.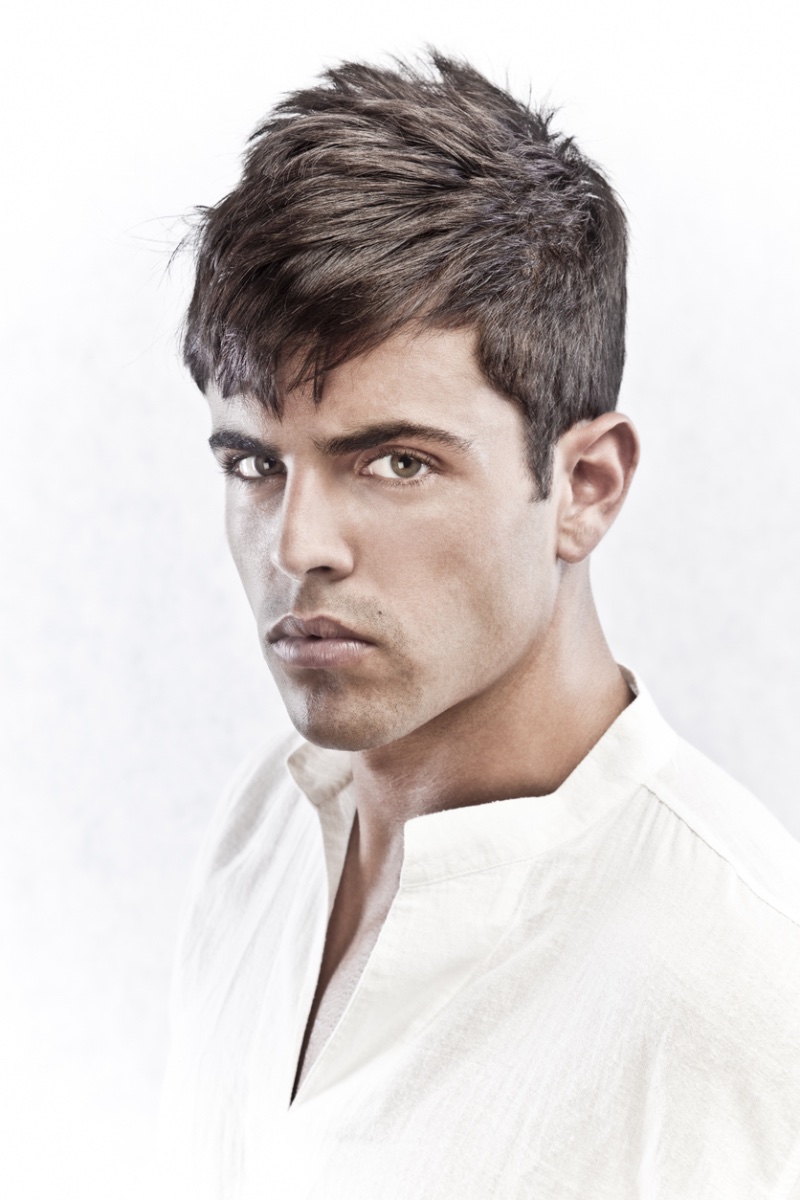 Wig or Toupee
If your hair loss is significant, wearing a wig or hairpiece may be an option. Wigs and toupees instantly change your appearance, allowing you to cover up any thinning areas. They also come in various styles and colors, so there is sure to be something that fits your needs and personal style.
Diet
Additionally, dietary changes such as increasing your intake of protein-rich foods like eggs, fish, and lean meats, as well as improving your intake of B vitamins, can help fight hair loss. Eating a balanced diet and drinking plenty of water are also essential for maintaining healthy hair growth.
Minoxidil
Topical solutions such as Minoxidil can also help fight hair loss. Minoxidil is a topical solution that can be applied directly to the scalp, which helps to stimulate hair growth, and it has been proven effective in reducing thinning of the hair.
Final Words
In conclusion, the psychological effects of hair loss can be devastating, but treatments are available to help you cope. Whether it's psychological support or medical treatments such as hair transplants or Minoxidil, with determination and the right approach, you can find the best solution for you. Remember that no matter your current situation, you still have the power to take control of your hair loss and regain your confidence.