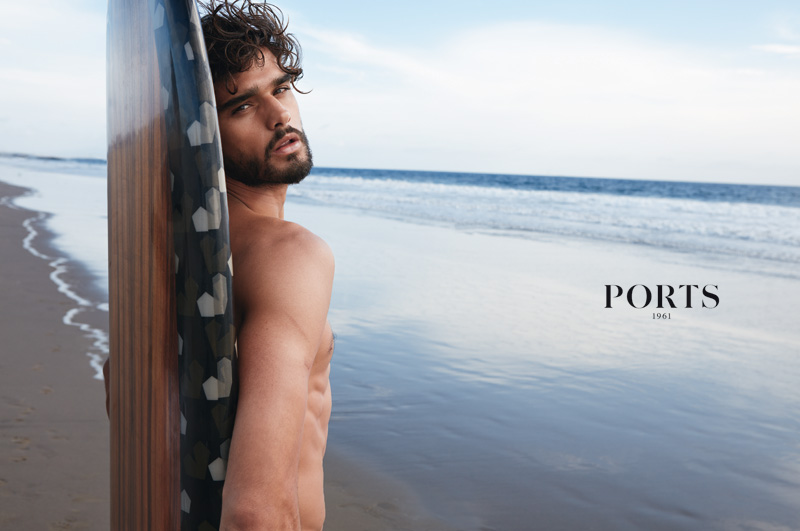 Capturing the relaxed attitude of his spring-summer 2016 collection, Ports 1961 creative director Milan Vukmirovic visits Venice Beach for the brand's most recent campaign. Models Marlon Teixeira and Nate Garner star in the picturesque outing. Taking on a carefree spirit, the pair are photographed in casual fashions that include Vukmirovic's star camouflage dressed separates and Follow Me t-shirts.
Related: Ports 1961 Spring/Summer 2016 Menswear
Ports 1961 Spring/Summer 2016 Campaign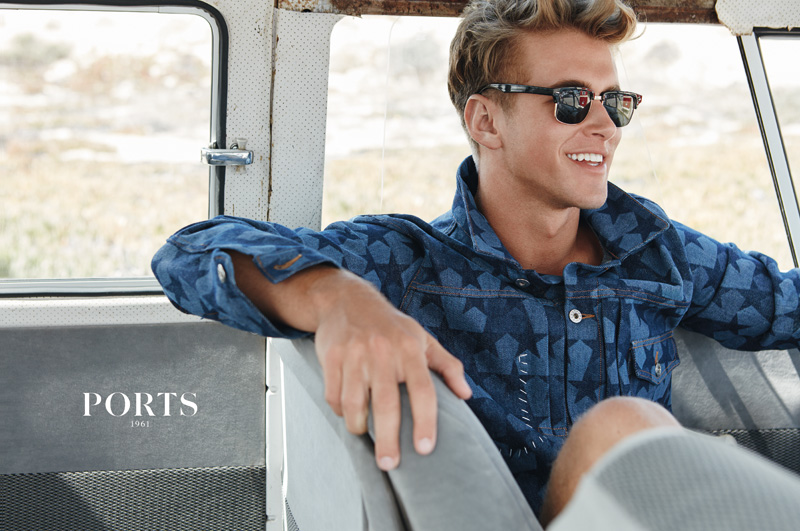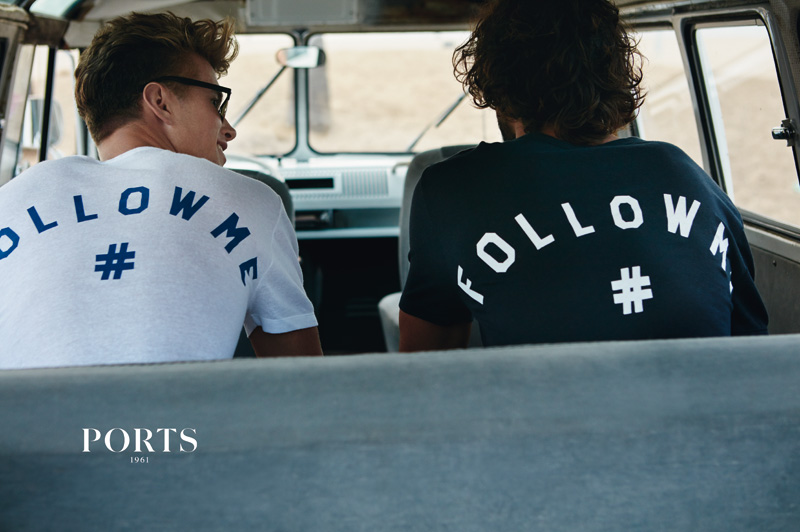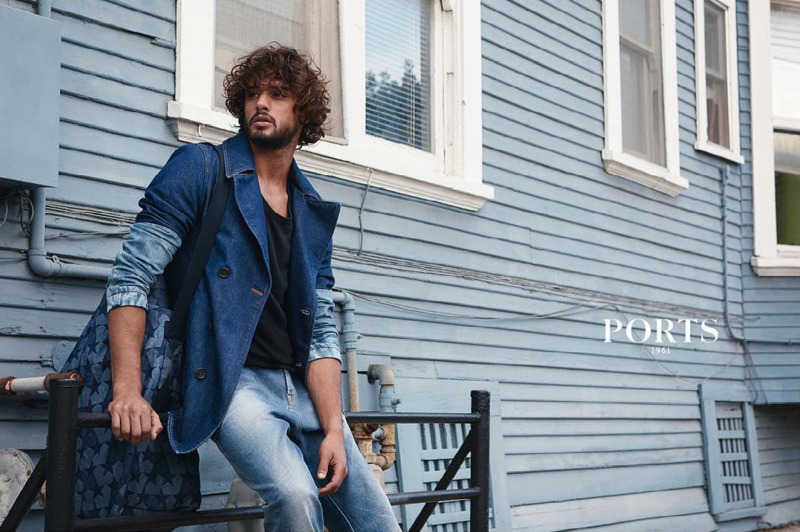 Ports 1961 Spring/Summer 2016 Highlights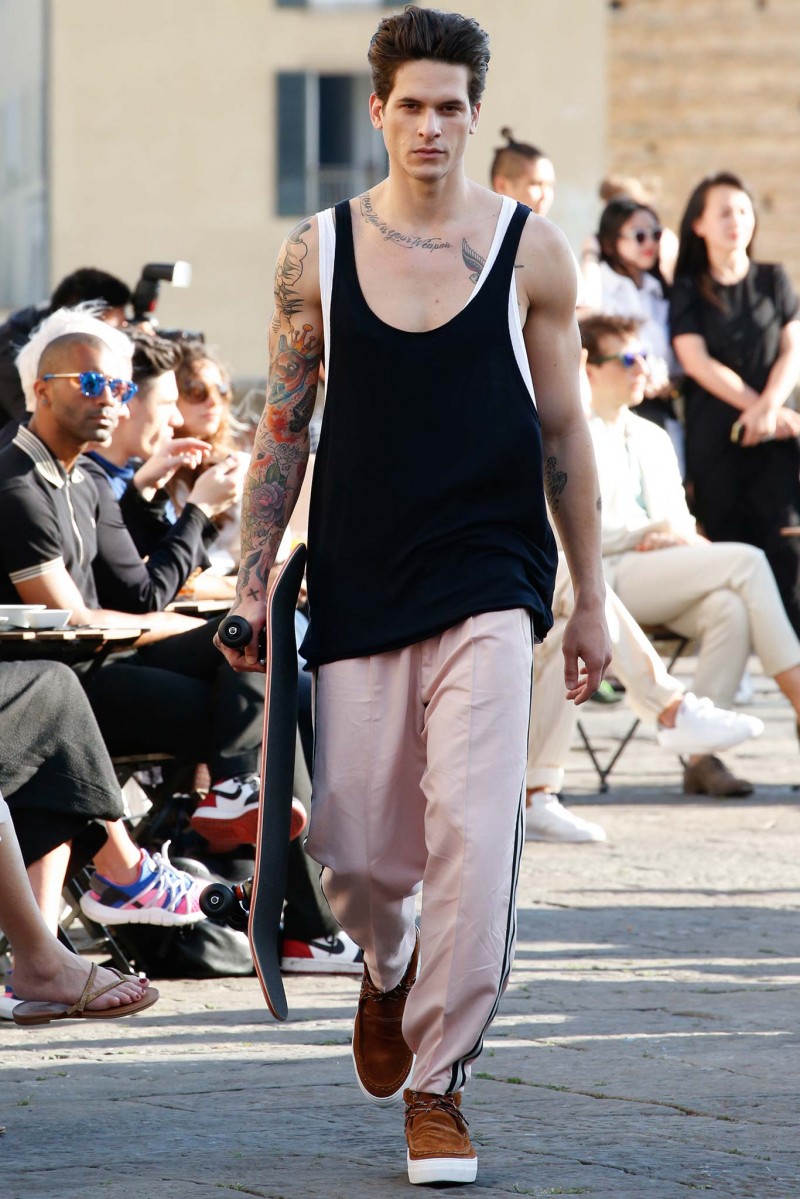 Approaching spring, designer Milan Vukmirovic provides the man of Ports 1961 with a relaxed wardrobe. Slouchy fits and easy pieces contribute to a laid-back aesthetic, ideal for the beach. Highlights include relaxed tailored pants, slouchy tops and patterned shirts featuring Vukmirovic's star camouflage print.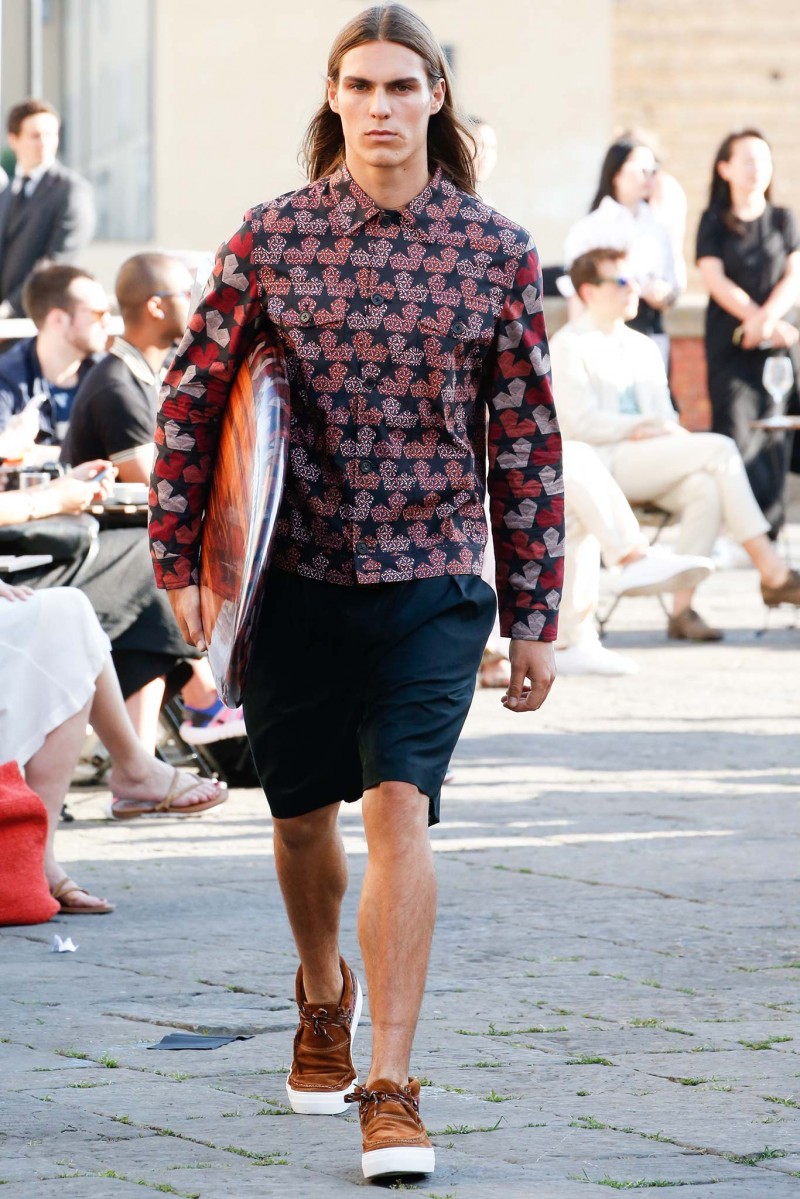 Shop Ports 1961