When it comes to wedding attire, the main focus is on the bride and groom. It's their special day, and therefore, they need to be wearing something pretty special. For the groom, picking an outfit can be a shorter process than that of the bride. However, there still should be some thought that goes into it. Here is some advice on picking the wedding attire for the groom.
Think About the Color Theme
The color theme is a significant influence on what you end up going for. There are plenty of designs and patterns to choose from. However, it needs to cater to the rest of the wedding color theme you and your partner have picked. Before you go shopping, look at what you've chosen for the wedding theme and think about the colors that will complement it and accent you and the groom's party. There's likely going to be a mixture of people with the groomsmen, so as long as it suits them all, then you won't have any problems. When it comes to colors, it'll be good to give your brain a bit of knowledge on all the different types of shades and tones available. You might not have your partner there with you, so be sure to take someone with some fashion knowledge and an eye for spotting a potential fashion disaster.
Find a Style That Reflects Your Personality
We're all different from one another, and that's what makes us unique. The last thing you want to do is pick something generic or a style that you've seen online or in a wedding magazine. It might not suit the groom, and when it comes to your wedding day, it's essential to feel comfortable and for the outfit to give you confidence in what would likely be the most nerve-racking day of your life. So whether you want tophat and tails or a tuxedo, it's essential to go through the styles available and find one that reflects your personality.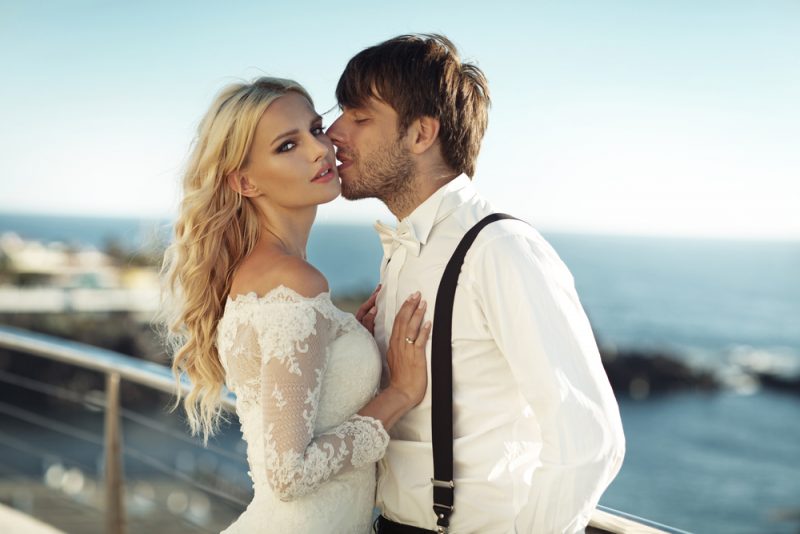 Consider the Cost of Renting Vs. Buying
Cost is always going to be a significant factor for weddings, and one of these high costs will be wedding outfits. It's good to consider the costs and the amount you are willing to spend. There are also some cost differences between renting your outfit compared to buying it outright. Buying the ensemble might be worth doing if it's something you know you can reuse and wear multiple times again after that. However, if it's a unique outfit like a tuxedo, then you may want to consider a tuxedo rental. It's a great alternative to purchasing and an affordable option!
Leave Plenty Of Time For Alterations
Alterations will be needed, and there may need to be a few before the big day. This is because many people tend to stress eat or are aiming to lose a certain amount of weight, and therefore, they're losing weight quite quickly and over a period that is likely to be a few months before the wedding. Once the outfit is picked, schedule a few alteration sessions, possibly one a week or two before the wedding. It just gives you that peace of mind that on the day, you'll be happy in the knowledge that you'll fit in it.
Think About the Time of Year
The time of the year poses a significant factor to consider. Depending on the season, it might be warm, or it could be cold. That will affect the type of material you want to go for, and the last thing you want is to be sweltering in a thick suit on a summer day or catching a cold in a linen suit in the middle of winter. Take the weather into consideration, particularly when you may be shopping for it at a different point of the year.
The wedding attire is an essential feature of your wedding, so ensure that enough searching has been done to find the perfect outfit for the big day. Take a friend or family member to enjoy the experience with you too.