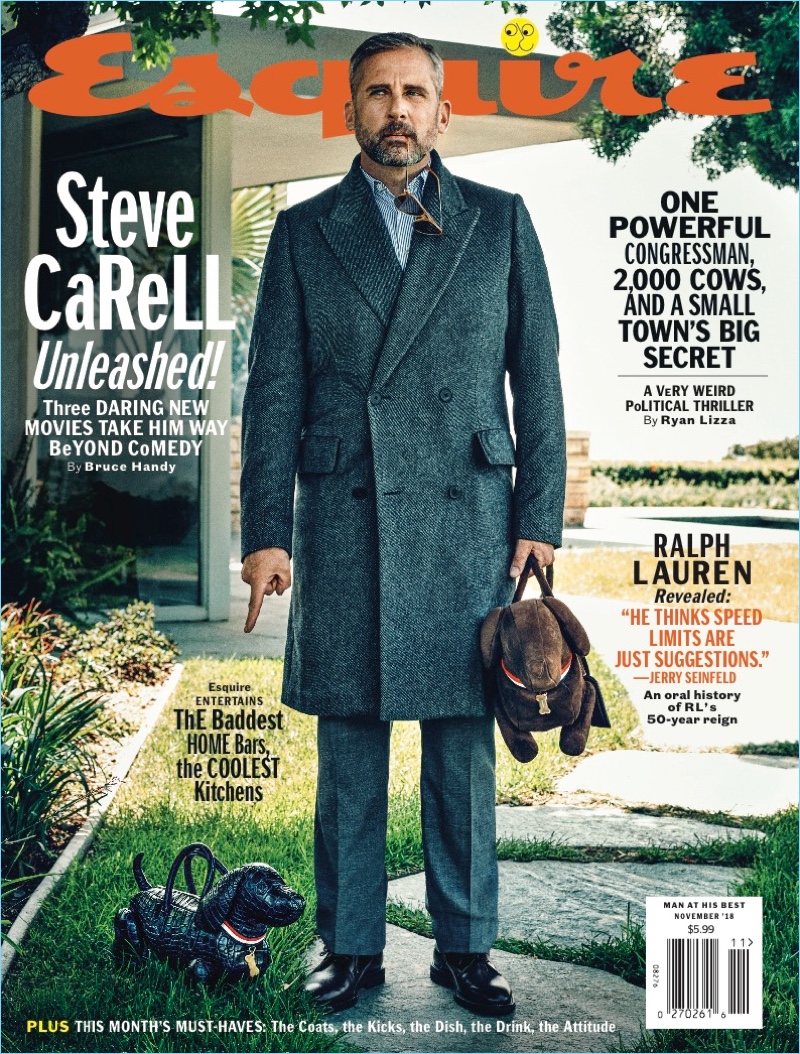 Esquire connects with Steve Carell for its November 2018 cover story. Marc Hom photographs Carell for the accompanying photo shoot. He dons a smart wardrobe, which features brands such as Ermenegildo Zegna and Gucci. Carell talks to Esquire about his latest film, Beautiful Boy. The 56-year-old actor discusses drawing inspiration from his own father to play the role of David Sheff.
Related: Tom Hardy Covers Esquire, Talks 'Venom'
My dad, who is about to turn ninety-three, is a real rock. A real stoic. He didn't cry a lot, but I could tell when something was tearing him up inside, says Carell. He internalized it for the sake of the family. And that to me was more heartbreaking than someone who would just, you know, be really outward with his emotions. It's kind of how I interpreted the David character: He's trying to keep it together. Read more at Esquire.com.
Steve Carell Esquire Photo Shoot