Scott Eastwood Talks Shirtless Pictures
Star of The Longest Ride, Scott Eastwood connects with People magazine to talk about all his shirtless photos. The cheeky video has the actor dishing on everything, from his Town & Country photo shoot that went viral to posing for Davidoff Cool Water's latest campaign or running shirtless in a pair of jeans recently. Talking about the Town & Country spread, Eastwood asks why you wouldn't be shirtless on a boat. On the other hand, his excuse for his "impromptu" shirtless jeans workout is that he didn't have any gym clothes on him.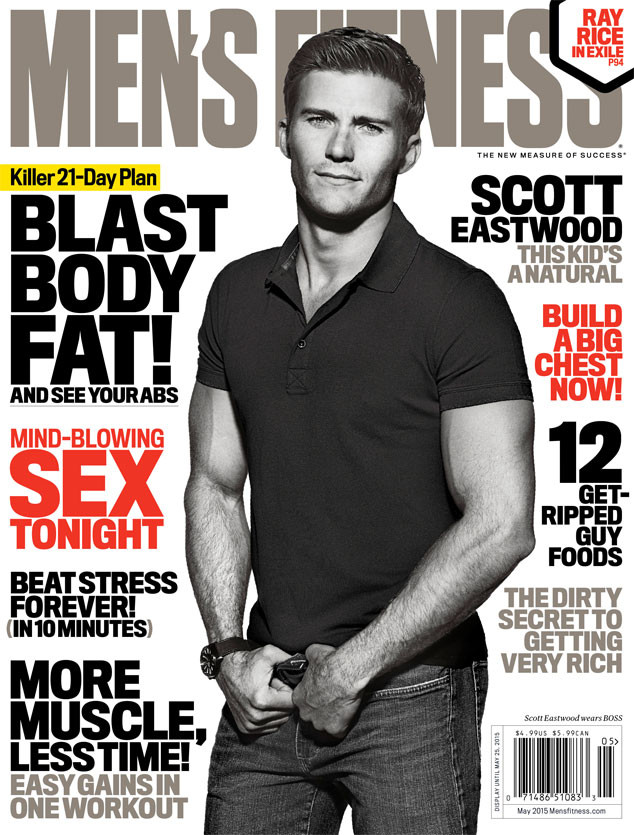 Scott Eastwood Men's Fitness Photo Shoot
Covering the May 2015 issue of Men's Fitness, Scott Eastwood is photographed by Peter Yang. Talking about his workout routine, Eastwood explains, "Weights, jiu-jitsu, yoga, surfing, paddle boarding, diving. It's important to always change it up. Never get bored." Moving on to the subject of style, Eastwood continues, "My personal style is classic. I think classic never goes out of style. I just try to keep it simple." Read more on MensFitness.com.