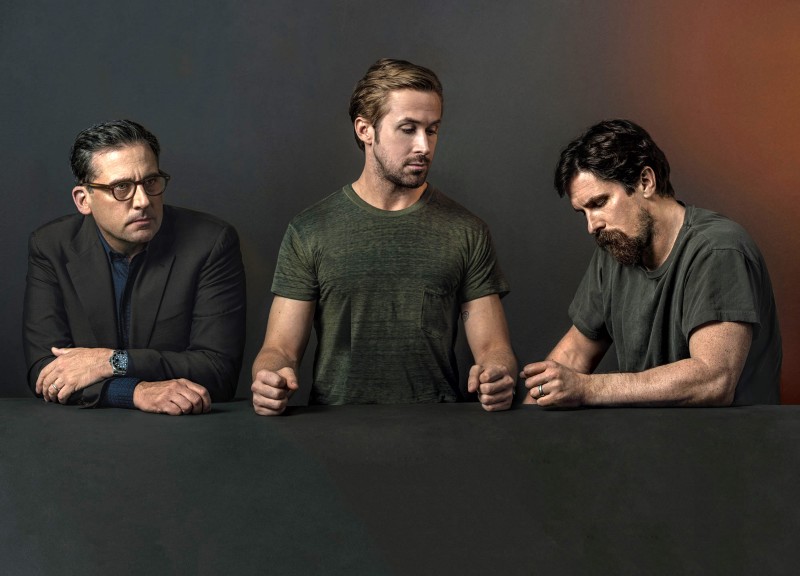 Stars of The Big Short, actors Ryan Gosling, Christian Bale and Steve Carell reunite for the latest cover shoot of New York magazine. Unlike the suit-clad personalities they play in the movie, the actors go casual for a shoot with photographer Amanda Demme.
Discussing his appearance in the film, Gosling shares, "It was really just powered by the wig. It was a hair­-fueled performance. It's really like a Samson kind of a story. It took about a half-­hour to put on every morning. It was kind of a nice way to start the day. I have never really worked much in that way, you know, in terms of, like…altering my appearance."
Asked if he was hired to play ugly, the 35 year-old actor jokes, "Uhhh. I just remember, the first time I stepped out of the trailer in makeup, Steve Carell was there, and he looked at me and very seriously said, 'Never do this again. Do it for this, but never, ever do this again.'" Read more on Vulture.com.