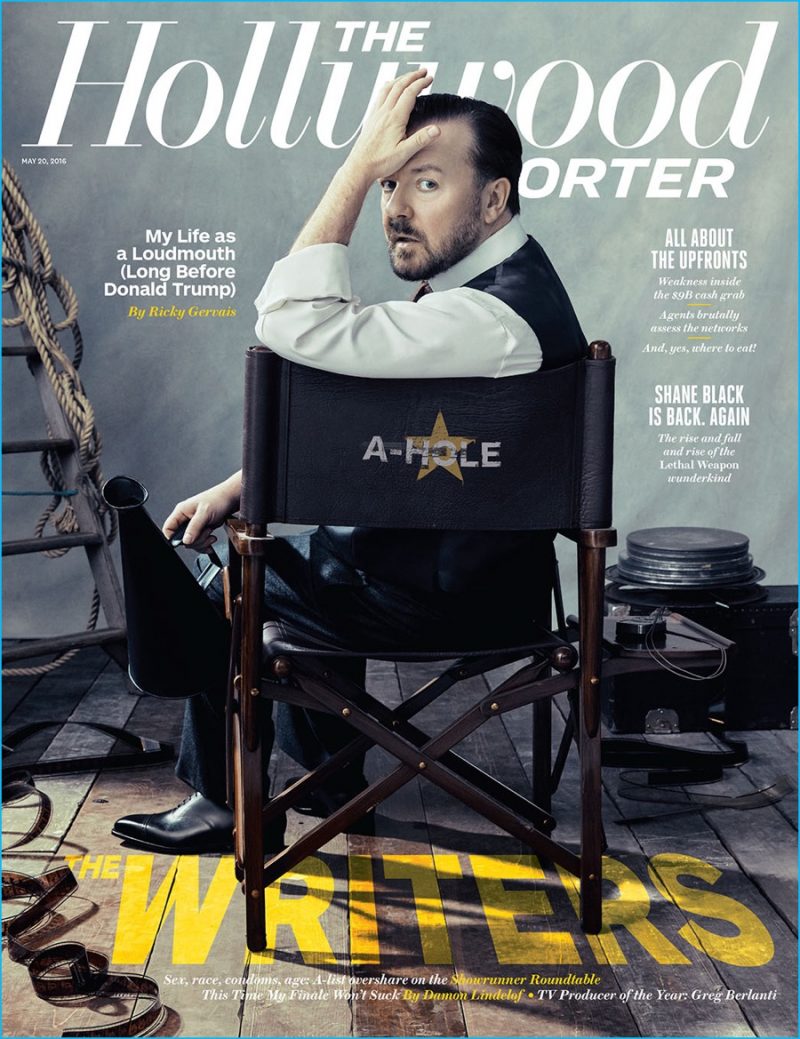 Ricky Gervais channels old Hollywood as he covers the most recent issue of The Hollywood Reporter. Austin Hargrave photographs the 54 year-old comedian in London for the feature. Embracing a dapper edge for the occasion, Gervais is pictured in Gieves & Hawkes.
Promoting his Netflix project, Special Correspondents, which he wrote and directed, Gervais is asked for his opinion on Donald Trump. Gervais jokes, "I'll admit it, I like Donald Trump's speeches. I've made my fortune out of playing delusional, middle-aged men who say stupid things, and people love them. But he's beaten me. Trump is better than David Brent."
Ricky Gervais The Hollywood Reporter Photo Shoot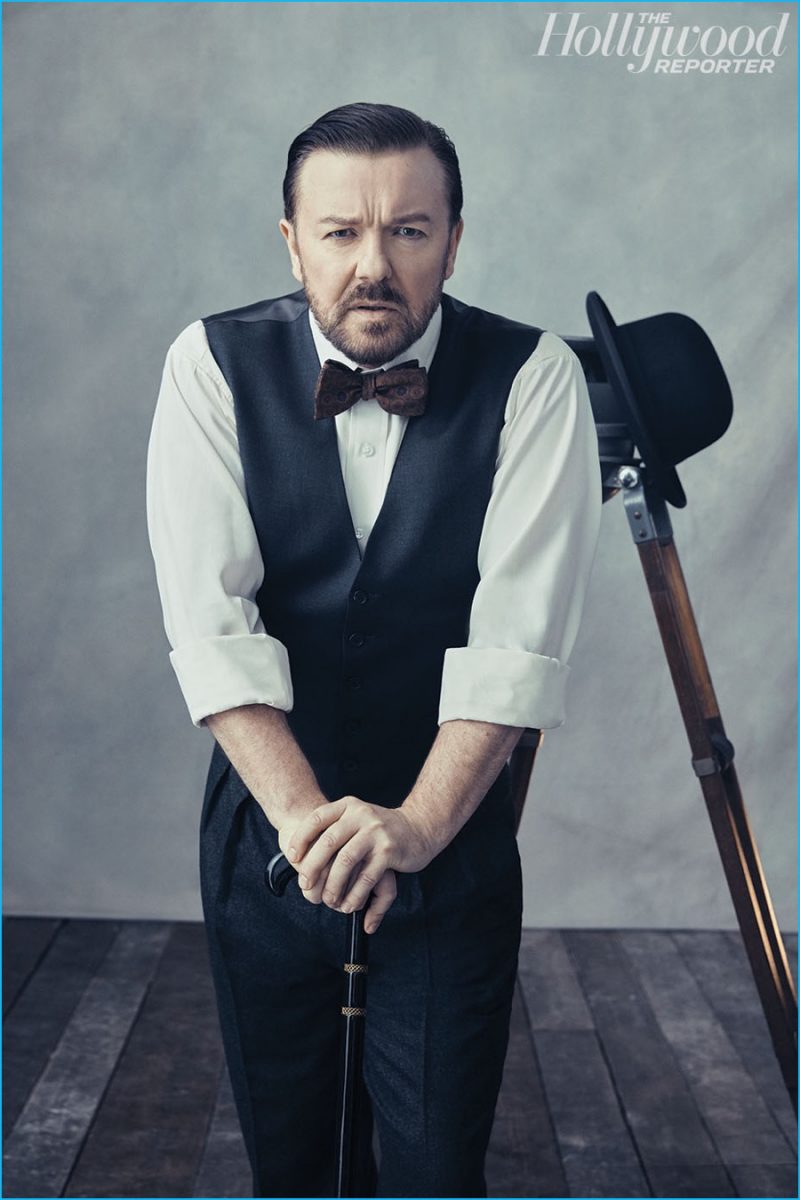 Discussing Trump's appeal, Gervais explains, "It's funny, comedians tell a joke and they get in trouble; Donald Trump says a terrible thing and means it, and he gets elected. I get it, though, Trump hit a vein. He hit the peak of political correctness, and he's an antidote to all that."
Framing Trump's campaign for president in a modern context, Gervais says, "People are tired of being told they can't say things, so he's suddenly this poster boy for saying what's on your mind, however terrible it is. And it's going to go the other way. Trump's going to get in, and suddenly there's going to be 32 Jon Stewarts. It's cyclical; people build their different armies." Read more on HollywoodReporter.com.