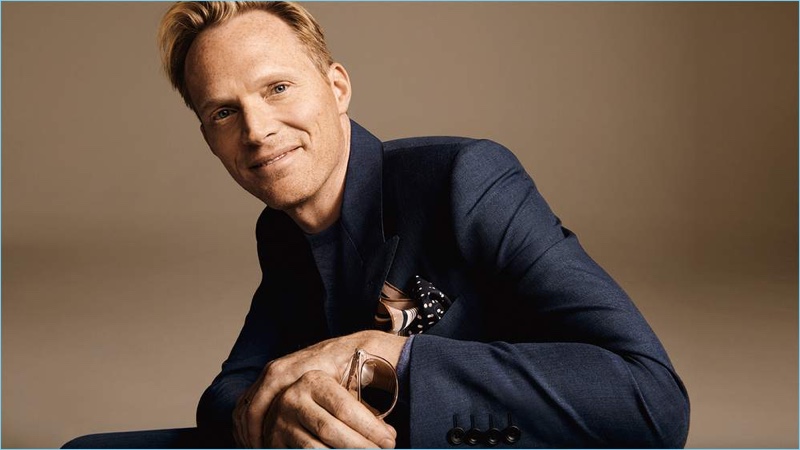 Ahead of the release of Avengers: Infinity War, Mr Porter catches up with Paul Bettany. The actor dons a number of sleek suits for a feature in The Journal. Stylist Matthew Marden pulls together an impressive wardrobe. Marden features tailored pieces from Mr Porter's own Kingsman label alongside brands such as Prada and Dries Van Noten. Meanwhile, photographer Bjorn Iooss captures the outing.
Related: Mr Porter Endorses the Oversized Trend
Bettany also talks to Mr Porter about Solo: A Star Wars Story. I could lie to you about how I first got interested in acting and say it was Cassavetes movies, but it wasn't, says Bettany. It was absolutely Star Wars. Bettany recalls the first day shooting. I went up and shook hands with Chewie and blew the take because I went in for a cuddle. It was magical, like being a kid again. Read more at MrPorter.com.
Paul Bettany Mr Porter Photo Shoot