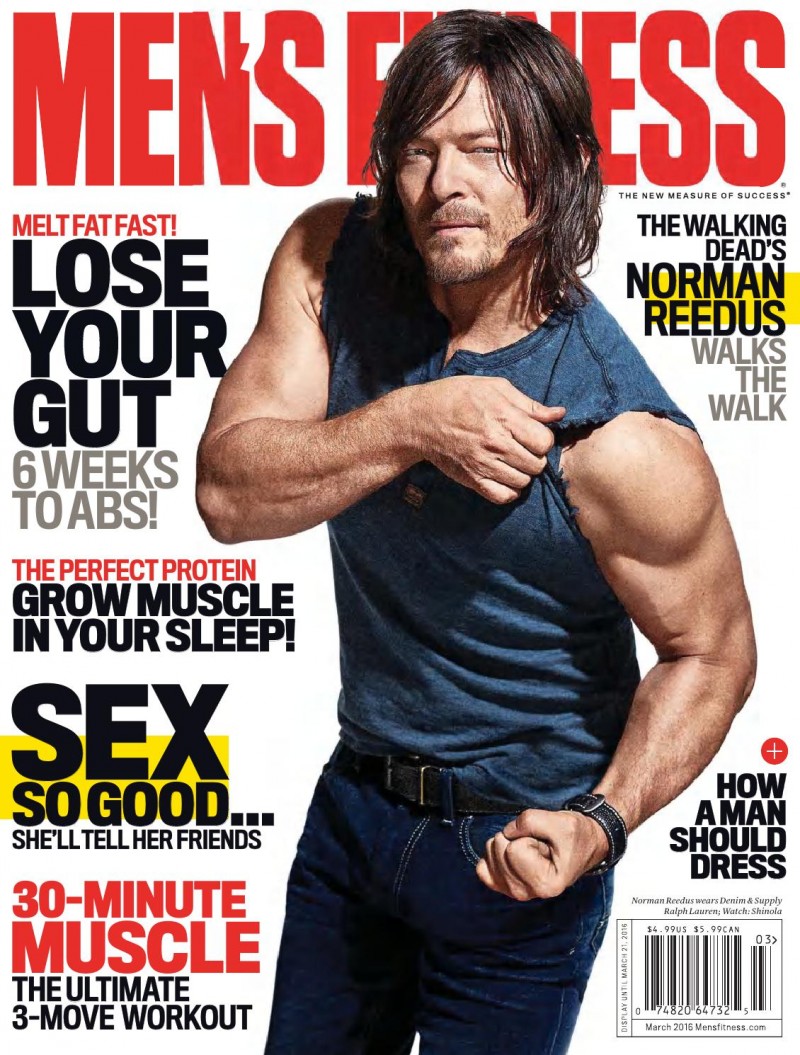 Photographed by Ben Watts, The Walking Dead star Norman Reedus flashes his bulging biceps for the March 2016 cover of Men's Fitness. The 47 year-old actor is captured in a henley t-shirt and dark wash denim jeans from Ralph Lauren Denim & Supply. Reedus also sports a Shinola watch.
Related: Norman Reedus & Andrew Lincoln Cover TV Guide
Dishing on the current season of The Walking Dead, Reedus shares, "The second half of the season is so hardcore. It's sort of like the first half was the pulling back of an arrow with a bow, and the arrow has gained momentum. The second half is the really emotionally draining release. We've had so many scenes where our crew was crying because they were feeling so emotional and heavy." Read more on MensFitness.com.
Norman Reedus for Men's Fitness Photo Shoot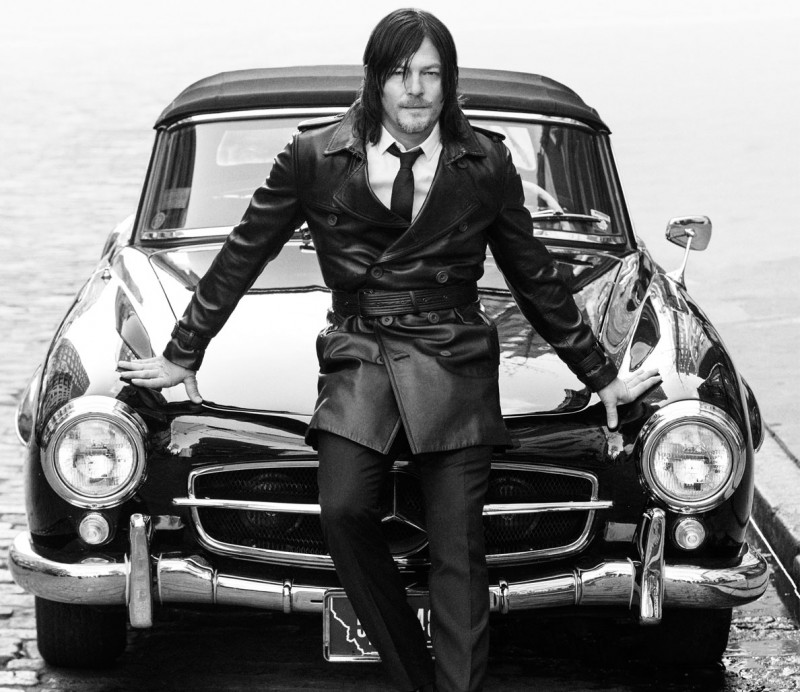 Norman Reedus Covers TV Guide with Andrew Lincoln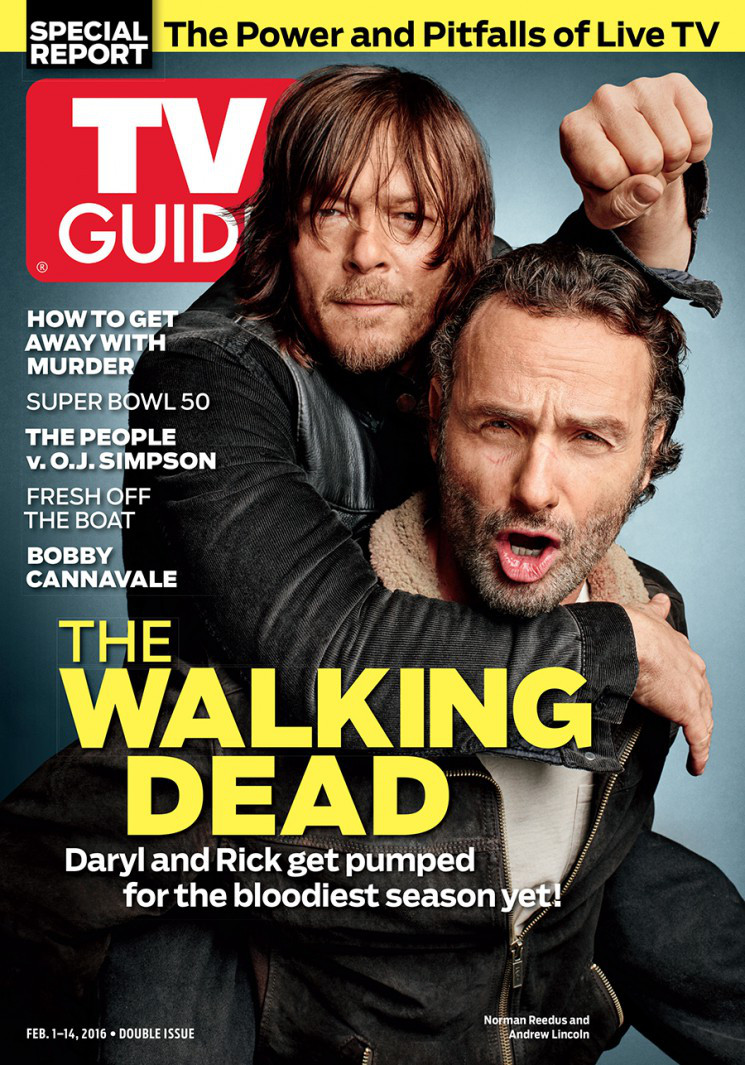 Norman Reedus recently covered TV Guide with his The Walking Dead costar Andrew Lincoln. Talking about the reunion of Daryl and Rick on the show, Reedus jokingly shared, "We have a little Butch Cassidy and the Sundance Kid–type thing going on."