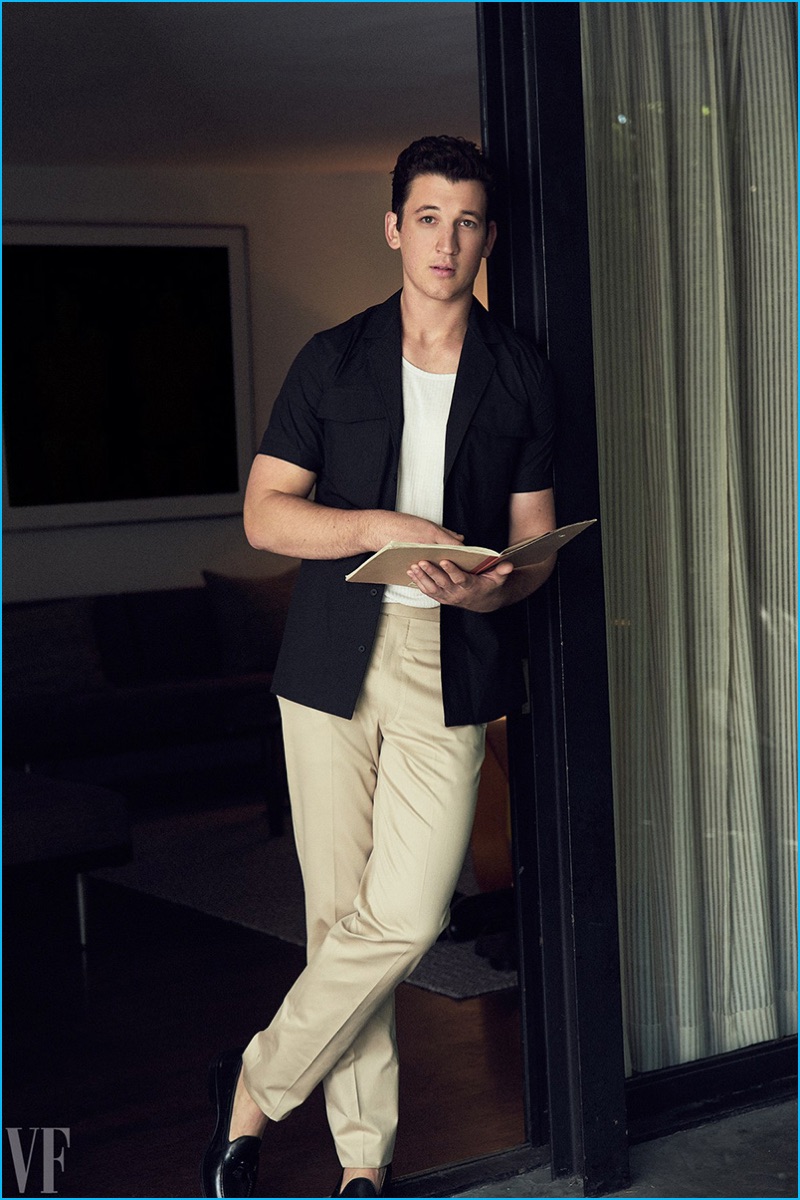 Bleed for This actor Miles Teller appears in a new feature for Vanity Fair. The 29-year-old actor embraces a simple wardrobe for the shoot with photographer Brian Bowen Smith. Stylist Ryan Young curates a selection of smart trousers, designer footwear, knitwear, and an on-trend Cuban collared shirt by Bottega Veneta.
Related: Miles Teller Connects with Mr Porter, Addresses Critics & Blond Hair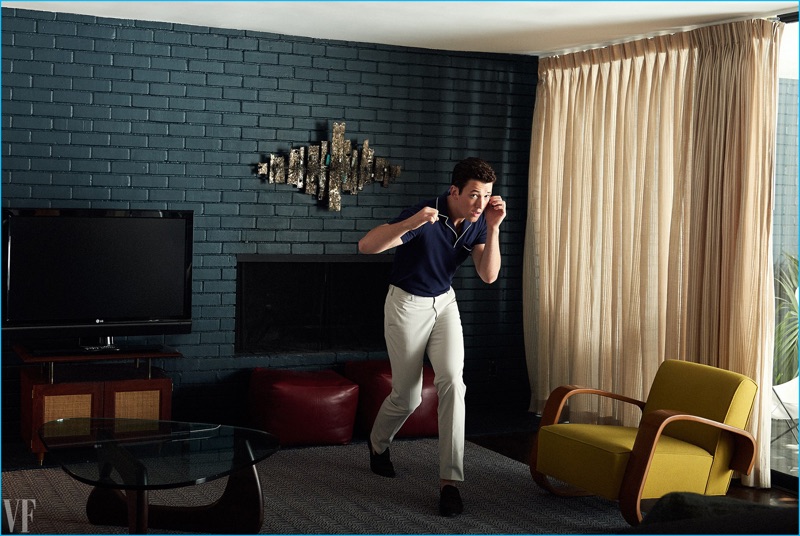 Miles Teller on Bad Movies
Miles Teller gets candid with Vanity Fair. The actor refers to a bad film in his body of work, sharing that it was "the only time my girlfriend's ever seen me say, 'My career is over.'" Teller continues, "I couldn't believe that was the movie they were putting out there. Honestly. I said, 'That's the worst movie I've ever seen.' People think you work harder on good movies, but that's not true. You work harder on bad movies, because you're trying to fucking make it work." Read more on VanityFair.com.
Miles Teller Vanity Fair Photo Shoot