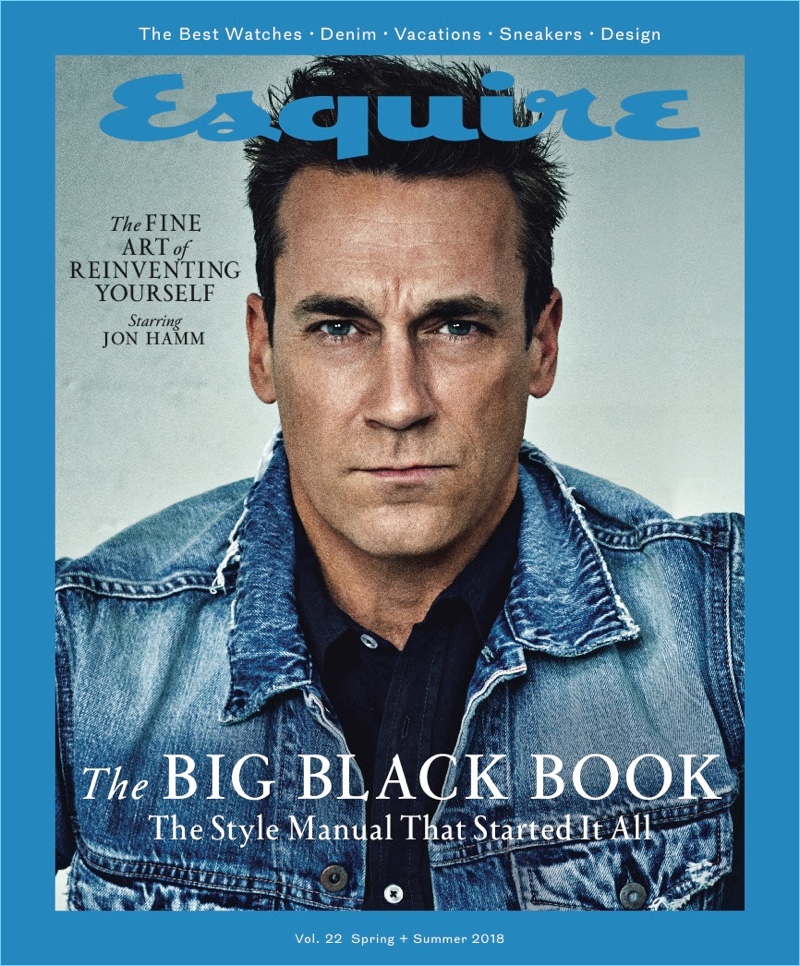 Jon Hamm covers the spring-summer 2018 edition of Esquire Big Black Book. Marc Hom photographs the American actor for the issue that drops April 10, 2018. Matthew Marden (See Management) styles Hamm. No stranger to a dapper wardrobe, Hamm wears must-have pieces from brands like Tom Ford and Visvim. He also talks to the magazine about his acting career.
Related: Jon Hamm Brings Dapper Edge to Icon Panorama
Often rebelling against stereotypes, Hamm shares, If you're the handsome white guy, you tend to get cast as guys who are meant to be convincing in their jobs. The 47-year-old actor continues, What I've been fortunate enough to do, whether it's playing a certified idiot on 30 Rock or a weirdo in Bridesmaids, is play against that in a lot of ways.
Jon Hamm Esquire Big Black Book Photo Shoot