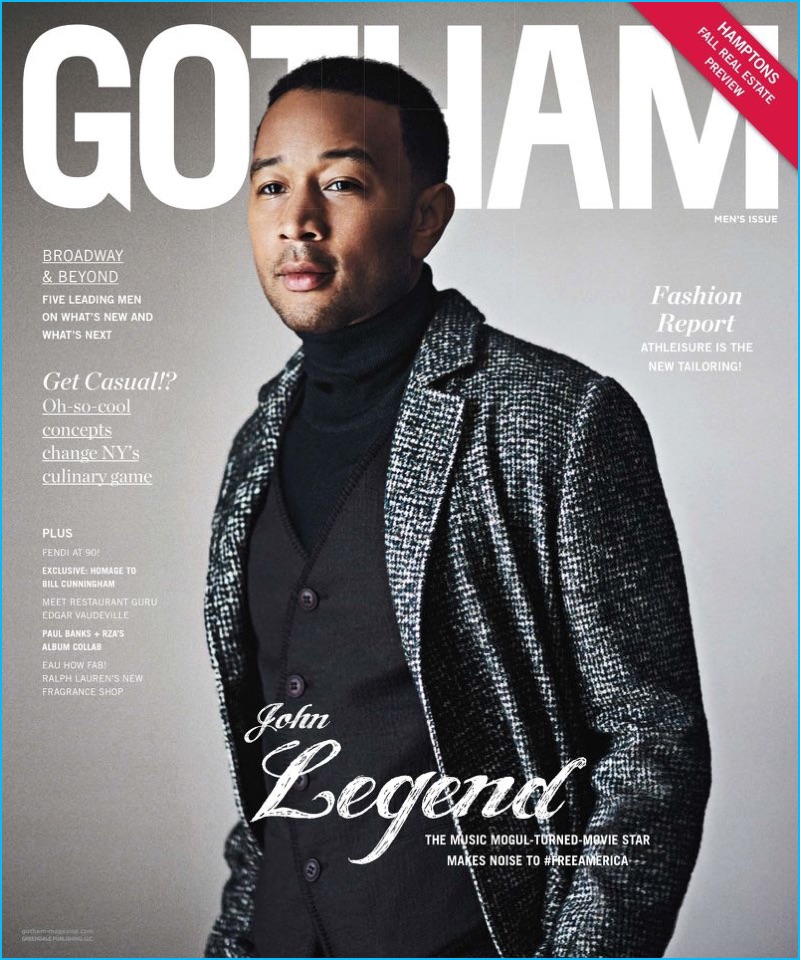 John Legend dons an Etro overcoat as he graces the cover of Gotham magazine's men's fashion issue. Mike Rosenthal photographs the singer with styling by David Thomas. Posing for images at the Viceroy L'Ermitage Beverly Hills, Legend wears tailored fashions from brands such as Giorgio Armani, Prada, and Gucci.
Related: John Legend is a Style Standout in Billy Reid
Talking to the magazine about his new music, the 37-year-old singer shares, "I'm talking about who I am, where I am in my life, what I think about when it comes to the world, but also in my own relationship with my wife and our relationship with our daughter. You'll hear a bit of all of that in the album." Read more on Gotham-Magazine.com.
John Legend Gotham Photo Shoot