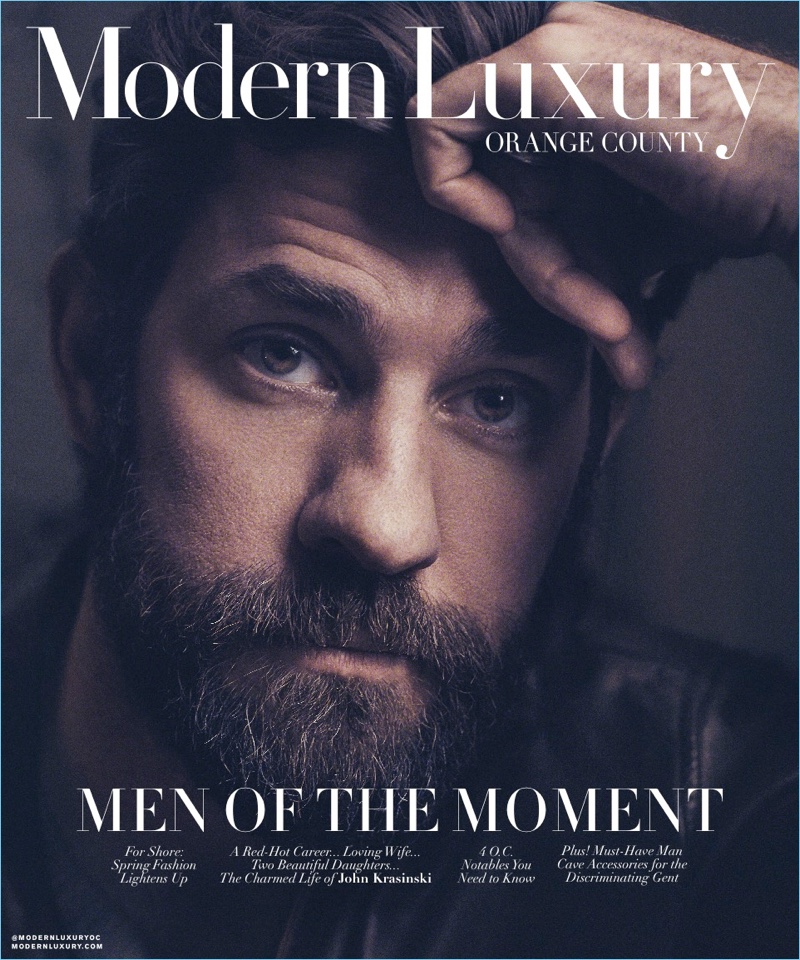 John Krasinski lands eight covers for the latest editions of Modern Luxury. The star is photographed by Nino Muñoz. Meanwhile, James Aguiar styles Krasinski in sleek pieces from brands like Theory. Krasinski links up with Modern Luxury to discuss his new movie, A Quiet Place. The film is Krasinski's first time working alongside his wife Emily Blunt. We keep our careers very, very separate, says Krasinski.
We always rely on each other for opinions, but we love the idea that we have separate careers, and, that way, we can be the No. 1 fans of each other. We were just finishing dinner, and she said, Can I ask you a question? Are you nervous? And I said, Terrified. She went, Oh, thank god. Me too.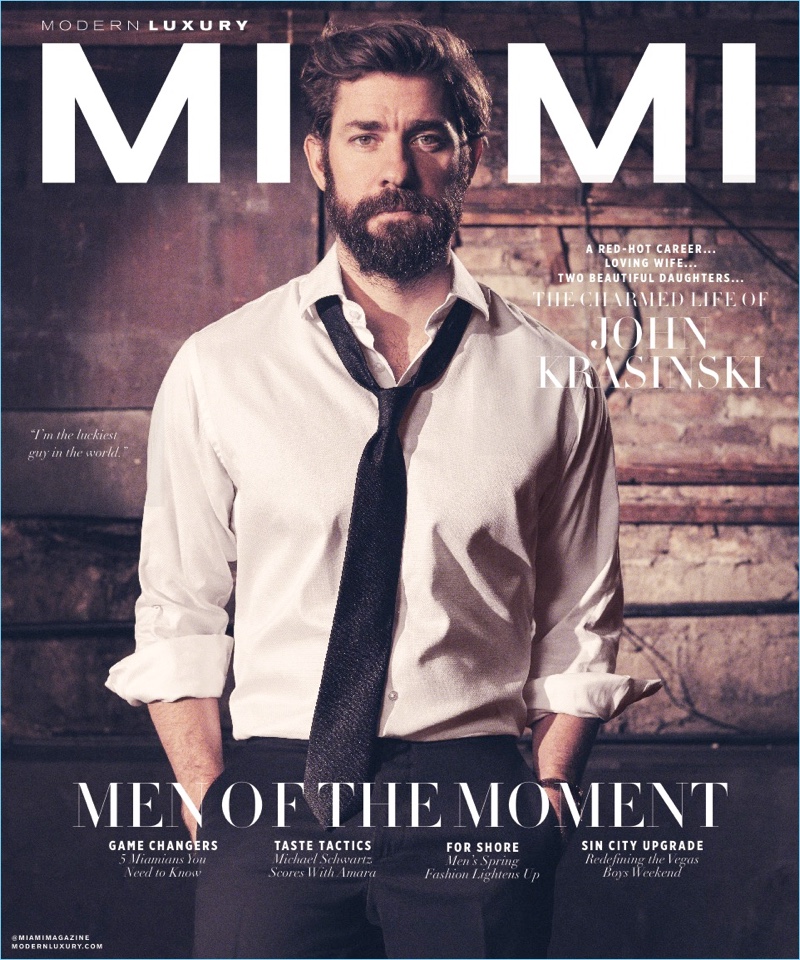 Related: John Krasinski Covers Men's Health
Discussing A Quiet Place, Krasinski continues, This is a story about what you would really do for your kids–and underline really. Within three hours, I had the idea and the specifics of how I'd want it to play out, which was bizarre. I mean, I've never been struck by lightning like that. Read more on ModernLuxury.com.
John Krasinski Modern Luxury Photo Shoot